1. Supriya Pilgaonkar Supriya Pilgaonkar is best known as Supriya in the >> Read More... as Ishwari Dixit in " Kuch Rang Pyar Ke Aise Bhi Kuch Rang Pyar Ke Aise Bhi is an Indian fiction ro >> Read More... "
This serial has gained popularity since day one. As the name suggests, it describes all different colors of love. Ishwari Dixit is the mom of lead role Dev Dixit. People enjoyed watching her character initially. Her struggle, her love for her children, her hard work touched everyone's heart. But as they say, too much in excess is poison. Her immense love for her son ended up breaking his own marriage. So now, the way they have shaped the character makes everyone hate it as it is complicating her son's life and making things worse.
...
2. Shikha Singh Born on 7 February 1986, Shikha Singh hails from C >> Read More... as Alia in Kumkum Bhagya Kumkum Bhagya was broadcasted on Zee TV channel. I >> Read More...
She plays the role of the lead actor's sister. People hate all the gray shades of her. She fails many times, does all crooked things possible and is very selfish. She has no limit for her evilness. Let anything happen, she never changes. Her evil acts irritate people, and they dislike her character.
...
3. Karanvir Bohra Karanvir Bohra who is a very popular Indian TV act >> Read More... as Viraj in "Dil Se Di Dua... Saubhagyati Bhava?"
...
He played the role of a businessman who later falls in love with a simple girl Jhanvi. He proposes her and marries her. As days passed by, his character got darker. People hated his obsessive nature and his harassment on his own wife. His psychotic behavior did win the hearts of people but as a negative character. Even today, people remember his character as the wicked one.
4. Kishwar Merchant Kishwar Merchant is a model turned actress from In >> Read More... as Nyonika Malhotra in "Kaisi Yeh Yaariyan"
...
Her character is famous as the cruelest mother ever. She's shown to be too selfish. She just needs money and marries an old man for it. She doesn't even love her own son. To fulfill his wishes, she used to deal with him. Love is just a deal for her. People didn't appreciate the way her character was depicted because that's something unexpected from a mother. Her extreme cruelty bought hatred to her character.
5. Sudha Chandran Here is a girl who met with a major accident while >> Read More... as Yamini in ' Naagin Inspired by supernatural powers and incidents Ekta >> Read More... '
...
The woman who is concerned just about the "Nag Mani." She crosses every limit to gain it. People loved her acting but hated her character. The dirty games played by her with her family displeases the audience. Her filthy acts, inhuman behavior makes her one of the most hated characters by the audience in TV serials.
...
6. as Tanveer in Qubool Hai Qubool Hai is an Indian TV opera soap regarding th >> Read More...
...
Qubool Hai has been amongst the most loved serials by the viewers. They loved the cast, storyline, and direction of this serial. Tanveer's character shown in this drama series was full of wickedness. Her acts to kill everyone around if necessary made the audience angry. It was hard for them to tolerate her as it got darker day by day.
7. Urvashi Dholakia Urvashi Dholakia is an Indian Film & Television pe >> Read More... as Komolika in Kasautii Zindagii Kay Now this is something very BIG. Here we are talkin >> Read More...
This is one of the old serials which won the hearts of many. Even today, people cherish the memories of this serial. It had a great impact. The audience loved the lead actors. Something the public hated was Komolika's character. They loved the way Urvashi acted but hated her cruel and selfish deeds. They consider her to be the evilest character till date. Everyone usually prefers to forget all the bad things, but her evilness and cruelty is remembered by all.
8. as Shagun in "Ye Hai Mohabbatein"
It's amongst the most popular serial on Star Plus. The cast, set, acting, the storyline is liked by all. Anita acts as the villain in this serial. People hate this character because she isn't stable at all. Initially, they showed her to be too wicked. Later as days passed by, she improved and turned into a better person. At that time, people did like her. But some changes are just temporary. After sometime, she was back to who she was. The impression she gained vanished, and the audience started hating her again.
9. Rakshanda Khan Rakshanda Khan is an Indian model turned actress a >> Read More... as Mohini in "Brahmarakshas - Jaag Utha Shaitaan"
The superficial drama created by Ekta Kapoor Ekta Kapoor; a legendry producer in Indian TV and >> Read More... has gained immense popularity. The lead actors are Krystle D'Souza and . Rakshanda plays the role of Aham's mother. Mothers are always selfless, caring and lovable. Her character was shown to be the same at the start. But now her character has been twisted to be the evilest one and is shown to be too selfish. The viewers don't appreciate the way it's been shaped now. This led the hatred for her character grow.
10. Neelu Vaghela Neelu Vaghela is a very famous Rajasthani actress >> Read More... as Bhabho in " Diya Aur Baati Hum Diya Aur Baati Hum is an Indian romance, drama TV >> Read More... "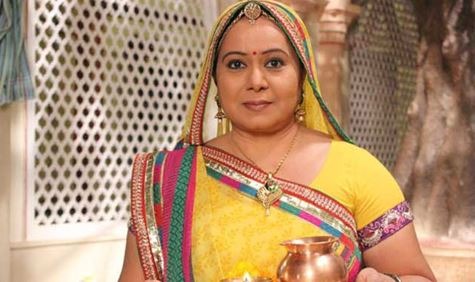 People didn't dislike her character. They didn't like the way her character changed gradually with time. They loved the way Neelu portrayed the character. She was shown to be too good at times and at times the worst. People couldn't digest this. In the end, her character improved and people loved watching her on-screen.