Reality shows have become a common feature on television all over the world. Every year, different formats of reality shows crop up on the air in a bid to impress the audience. In India as well, there are several reality shows that are telecast on different channels. Hundreds of people participate in these shows to make a mark in the show business. However, success in this field is a matter of great luck. Here are ten Indian reality show winners who could not make a mark in this business.
1. Abhijeet Sawant Abhijeet Sawant is an Indian Hindi singer, actor a >> Read More...
...
Abhijeet Sawant was the first winner of the popular singing show, Indian Idol Indian Idol is a very popular singing reality show >> Read More... . People expected a lot of things from him. He released a solo album after winning the show named Aapka Abhijeet Sawant. He has also done playback singing in Bollywood for movies like Aashiq Banaya Aapne, Tees Maar Khan Click to look into! >> Read More... , Chittagong, Dishoom, etc. He was also a participant on shows like Jo Jeeta Wohi Superstar and Asian Idol. However, he was unable to maintain the level the stardom that the reality show had given him at the beginning.
2. Siddharth Bhardwaj Siddharth Bhardwaj (Born on March 3, 1987, Delhi) >> Read More...
...
Hailing from Delhi, Siddharth Malhotra participated in the MTV reality show, Splitsvilla Season 2. He won the show along with a girl named Sakshi Pradhan Sakshi Pradhan is a Punekar actress who was born i >> Read More... . Then he appeared as a contestant on Bigg Boss Bigg Boss Tamil is the Tamil language version of t >> Read More... 5 but could not win it. He has also done shows like Fear Factor Fear Factor is a US game show which was based on d >> Read More... : Khatron Ke Khiladi Season 6 and Box Cricket League When the Box Cricket League was launched, it was a >> Read More... Season 2. He made an appearance in the 2014 film Kuku Mathur Ki Jhand Ho Gayi. Apart from these few shows, he has not been seen anywhere else yet.
3. Ruprekha Banerjee Ruprekha Banerjee is a singer by profession, and s >> Read More...
...
Ruprekha Banerjee was a participant on the reality show Fame Gurukul Fame Gurukul was an Indian reality TV show aired o >> Read More... . She went on to win the show in the year 2005. After that, she released a music album named Yeh Pal, along with her co-winner. She also participated in the show Jo Jeeta Wohi Superstar. She has sung songs in many languages including Bengali, Bhojpuri, Gujarati, Hindi, etc. She also does stage shows and concerts all over India. Although she has worked extensively in India, her career in the show business did not take off in a major way.
4. Pratichee Mohapatra Pratichee Mohapatra is a famous singer born on 25t >> Read More...
...
Pratichee Mohapatra was a contestant on the international reality show Coke V Popstars. She formed a girl band with her co-owners after the show ended. The band was called Viva. She made her music album in 2005 named With Love Pratichee, followed by other music albums. She has also acted in a Hindi serial named Mr and Mrs Mishra. She has also starred in television commercials and makeup tutorials. At the most, she has been moderately successful in this field.
...
5. Hrishant Goswami Hrishant Goswami is a famous Indian model standing >> Read More...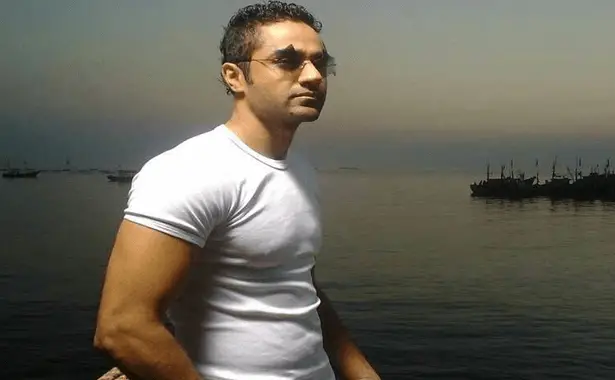 ...
Hrishant Goswami was the winner of the Gladrags Manhunt Contest in the year 2004. Following that, he was a contestant on Bigg Boss Season 4. He has done modelling for quite some time. He stirred up quite a bit of controversy when he was in the Bigg Boss house. Apart from a few appearances in TV shows, he has not had much success in the entertainment industry. We hope he does a lot more work in the future.
6. Elesh Parujanwala Elesh Parujanwala is a Canadian-based NRI Business >> Read More...
...
Elesh Parujanwala was the winner of the reality show Rakhi Ka Swayamvar. The show was designed to find a suitable husband for Rakhi Sawant Rakhi Sawant, the well-known drama queen of the In >> Read More... , the actress and item song star of India. Rakhi chose Elesh among many suitors who had come to marry her. Elesh is a businessman based in Toronto, Canada. He got engaged to Rakhi at the final episode of the show. After that, they dated for a few months during which they were the subject of a lot of controversies. They broke up after a while, and Elesh disappeared from the industry.
7. Sarwar Ahuja Sarwar Ahuja is a prestigious Indian actor, the ha >> Read More...
Sarwar Ahuja was the first winner of the talent reality show named India's Best Cinestars Ki Khoj. It was in the year 2004. Ahuja has worked in many entertainment projects after winning the show. He has acted in shows like Jyoti, Hum Ne Li Hai… Shapath, Punar Vivah, Diya Aur Baati Hum, Ganga, etc. In addition to that, he has appeared in films like Khanna & Iyer, Meri Padosan, Patiala Dreams, etc. He has essayed supporting roles in quite a few shows but could not become the superstar that his reality show had promised.
8. Prashant Tamang Prashant Tamang is a popular singer turned actor a >> Read More...
Prashant Tamang is a singer who had won the reality show Indian Idol Season 3 in the year 2007. He hails from Nepal and was a constable with the Kolkata Police before he embarked on a singing career. He has gone on several music tours after winning the show. He has also done playback singing for a few Nepalese films. He has three albums to his credit, named Dhanyavad, Namaste, and Pardesi. His Bollywood career, on the other hand, could not become much successful even after so many years of his win.
9. Qazi Touqeer Qazi Touqueer is a well-known Indian singer of Kas >> Read More...
Qazi Touqeer was the joint winner of the reality show Fame Gurukul, along with Ruprekha Banerjee. Both of them released an album after the win named Yeh Pal. He was immensely popular when he was on the show. He even set records for getting highest votes as a contestant on a reality show. He has appeared in the movie Take Off Click to look into! >> Read More... . Recently, he made a special appearance in the song "Afghan Jalebi" from the film Phantom. His extreme popularity fizzled out after the show was over, and he could not achieve much success.
10. Sourabhee Debbarma Sourabhee Debbarma is an Indian singer who is the >> Read More...
Sourabhee Debbarma was the first female winner of the reality show Indian Idol. She appeared as a contestant on the fourth season of Indian Idol and went on to win the show. She won the hearts of the Indian audience during her time in the show. She has also set a Guinness World Record for singing a song while hanging upside down. She had set her sights on a singing career in Bollywood but could not strike a chord with the music industry. She has, however, done live shows all over the world.