Losing a beloved celebrity is difficult for the entire world, let alone their fans. We have lost many beloved actors and actresses over the years. Some passed at the peak of their career while some passed away at a relatively young age. Seeing our beloved stars go leave us in unbearable pain and completely shatter us. Today we take a look at some of the Indian actors who left us too soon.
Sushant quickly became one of the most beloved stars of Bollywood since his debut in 2013 so the entire country was left in shock to learn about his sudden demise in 2020. Some of his best-known films remain, Kai Po Che, MS Dhoni: The Untold Story, Detective Byomkesh Bakshi, and Chhichhore.
It was revealed that Sushant was suffering from depression for a long time and that is why he decided to end his life. Sushant was only 34 and had a bright future ahead of him.
Regarded as one of the best Bollywood directors of all time, Guru Dutt was also an actor who gave us many eternal classics. His best works remain 'Pyaasa', 'Saheb Bibi Aur Ghulam' and 'Kaagaz Ke Phool'. Pyaasa was even listed in TIME's Best 100 Films of all time.
During his career, he only directed 8 feature films because of his death at the young age of 39 in 1964. It was reported that the cause of his death was a sleeping pills overdose. 
...
One of the best actresses of her time, Smita Patil worked in over 80 films in Hindi, Gujarati, Malayalam, Kannada, Bengali, and Marathi cinema. In a career spanning just over a decade, Smita gave us legendary films like Manthan, Arth, Namak Halaal, and Dance Dance.
...
Smita was just 31 when she passed away in 1986 due to complications during the birth of her son, Prateek Babbar. Smita won two National Film Awards The National Film Awards gets presented every year >> Read More... , and a Filmfare Award, and was awarded the Padma Shri at such a young age.
Divya Bharti quickly rose to fame in the 90s. She appeared in 14 films in three years. She was enjoying the peak of her career when she died tragically at the age of 19 in 1993.
...
The cause of her death was a head injury and internal bleeding due to falling from the 5th floor of her apartment building, but her death remains a mystery to many. She starred in hits such as Deewana, Shola Aur Shabnam, and Vishwatma among others in those three years.
...
Jiah Khan first gained popularity starring opposite Amitabh Bachchan Amitabh Bachchan was born on October 11, 1942 in A >> Read More... in the 2007 film Nishabd. She also appeared in box office hits such as Ghajini and Housefull. She was just 25 when she passed.
She committed suicide and was found hanging in her Mumbai apartment on June 3, 2013. It is said that her then-boyfriend, Sooraj Pancholi Sooraj Pancholi is the new chocolate face hero who >> Read More... was accountable for her death.
...
Kushal Punjabi was a much-loved television actor who also starred in Bollywood films such as Kaal, Dhan Dhana Dhan Goal, and Lakshya. He was 42 when he passed away in 2019 due to suicide.
...
The police statement confirmed that he was suffering from depression. He was also separated from his wife and their son was living with his mother. All of this was too much to take for Kushal, and he found the solution by committing suicide.
Famously known as the Tragedy Queen of Indian cinema, Meena Kumari was a part of many iconic films, such as Pakeezah, Saheb Bibi Aur Ghulam, and Phool Aur Patthar among others in her career spanning 33 years.
She was only 39 when she passed away due to liver cirrhosis in 1972. Her demise came just a month after the release of her most acclaimed work, Pakeezah. The critics described her as a "historically incomparable" actress of Hindi cinema.
8. Madhubala
Madhubala was one of the most popular entertainers in post-independence India. She was loved by millions and referred to as a "screen goddess". She appeared in blockbuster films such as Mughal-E-Azam, Mr & Mrs '55, Kala Pani, Chalti Ka Naam Gaadi, and many more.
She took her last breath on 23rd February 1969 and passed away due to a terminal illness of the heart and lungs. She was just 36 at the time.
Puneeth Rajkumar, also known as Appu, was one of the most popular actors in Kannada cinema. He was also a producer, playback singer, and television presenter. His most notable films remain Appu, Rajkumar, Power, and Chakravyuha, among others.
Puneeth acted as a leading man in over 29 films and also appeared as a child actor in many. His sudden demise came at the age of 46 on 29th October 2021 due to a cardiac arrest which left the entire nation mourning.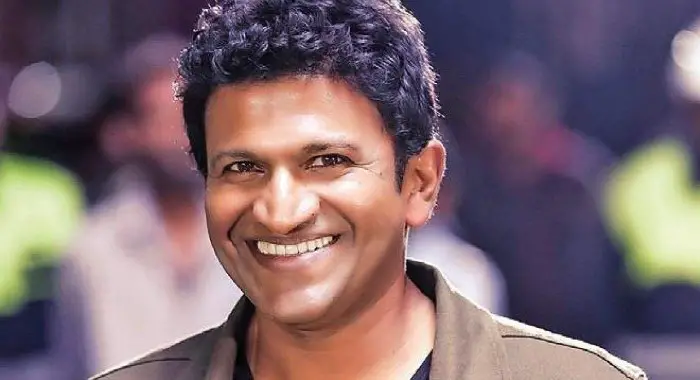 10. GeetaBali
Geeta Bali The movie buffs of 1950s can't forget Geeta Bali. >> Read More... was one of the most beautiful and expressive actresses in Hindi cinema. She was a great dancer too with a screen presence. She appeared in films such as Albela, Baazi, Bawre Nain, Jaal, and Anand Math among others.
Her impressive career was cut short when she contracted smallpox on the set of her film Rano. She passes away on 21st January 1965 at the young age of 34.