Actresses from all over the world are now a part of Bollywood. There are many Bollywood beauties from West Bengal. The Bengali beauties are famous for big round eyes, dusky smooth complexion and sweetness like Bengali sweets. Bollywood has been fortunate to have such beauties and let us list some of the best Bengali actresses.
1. Bipasha Basu Bipasha Basu, born in January 7,1979 in Delhi, is >> Read More... -
...
Bipasha Basu is undoubtedly the sexiest actress in Bollywood. She looks amazing in traditional as well as western wear, but when she dresses as a traditional Bengali beauty, she looks bewitching. She recently married Karan Singh Grover Karan Singh Grover is a famous Indian actor who is >> Read More... with all the traditions and larger than life decorations.
2. Kajol Devgan Born on 5th August 1974, Kajol was the heartthrob >> Read More... -
...
If there is a discussion about Bengali beauties how can we forget the most talented actress of Bollywood. The actress is a bundle of talent and beauty. She took a break from movies because of marriage and children, but now she is back, and her comeback is marvellous.
3. Konkona Sen Sharma Konkona Sen Sharma is a Bollywood actress hailing >> Read More... -
...
A talented actress who could not receive as much fame as she deserved. The actress is known for her simplicity and acting skills.
4. Tanushree Dutta Tanushree Dutta is an actress and model from India >> Read More... -
...
Another beauty from Bengal which increased the temperature of Bollywood to a new level with her debut movie 'Aashiq Banaya Aapne' opposite Emraan Hashmi Emraan Hashmi is one of the most successful & cont >> Read More... . The actress could not embark herself in the B-Town, but she is definitely one of the best Bengali beauties.
...
5. Koena Mitra Koena Mitra is an Indian model, actress and the wi >> Read More... -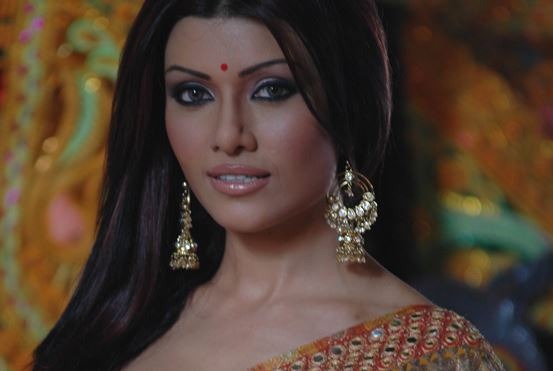 ...
If there is a discussion about the sexiest actresses then there will always be a reference to the name Koena Mitra. She is well known for her song "Saaki Saaki" alongside Sanjay Dutt July 29, 1959, was the day when the two legends of >> Read More... . With her flawless skin and thick kohl lined eyes, she is definitely a hot Bong.
6. -
...
She won the title of Miss Universe and won the hearts of millions. Beauty is just one aspect of her career; she awed Bollywood by her acting and dancing talents. With her height, big round eyes and drop dead gorgeous smile she is one of the hottest Bongs ever.
7. Rani Mukerji Rani Mukerji is one of the most celebrated Indian >> Read More... -
One of the legends of acting, Rani Mukerji showed everyone that women can also play the main lead. She made her comeback with the movie " Mardaani Click to look into! >> Read More... ", highlighting the subject of women empowerment. Her action scenes in the movie were applaudable.
8. Raima Sen Raima Sen is a renowned Indian film actress, who m >> Read More... -
Raima Sen is the daughter of Moon Moon Sen Moon Moon Sen is the daughter of legendary actress >> Read More... and did her debut with the movie " Godfather Click to look into! >> Read More... ", which was a success at the box-office. The actress is talented but her career in Bollywood could not flourish.
9. Riya Sen Riya Sen is a well know Indian Model and a bette >> Read More... -
The younger sister of Raima Sen, she did an astounding job with the movie ' Style Click to look into! >> Read More... '. The petite actress only did low-budget films and cameos. Hence she could not be successful in Bollywood. But if we talk of Bengali beauties then she is worth a mention.
10. Nandita Das Nandita Das is an actress and director extremely p >> Read More... -
Actress turned director Nandita Das has proved it time and again that she is a bundle of talent with mesmerising beauty. She has done a marvellous job in every movie she has acted and directed. After Konkona Sen Sharma she is one Bong known for her talent and simplicity.