1. Krrish
...
The movie Krrish is directed by Rakesh Roshan Rakesh Roshan Lal Nagrath is the original name of >> Read More... . It was released on 23rd June, 2006. Krrish is a sequel to the movie Koi Mil Gaya. The main characters are Krishna/Rohit Mehra portrayed by Hrithik Roshan Hrithik Roshan with his unimaginable dance moves i >> Read More... ; Priya portrayed by Priyanka Chopra Born on 18 July 1982, Priyanka Chopra is an establ >> Read More... , Sonia Mehra portrayed by Rekha and Dr Siddhant Arya portrayed by Naseeruddin Shah Naseeruddin Shah is an experimental actor and asso >> Read More... . It narrates the story of Krishna who has some superpowers. When he got to know about it, he helps the public with his powers.
2. Krrish 3
...
The movie Krrish 3 is directed by Rakesh Roshan. It was released on 1st November, 2013. It is the sequel to Krrish. The main characters include Rohit Mehra/Krishna as Hrithik Roshan, Priya as Priyanka Chopra, Kaya as and Kaal as Vivek Oberoi Vivek Anand Oberoi's birth was on 3rd Septembe >> Read More... . In this part, Krishna and his father try to save the city from Kaal's evil plans. Kaal has spread some disease which can be cured only through his blood. So, to save the city Krishna and his father makes an antidote from their blood and cure the people. In the end, Krishna defeats Kaal but loses his father.
3. Ra.One
...
The movie Ra.One is directed by Anubhav Sinha Anubhav Sinha was born on 22nd June 1956 in Jamalp >> Read More... . It was released on 26th October, 2011. The lead roles are G.One/Shekhar Subramaniam portrayed by Shahrukh Khan; Sonia Subramaniam portrayed by Kareena Kapoor Khan Kareena Kapoor is a super hit actress working in I >> Read More... ; Prateek portrayed by Armaan Verma Armaan Verma is a Hindi film and child television >> Read More... and Ra.One portrayed by Arjun Rampal Amit Rampal is an Indian Actor, Host, Producer and >> Read More... . Shekhar makes a game named Ra.One. The game gets real, and the character comes out in the real world. Ra.One is the villain, and it killed Shekhar. Prateek found this truth, and he gets to meet the hero of the game G.One who looks exactly like his father. G.One defeats Ra.One and saves Prateek and Sonia.
...
4. Mr. X
...
The movie Mr X is directed by Vikram Bhatt Vikram Bhatt (Born 1969) is a prominent film direc >> Read More... . It was released on 16th April, 2015. The lead actors are Emraan Hashmi Emraan Hashmi is one of the most successful & cont >> Read More... (Raghuram Rathode/Mr X), Amyra Dastur Amyra Dastur is the Parsi girl, who is a school dr >> Read More... as Siya Verma and Arunoday Singh Arunoday Singh is an Indian film actor. He was bor >> Read More... as ACP Bhardwaj. ACP Bhardwaj kills Raghuram Rathode. But, Raghuram doesn't die. Raghuram is saved through some technology, but he becomes invisible. He decides to save the lives of the people and disclose the truth of the ACP and win back his liove Siya.
5. A Flying Jatt
...
...
The movie A Flying Jatt movie is directed by Remo D'Souza. It was released on 25th August, 2016. The lead actors are Tiger Shroff Jai Shroff or popularly known as Tiger Shroff is a >> Read More... , Jacqueline Fernandez Jacqueline Fernandez is one of the top actresses i >> Read More... , Nathan Jones These days, studios in Bollywood are increasingly >> Read More... , Amrita Singh Amrita Singh is an Indian film and TV actress. She >> Read More... and Kay Kay Menon Kay Kay Menon or K.K. Menon or Krishan Kumar Menon >> Read More... . It is the story of a boy who is afraid of height and one day gets some supernatural powers. There is an evil guy who spreads pollution in the city so Flying Jatt kills him and save the city.
6. Mr. India
The movie Mr India is directed by Shekhar Kapur Shekhar Kapur is a renowned Indian actor, director >> Read More... . It was released on 25th May, 1987. It is a great movie starring Anil Kapoor Anil Kapoor was born on 24th December 1956 in Mumb >> Read More... as Mr India/Arun Verma, Sridevi as Seema Sohni and Amrish Puri Amrish Lal Puri was born on 22nd June, 1932 in Pun >> Read More... as Mogambo. Mogambo is the villain of the movie who wants the watch made by Arun's father who can make a person invisible. Arun gets the watch and uses it for the welfare of the public and saves it from Mogambo so that he can't fulfil his evil dreams.
7. Alag
The movie Alag is directed by Ashu Trikha Ashu Trikha (born: 31 Dec 1969) is a director, act >> Read More... and Jim Mulligan. It was released on 16th June, 2006. The lead actors are Akshay Kapoor This young, dynamic personality above is known for >> Read More... and . An orphan boy has some superpowers which he uses when he is bullied by his classmates. A scientist uses him for his evil plans. The scientist wants to be very powerful with the help of the boy's superpowers.
8. Zokkomon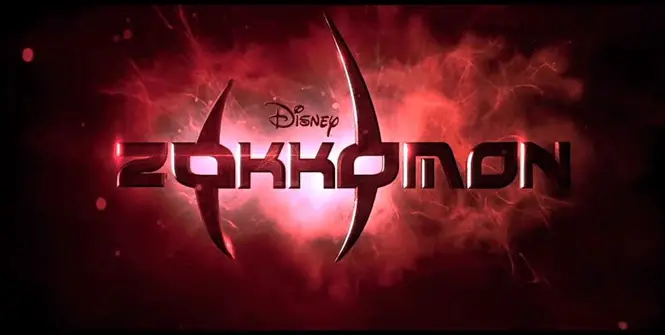 The movie Zokkomon starring Darsheel Safari as the lead actor was released on 22nd April, 2011. It was directed by Satyajit Bhatkal Born in Mumbai, creative genius Satyajit Bhatkal i >> Read More... . Kunal (Darsheel Safari) is an orphan who has been abandoned by his uncle ( Anupam Kher Anupam Kher is a very popular actor, director, and >> Read More... ). Left alone, he realises his inner superpowers and embarks on a journey to become Zokkomon from Kunal.
9. Drona
The movie Drona is directed by Goldie Behl Born in 23rd February 1969, Goldie Behl is an Indi >> Read More... . It was released on 2nd October, 2008. The lead characters are Adi/Drona portrayed by Abhishek Bacchan; Sonia portrayed by Priyanka Chopra; Rani Jayati portrayed by Jaya Bhaduri Bachchan and Riz Raizada portrayed by Kay Kay Menon. Adi is an orphan who acknowledges about his powers and responsibilities which he has to take up soon.
10. Shahenshah
The movie Shahenshah is directed by Tinnu Anand Tinnu Anand can only be described as a multi talen >> Read More... . It was released on 29th January, 1988. The lead actors are Amitabh Bachchan (Vijay/Shahenshah); Meenakshi Seshadri Meenakshi Seshadri was born as Shashikala Sheshadr >> Read More... as Shalu and Amrish Puri as J.K. Vijay turns as the superhero Shahenshah to save innocent people from crime. He even wants to take revenge from those people who killed his father. He creates problems for the evil people who try to do evil to others. It a great movie by Amitabh Bachchan.