One of the first female Bollywood industry superstars, Asha Parekh Asha Parekh was born in October 1942 to a middle-c >> Read More... , was born on October 2, 1942. Many young girls saw the 1960s beauty queen, Asha Parekh, as an inspiration, and she encouraged them to seek jobs in the industry in addition to providing them with a stage. The actress quickly established herself in the business and became well-known for her attractiveness and language skills. She produced silver, golden, and even platinum jubilees while other actors produced blockbusters. When the occasion called for it, she did provide some empathetic performances. Due to her involvement in numerous blockbusters, one of the most extraordinary leading women, Asha Parekh, is known as the "Hit Girl." In honor of the evergreen beauty, we present the top ten unforgettable films starring Bollywood actress Asha Parekh that have entertained us:
1. Caravan
Caravan, the final of the seven movies she made with her guru Nasir Hussain, was undoubtedly the most enormous success of Asha's career-driven triumph. Although Aruna Irani's fiery gypsy woman stole the show, Asha held her own as the runaway girl who escaped from the public eye.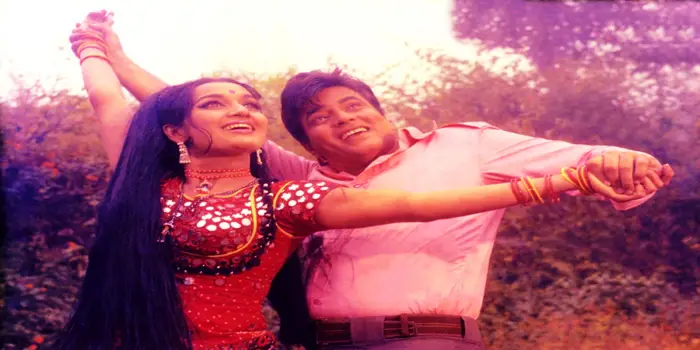 ...
2. Main Tulsi Tere Aangan Ki
Asha had only 20 minutes of playing time in this Nutan-dominated drama directed by Raj Khosla Raj Khosla was a director in the Indian film indus >> Read More... as the titular Tulsi, condemned to remain an outsider in the household set-up. But she made an impression that stuck. Her performance benefited from the title song, sung by Lata Mangeshkar Lata Mangeshkar, the veteran playback singer, had >> Read More... .
An outright vehicle for the late actress Shammi Kapoor Shammi Kapoor: - 'Elvis Presley' of India. >> Read More... , in which Asha made a bright impression by carving out her place as a young woman on the hunt for her sister's murderer. She made Shammi a deserving co-star thanks to her unbridled energy and mastery of the stage in the acclaimed R.D. Burman tunes.
...
4. Do Badan
Do Badan was the film that gave Asha Parekh her theatrical persona. Asha's first acting opportunity was in one of Raj Khosla's trilogy films, which gave her a substantial dramatic role. The social divide keeps the two lovers apart when her co-star Manoj Kumar Manoj Kumar was born as Harikrishna Goswami. He wa >> Read More... loses his vision in the movie. The couple has a devastating ending to the film.
...
5. Kati Patang
The role of the widow in the movie was a part that veteran actress Sharmila Tagore Sharmila Tagore is a Bengali actress, who later sh >> Read More... declined. Shakti Samanta Shakti Samanta, an eminent Indian film director, w >> Read More... , whose previous work includes the excellent Aradhana and Amar Prem Story soon >> Read More... , chose Asha to replace the late Rajesh Khanna Born as Jatin Khanna on 29th December 1942, the ch >> Read More... and Sharmila. Asha won several prestigious accolades, including fare, for portraying the unlucky lady in white.
...
6. Chirag
Most directors decided to avoid Asha's melodramatic demeanors, but director Raj Khosla had a unique liking for it. In this sad film, Asha plays a blind woman with a strained relationship with her late actor-husband, Sunil Dutt Sunil Dutt was a great actor, director, producer, >> Read More... . Her understated performance and the tune "Teri Ankhon Ke Siva Duniya Mein Rakha Kya Hai" by Madan Mohan Madan Mohan Kohli born on 25thJune 1924 in Iraq (B >> Read More... remain memorable.
...
7. Baharon Ke Sapne
Asha shocked everyone, including herself, with her bare-faced look and intense performance in her guru Nasir Hussain's most realistic film, which she did at a time when her career was defined by cheerful picnic roles. Asha played Rajesh Khanna's love interest in the film, which is about the struggles of mill employees.
...
8. Bharosa
A straightforward, rural story with Guru Dutt Born on 9th July 1925, Guru Dutt was an Indian act >> Read More... and Asha as lovers who are blind to the problems around them. The movie includes some of the most ear-pleasing music with gorgeous backdrops. Good performances and catchy melodies, such as "Woh Dil Kahan Se," were featured in the love story.
...
9. Nadaan
She played a tomboy who transforms into a woman after receiving a kiss from actor Navin Nischol Born on 11th April 1946, Navin Nishcol is an actor >> Read More... . Asha Parekh's transformation from a comedic to a sad performance raised this forgettable Deven Verma Deven Verma was born on 23rd October 1937 in Pune >> Read More... film to memorable notoriety.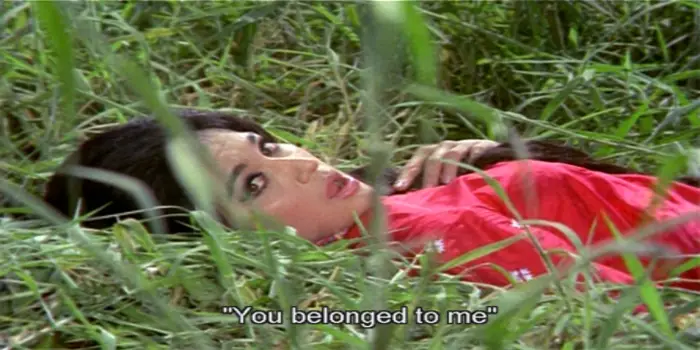 The teenage lady gave one of the best lead debut performances in Bollywood history in this rock 'n' roll love story. She plays a passionate young woman who is wooed over by a young musician, played with brilliance by Shammi Kapoor. A fabulous mashup of humor, feeling, romance, and some fantastic music marks the beginning of a dream collaboration with producer-director Nasir Hussain.The only thing left to say about this bubbly actress is a line from the Bharosa song, "Aaj Ki Mulaqat Bass Itni."