1. Shah Rukh Khan Shah Rukh Khan or also known as SRK is a prominent >> Read More...
He is generally one of the cool ones of Bollywood. He also however, is not the kind to take it lying down. He was involved in the mother of all controversies, when he tried to force his way onto the Wankhede stadium playground, post a play off of his IPL team Kolkata Knight Riders. The stadium authorities claimed that the superstar hurled abuses and tried to manhandle one of the security guards in a drunkard rage. The actor however affirmed that it was not unprovoked and it was the stadium staff that started to misbehave, and what Khan did was in retaliation. Shah Rukh even got a ban from the stadium slapped on him.
...
2. ''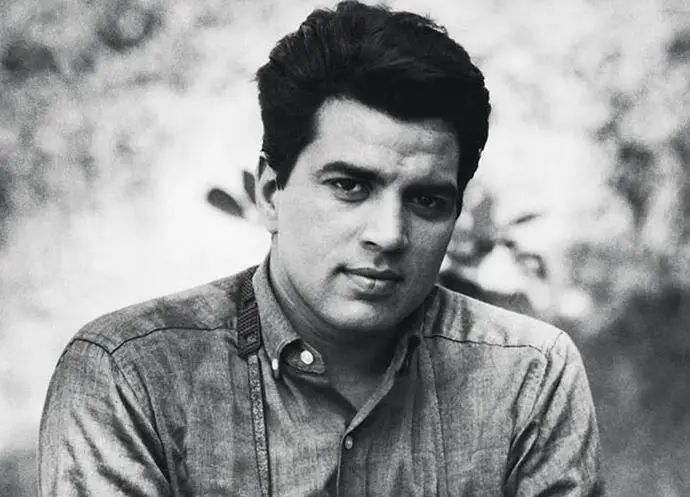 He again is generally one of the few actors who don't respond to nonsense and stay above the fray. He however lost his cool during the promotional event for one of his movies. A reporter asked him about his daughter Esha Deol Esha Deol is an Indian film actress, who was born >> Read More... 's wedding that took place a few days before the interview and quizzed the reason for the absence of both his sons from their sister's wedding. The actor started saying mean things and denied to answer the question altogether.
...
3. Radhika Apte Radhika Apte, an Indian actress was born on Sept 7 >> Read More...
...
She is one feisty new generation star. She has done unconventional roles in unconventional movies and is known for her impeccable acting talent. During the promotional event of her film ' Parched Click to look into! >> Read More... ', where she has done frontal nudity as part of her role, she was asked by a journalist about her reason for thinking nudity is the only definition of 'bold'. Apte got visibly flustered and scolded the journo saying people who are comfortable with their bodies don't go quizzing about other people's nude shots.
4. Deepika Padukone Deepika Padukone is an Indian actress and model. S >> Read More...
...
This one is for the Feminists to take a bow. When a leading daily newspaper carried a Twitter feed of Deepika's low cleavage with a circle around her breasts, captioning it so as to make sure everyone sees, the actor decided to give it back to them. She retorted with a "Yes I am a woman and I have breasts. Do you have a problem with that?"
5. Alia Bhatt Alia Bhatt is a trendsetting actress from Mumbai, >> Read More...
...
Her trolling is partly her own doing. She was caught on the wrong foot during one of her interviews on a popular chat show. Ever since then, she has been dubbed as the 'Dumb Child of Bollywood'. Initially she took it sportingly, and released a funny spoof video of her making fun of her lack of general knowledge. But then she got tired, may be. And when a journo asked her something about national affairs, she counter questioned him by asking if the journalist knew all the presidents in the world.
...
6. Sonam Kapoor Sonam Kapoor, Daughter of Anil Kapoor and model Su >> Read More...
...
She is the easily provoked and blows it out in epic proportions kind. So when critic, Shobhaa De Shobhaa was born on January 7, 1948.She was born i >> Read More... , called her movie a bad investment, she was quick to come out and call the journalist a fossil (because she is old) and that her opinions didn't matter because she was on menopause.
7. Virat Kohli Virat is counted amongst the very best players, th >> Read More...
India's angry child, Virat Kohli, hurled abuses at a journalist after a poor performance in Perth, Australia. Kohli is known to be abusive and aggressive both on and off field. So when he was quizzed about his team's poor performance, he decided to give the media men a taste of his anger. His aggression however was noticed by BCCI and the body asked him to tone it down.
8. Rishi Kapoor Rishi Kapoor is an actor born in the prominent Kap >> Read More...
His Twitter rants against various govt policies and for some of them are famous as much as some of his antics with media persons. But recently, when a media person tried to reach to him during the festival of Ganpati Visarjan, he lost his entire cool and slapped the person. His son stood next to him being the silent spectator of it all. He ended up being recorded and his act was paraded all across Twitter.
9. Mita Vashisht Mita Vashisht is an Indian television, theatre and >> Read More...
She is an actor very few would know of by name, but she is popular. So recently, during the debate on whether or not Pakistani actors should be condemning Uri attacks, she was a panellist on Arnab Goswami's show. And as one can expect, Goswami didn't let her have her way in the argument. Frustrated by the same, Mita hurled abuses, ripped off her mic and left the debate mid way.
10. Salman Khan Salman Khan is a very famous Indian actor and a pr >> Read More...
His antics with the media are too long to be listed. He tried to slap a reporter because he was taking a photograph while he was coming out of his car, abused a journalist for asking him about his marriage and has blamed the media for turning his court cases into a tamasha. You name it, and Salman has done it.