Indian cinema and its item numbers sure are obsessed with displaying women in a sensuous way. Moreover, showcasing themselves as mere objects on display, to allure people. The songs below are all about how well Bollywood does to bring down the social status of women.
1. Jalebi Bai ( Double Dhamaal)
The name itself makes you believe that there is no women but an actress served in the disguise of sweet dish in this song. Seriously! How do they even come up with such names and ridiculous lyrics which are no less than any shame to a female's body.
2. Munni Badnaam Hui (Dabangg)
The song is a disgrace to the society. Tarnishing a women's character forever. Providing certain brainless implications for her various body parts was all left to be done in Bollywood then.
3. Twinkle Twinkle ( The Dirty Picture)
Inserting some nursery rhymes in a cheap item number shows quite well, how far these song composers can go, to degrade the identity of females in the society. All they wanna concentrate at is, she should look appealing to the desperate eyes of men.
4. Chikni Chameli (Agneepath)
No other thing in this world could second Bollywood in creating rubbish names for their songs and even more bullshit lyrics. Women are merely seen as some seductive objects to stimulate the worst of the emotions in a man's heart and what better than an alcoholic chick?
5. Aa Ante Amalapuram (Maximum)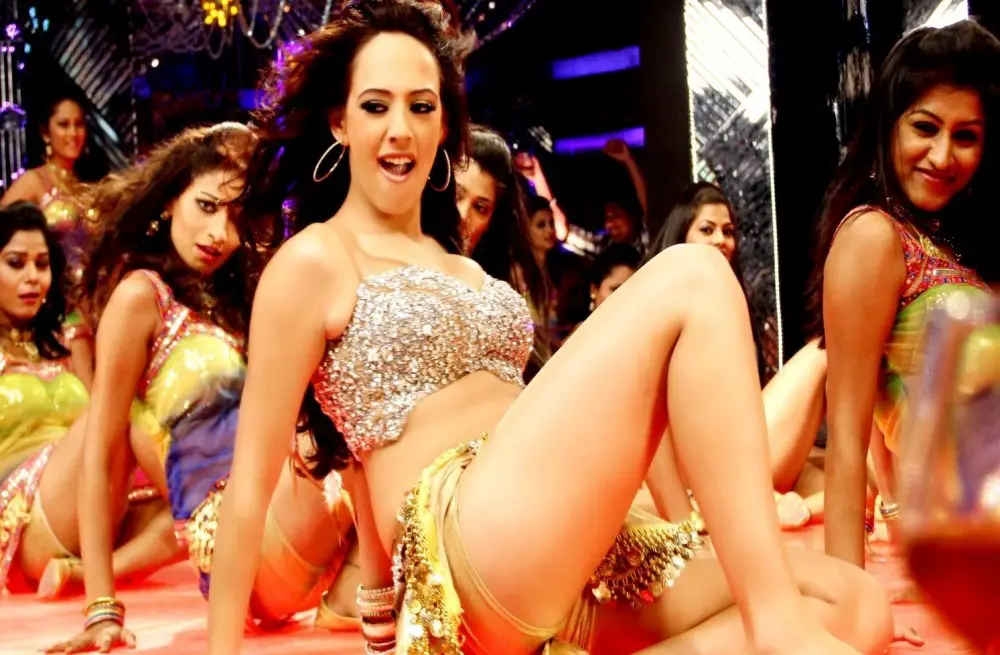 Girls are often referred to as "atom bomb" or "patakha" by guys, which they surely didn't mean in any decent way. It's like, calling them "bomb" is the new version of saying that they look too hot.
6. Pinky (Zanjeer)
This one out rightly calls out to pinky as a product, to be bought by neither the people of Mumbai nor Delhi but only by those who are quite rich to get her. Now, an expensive article or as they put it, an item girl, can only be purchased by the people who possess great wealth.
7. Mera Naam Mary (Brothers)
Another song which is trying to convince the audience about the selling power of their product and that once owned, Mary shall always remain 100% theirs.
8. Baby Doll ( Ragini MMS 2)
Girls love to be referred to as a doll but only when it doesn't mean to be in a slutty sense. A golden Baby doll would have been the last thing I might have wanted to hear. Just imagine the height of silliness immersed in one single song by its producers.
9. Chamiya No.1 ( Zila Ghaziabad)
Comparing this "chamiya" girl with rum, bomb, sona and what not, shows the shallowness in the minds of people while casting a woman for dancing in a song. Why does it have to be restricted only to seducing men with their sexy waists or their cleavage?
10. Do Dhaari Talwar (Mere Brother Ki Dulhan)
Well, being compared to an item need not always be in a negative way but it can sometimes show the bluntness and sharpness of women towards men. How well they can reply back to all those male chauvinists and prove it to them,that women aren't just some products available to be sold but the creator of every other life around us.