In our day-to-day life, we come across many couples. Looking at them makes us feel how wonderful they are, or even we might feel some insecurities. But you will never know what has happened behind, or even after, a state where they aren't couples anymore. The same situation happens in Bollywood when couples break up or divorce based on personal problems. So let's check a few of the topmost divorces in the film industry.
One of the most recent divorces heard in the Bollywood world was done by Aamir Khan And Kiran Rao. They both mutually decided to divorce on the date of 3rd July 2021. The reason explained by Aamir Khan publicly was that they were not connected properly in the form of husbAnd And wife And were only able to meet professionally. However, they will still be in touch with their family (son And daughter) after the divorce. They have been married for more than 15 years, from 2005 to 2021.
...
2. Hrithik Roshan And
Hrithik Roshan And Sussanne Khan had taken a divorced on 13th December 2013. The reason put forth by them was a mutual miscommunication, which made them feel not to be in a false relationship. They were happily married from 20th December 2000. Later in 2006 And 2008, they had their baby Hrehaan And Hridhaan.
Adhuna Bhabani was the 1st wife of Farhan Akhtar as they were happily married for around 17 years And got divorced in 2017. This decision was mutual And polite by considering each other's opinions. Also, rumors were floating about an external affair of Farhan Akhtar as one of the reasons.
...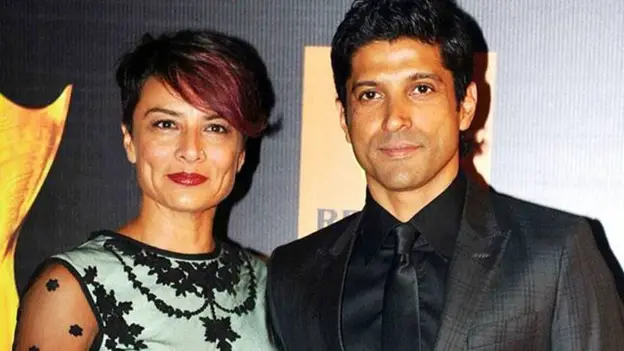 4. Karisma Kapoor And Sanjay Kapur
Karisma Kapoor And  Sanjay Kapur'sKapur's marriage lasted for 13 years. And  in 2016, they got separated. They had one daughter, Samaria Kapoor, born in the year 2005. Their decision was about the financial problem that arose between them.
...
Arjun Rampal married Mehr Jesia in 1998. They both had two daughters named Mahikaa And Myra. Later in the year 2018. The reason presented by them was about Mehr'sMehr's concern And Arjun And Susanne'sSusanne's growing connection. Still, currently, they both are the co-parent of their daughter together.
...
Anurag Kashyap And Kalki Koechlin were married for a short time (four years) in 2011 And later filed for divorce in 2015. In this short relationship, the reason which came out was the different ways of analyzing things And the difference in perspective between them.
...
Again one of the famous couples, Malaika Arora And Arbaaz Khan, got divorced after a happy marriage of 18 years in 2017. They both had a son named Arhaan, born in 2002. The purpose of having a divorce put forth was the compatibility issue between them.
...
The couples who recently got separated in the year 2022 were Sohail Khan And   Seema Sajdeh. They were married for around 24 years And  had two kids named Nirvaan Khan And  Yohan Khan. The cause of this action was in the last few years of their marriage, there weren't together for around five years, which led to problems in their living style.
...
Rhea Pillai was the 2nd wife of Sanjay Dutt, as his first wife, Richa Sharma Richa Sharma, born August 29 1980 in Faridabad, is >> Read More... , had died earlier due to a brain tumor. They married in 1998 And later filed a divorce mutually due to differences in compatibility. And at last, Rhea Pillai married LeAnd er Paes, And Sanjay Dutt married Manyata Dutt Manyata Dutt was born on July 22nd 1979, in Mumbai >> Read More... .
10. Prabhu deva And  Ramlath
Prabhudeva's 1st wife, Ramlath got, divorced him after 16 years of togetherness. The reason put forth by Ramlath was an external marital affair of Prabhudeva. They both got separated in 2011. They had three sons, the late Vishal Deva (Who died in 2008 due to cancer), Rishi Raghavendra Deva, And  Adhith Deva.