This is a very normal trendy thing in the Hollywood. But in India, it is still not accepted and media leaves no chance in keeping track of their favourite celebrities' personal life too. Here is a list of 10 confident women who got pregnant before marriage and to maintain their celebrity status they opted for marriage.
1. Sridevi
...
Till date, she is the only actress who was gutsy enough to admit that she was pregnant before marriage. For her, it was not an act of shame. She was confident and handled the situation very well. According to reports, when the couple decided to get married, she was seven months pregnant. Boney Kapoor Achal Kapoor or Boney Kapoor is a very famous Indi >> Read More... and Sridevi got married in 1996 and soon enough they welcomed a baby girl.
2. Konkona Sen Sharma Konkona Sen Sharma is a Bollywood actress hailing >> Read More...
...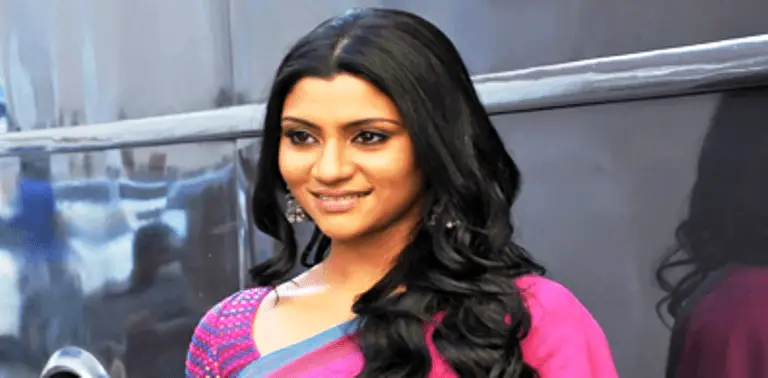 In 2007, Konkona started dating her co-star Ranvir Shorey Intro: Ranvir Shorey is a popular Indian movies ac >> Read More... and they got married on September 3, 2010. Just six months later, she was blessed with a baby boy, confirming the rumours that she was pregnant before marriage.
...
3. Anoushka Shankar Anoushka Shankar is a composer, singer, and sitar >> Read More...
She was dating British filmmaker Joe Wright Joe Wright is a British director born on 25th of A >> Read More... when this famous sitarist got pregnant. While giving an interview, she admitted that a person does not need to be married to have kids and she did stick to her words. The famous sitarist tied the knot one month post her pregnancy.
...
4. Sarika
...
Sarika was not Kamal Haasan's first wife. Post his divorce, Kamal and Sarika used to live together and she got pregnant with their first child, Shruti. They tied the knot much later and Sarika eventually gave birth to another girl, Akshara. However, the marriage did not work out.
5. Amrita Arora Amrita Arora was born on 31st January 1981 in Chem >> Read More...
...
Amrita Arora was dating businessman, Shakeel Ladak Shakeel Ladak was born in Hyderabad, and is the ow >> Read More... and the two were in a very stable relationship when she got pregnant. Soon after this, she announced her marriage with him.
...
6. Celina Jaitely
Denying pregnancy reports she secretly married her Austrian beau, Peter Haag. Eight months later, she was blessed with twins.
7. Mahima Chaudhary
Mahima Chaudhary tied the knot in a low and private manner. She announced her pregnancy very soon after marriage. But everything happened in a fraction of seconds, people were not fooled by this.
8.
Pakistani actress, Veena Malik was carrying the baby of her ex-boyfriend Prashant Pratap Singh. The couple opted for abortion because they were not ready for it and with the baby came responsibilities, which they were not ready to take.
9. Neena Gupta Neena Gupta is a very popular and well-known figur >> Read More...
Neena Gupta has raised Masaba as a single mother. She is the daughter of Neena and former West Indian cricketer, Vivian Richard. They had an affair for a very short time in the 1980's after which Neena was pregnant.
10. Mona Ambegaonkar Mona was born in Marathi family on March 5 in Mumb >> Read More...
Actress Mona Ambegaonkar, gave birth to a baby girl without marriage. As per reports, Mona was dating Dayanand Shetty Dayanand Chandrashekhar Shetty is an Indian model, >> Read More... of the famous TV show, ' CID Crimes happens to anybody in this world. You canno >> Read More... ' and who is believed to be the father. She has not made this public but a few close friends know this.