One of the main reasons for believing that Bollywood celebrities are just like us; they too like common people face accidents on a day to day basis albeit they are more prone to accidents than we are. Following is a list of Bollywood Celebrities who have countered deadly accidents and have survived !
1. Amitabh Bachchan Amitabh Bachchan was conceived on October 11, 1942 >> Read More...
This one incident from Big B's movie 'Coolie' still happens to be the most dreaded accident in Bollywood. In a fight sequence between Big B and Puneet Issar Puneet Issar is a prominent Indian actor and brill >> Read More... , Big B was supposed to land on a table, but he landed on its corner, and this caused an injury to his intestines. He was in a coma-like situation and clinically dead for a few minutes!
2. Aamir Khan Aamir Khan or Mohammed Aamir Hussain Khan is Bolly >> Read More...
A perfectionist that he is, it is expected of him to do full justice to a scene. While he was filming for his movie 'Ghulam,' he had to run towards a moving train. The shot happened and Aamir Khan was just 1.3 seconds away from the train when he jumped off the track! Phew! That would have been close!
3. Kangana Ranaut National award winner Kangana Ranaut... >> Read More...
Kangana is recently the talk of the town owing to her period drama 'Manikarnika.' The teaser of the movie just came out, and it promises yet another outstanding performance of the actress. As Kangana refused to use a body double, while filming a action sequence due to some mistiming the sword cut her right in the middle of the eyebrows, the situation was very critical, and she was taken to the ICU.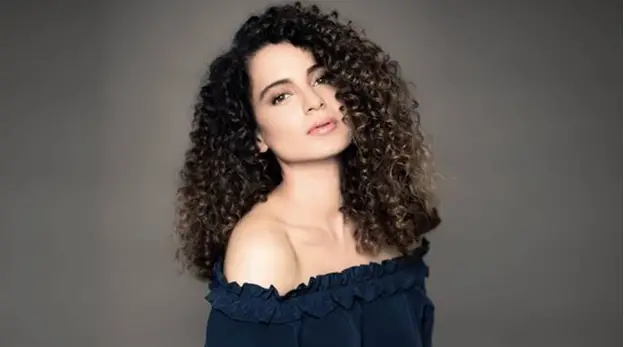 4. Aishwarya Rai Bachchan Aishwarya Rai Bachchan is a popular Indian actress >> Read More...
In her movie ' Khakee Click to look into! >> Read More... ,' a jeep was supposed to approach her and stop at a 20 feet distance from her. But the jeep's brake failed, and it hit her and threw her off into the bushes nearby. Immediately, she was rushed to the hospital.
5. Hrithik Roshan Hrithik Roshan with his unimaginable dance moves i >> Read More...
The Krish franchise has given a lot of action to the Indian audience, but we don't know what goes into it. In an action scene, Hrithik's wire broke, and he fell from 50 feet height. Good fortunes there were canopies underneath, and he landed on them!
6. John Abraham Like some of our sexy stars, John Abraham has had >> Read More...
In a scene from Shootout at Wadala, Anil Kapoor Anil Kapoor was born on 24th December 1956 in Mumb >> Read More... was to shoot him. The shot was to be fired from 15 meters distance yet somehow mistakenly it was fired from 1.5 meters. Due to Anil's poor aim, it just crossed his neck and John survived!
7. Sunny Leone Sunny Leone, a famous porn star, has recently ente >> Read More...
One of the scenes in her movie ' One Night Stand Click to look into! >> Read More... ' was set to be shot near the sea. The weather was rough, and one of the tides carried Sunny along! A crew member then saved her.
8. Saif Ali Khan Saif Ali Khan is a film celebrity born to actress  >> Read More...
In his movie ' Kya Kehna Click to look into! >> Read More... ,' Saif has a driving scene. But during the shooting of the scene, Saif hit his head hard into a rock. The situation was critical he was immediately rushed to the hospital and got 100 stitches!
9. Salman Khan Salman Khan is a very famous Indian actor and a pr >> Read More...
Have you watched 'Tere Naam?' Of course, you have. The sad saga of true love kept us all reaching for tissues. In the flick, there is a scene in which Salman is on the railway track. While shooting, apparently Salman got so carried away in the emotions that he forgot to get off the track and was pushed!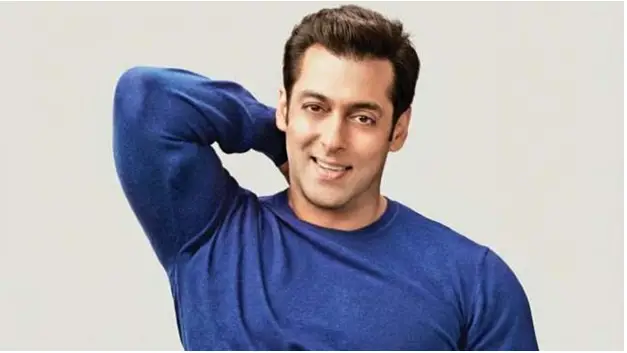 10. Ajay Devgan Ajay Devgn is an Indian film actor. He is perhaps >> Read More...
This incident took place when Ajay was shooting for Shivaay in Sofia, Bulgaria. He was resting on a car. There were no vehicles around as no traffic was allowed. Yet from nowhere a car appeared and hit the vehicle on which Ajay was resting! A crew member saved Ajay just in time!