Indian cinema, popularly known as Bollywood, has seen the rise of numerous talented actresses who have captivated audiences with their charm, talent, and versatility. These actresses have not only showcased their acting prowess but also made significant contributions to the Indian film industry. Let's explore the top 10 actresses who have ruled Indian cinema, leaving an indelible mark on the hearts of millions.
Madhuri Dixit is a name synonymous with grace and elegance. Known for her expressive eyes and mesmerizing dance moves, she ruled the industry in the 1990s. Her memorable performances in films like " Dil To Pagal Hai Click to look into! >> Read More... ," "Hum Aapke Hain Koun..!" and " Devdas Click to look into! >> Read More... " have made her an iconic figure in Indian cinema.
...
2. Sridevi
Sridevi, often referred to as the "First Female Superstar" of Indian cinema, had an illustrious career spanning several decades. Her ability to effortlessly transition between intense drama and lighthearted comedy made her one of the most versatile actresses of her time. Films like " Chandni Click to look into! >> Read More... ," "Mr. India," and " English Vinglish Click to look into! >> Read More... " showcase her remarkable talent and star power.
3. Nutan
Nutan, often regarded as one of the finest actresses in Indian cinema, left an indelible mark with her powerful performances. Her nuanced portrayals in films like " Bandini Bandini is a family drama that aired on NDTV Imagi >> Read More... ," " Sujata Sujata was a Hindi television drama that was aired >> Read More... ," and " Milan Milan was a popular Hindi TV serial that aired on >> Read More... " earned her critical acclaim and several awards. Nutan's ability to bring depth and vulnerability to her characters made her a true legend of Indian cinema.
...
4. Kajol
With her captivating performances and infectious energy, Kajol has established herself as one of the most talented and beloved actresses in Bollywood. Known for her expressive eyes, contagious smile, and impeccable acting skills, Kajol has graced the silver screen with her presence for over two decades. From her iconic role as Simran in " Dilwale Dulhania Le Jayenge Click to look into! >> Read More... " to her powerful portrayal in " Fanaa Click to look into! >> Read More... ," Kajol has effortlessly brought characters to life, leaving a lasting impact on the audience. Her ability to emote with depth and authenticity has earned her numerous accolades and a dedicated fan following. Kajol's charisma and versatility make her an irreplaceable gem in the world of Indian cinema.
...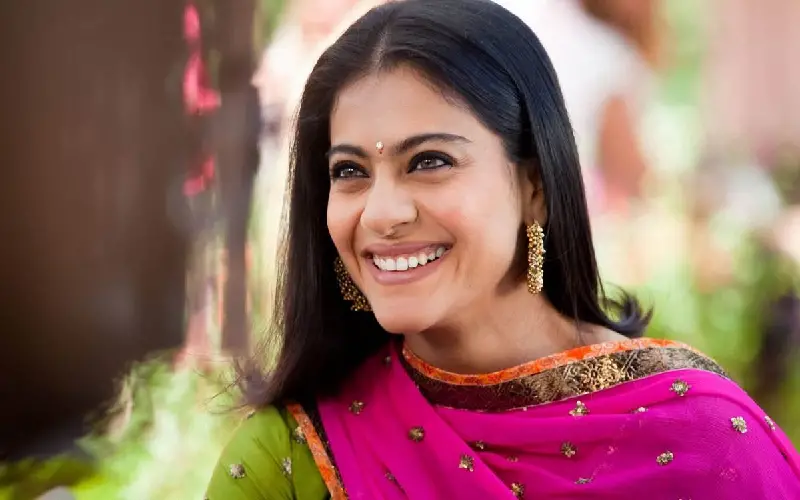 Suchitra Sen, the enigmatic and versatile actress of Bengali cinema, left an indelible mark on Indian cinema with her impeccable acting prowess. Known for her elegance, grace, and ability to convey a range of emotions through her expressions, Suchitra Sen charmed the audience with her captivating performances. Her iconic roles in films like " Saptapadi Story soon >> Read More... " and "Uttar Falguni" showcased her talent and established her as a leading actress of her time. With her strong screen presence and mesmerizing beauty, Suchitra Sen carved a niche for herself in the hearts of cinephiles. Her contribution to Indian cinema continues to be celebrated and remembered even today.
...
Jaya Prada started her career with a small role in the Telugu film "Bhoomi Kosam." Ever since she achieved great fame in the Telugu industry and did not have to look back, some of her famous films include "Siri Siri Muvva" and "47 Rojulu". Even today, she is renowned for having three distinct careers, acting, dancing, and politics.
...
7. Madhubala
Madhubala, often called the "Venus of Indian Cinema," exuded charm and beauty on-screen. Her magnetic presence and radiant smile captivated audiences in films like "Mughal-E-Azam," " Chalti Ka Naam Gaadi "Chalti- ka-naam-gadi" TV serial was based on a un >> Read More... ," and "Barsaat Ki Raat." Madhubala's timeless beauty and versatility as an actress continue to inspire generations.
...
8. Rekha
Rekha, known for her enigmatic persona and transformative performances, has significantly impacted Indian cinema. From her early films like " Umrao Jaan Click to look into! >> Read More... " and "Silsila" to her more recent roles in "Khoon Bhari Maang" and " Super Nani Click to look into! >> Read More... ," Rekha has proven her versatility time and again. Her unmatched screen presence and ability to immerse herself in diverse characters make her an iconic actress.
...
The dynamic performer who just transitioned to directing has succeeded at every stage of her career. She made her acting debut in 1961's "Teen Kanya," directed by Satyajit Ray Biographies reveal bare details about the maverick >> Read More... , at the age of 15. Her acting background was evident because she delivered exceptional performances shortly after her debut performance. She appeared in acclaimed films in the 1980s and 1990s before beginning her career as a director. Her best movies include Aparachito from 1969, Sujata from 1974, Mahaprithivi in 1991, and Abhishapta Prem from 1996. She gave the movie industry a dependable star and helped it reach new heights.
10. Srividya
Srividya made her film debut as a kid actor in "Thrivarutchelvar," she continued to work in films as a young actress. However, it wasn't until much later that she became well-known for her role as Kamal Haasan's old girlfriend in "Apoorva Ragangal." She went on to star in several outstanding character-driven films, including "Amman Kovil Kizhakale," " Oru Thaayin Sabatham Oru Thaayin Sabatham is a Tamil language TV show. >> Read More... ," "Punnagai Mannan," "Apoorva Sagodharargal," "Maapillai," and "En Rasavin Manisile."