Bollywood has been exploring several genres of films expressing various concepts. Some films attract a certain group of audience who generally avoid watching any action scenes. They prefer a calm environment and entertainment based on soothing nature. Here is a list of films without any action scenes. They hold moral story values in their respective genres.
The film Taare Zameen Par is a story about a young boy Ishaan, who is suffering from a coordinative disease, dyslexia. He finds it tough to follow the school, and his principal discloses his failures in class. His father does not support him. So, he is admitted to a boarding school. There he meets an art teacher Ram, who is optimistic and teaches children with developmental disabilities. He knows how to make studying fun and supports creativity by knowing the children's field of interest. With care and proper guidance, Ishaan learns to read and write. On the last day of school, his parents are surprised to see their son's transformation.
...
2. Kabhi Khushi Kabhi Gham
The film Kabhi Khushi Kabhi Gham is about a family and the relationship among its members. Rahul is the adopted son of Yash and Nandini. He is sent to a boarding school abroad. He returns to Delhi, India, when he grows up after completing his studies. There he falls in love with a poor girl named Anjali. Against his father's wishes, he marries her and flees the home to move abroad. His brother Rohan, who was also sent to boarding school, to follow the family tradition, tries to reunite his brother with the family. The film shows the family's misunderstanding and ego. Ultimately, the family reunites.
3. Black
The film Black is about a blind and deaf girl and her teacher who teaches her to read and write despite being differently-abled. She is admitted to a boarding school. The teacher is an alcoholic who decides to her express and communicates. He initially uses harsh methods to teach her. She learns to speak. She also learns to dance. She learns to read with the help of Braille. The film also resembles the life of Hellen Keller. The teacher slowly starts suffering from Alzheimer's disease and starts forgetting his student. She later gains her degree and meets her teacher at the mental hospital. She remembers and respects him as her teacher.
...
4. Piku
The film Piku is about a young independent woman and her father. She lives with her father and is an architect. She loves reading books and spends much of her spare time learning. This reflects her intellectual thoughts. She is frustrated by her father's mania about having constipation and bowel movement issues. She is interrupted by her father's call about his concerns about his health, which he thinks is ill. They plan to travel, and after a series of emotional incidents, they become close to each other, and the father-daughter relationship improves.
...
The film Dear Zindagi is about a girl and her psychologist. Kaira is a cinematographer who wants to become a film director. She faces relationship problems and leaves to live with her family in Goa. She suffers from insomnia. She meets a psychologist at a medical mental health conference. Her brother is the only person in her family who supports her. She argues with her parents about leaving her alone to grow up with her grandparents. She starts taking therapy sessions with a doctor, named Dr. Jug. His regular therapy works. She starts having an infatuation with him but later realizes it. She finally makes her film.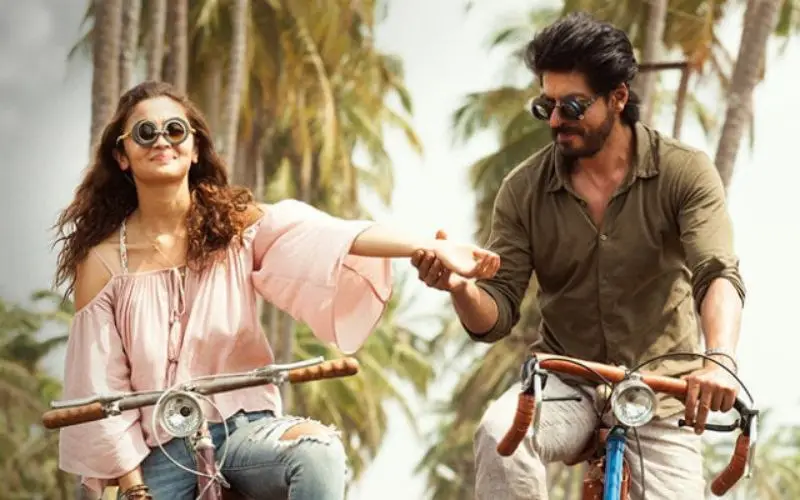 ...
The film Helicopter Eela is about a single mother and her life journey. She re-joins college to complete her studies. Earlier, the film shows that she is a singer and a model who records songs written by her boyfriend. They get married and have a boy named Vivan. Later, he leaves his family and leaves and dies. As a mother, she is overprotective of her son. Even his son leaves his house to give some space to his mother and let her follow her dreams. She visits theatres. She starts singing at college and is not allowed to participate in competitions because she is older. But Vivian and his mother sing together giving her a new identity.
...
The film We Are Family is about a book publisher named Maya. She is a divorcee and a mother of three. But she does not like it when her ex-husband's girlfriend joins the family and interferes with the children. A lot of chaos is created after several incidents. Maya finds out that she is suffering from cervical cancer. She wants Shreya to take care of their children after she dies. She leaves her career and moves in with her children. Maya falls ill and Shreya takes good care of the children. They become a family. Soon Maya dies and Shreya becomes their stepmother who loves them a lot.
...
8. Tribhanga
The film Tribhanga is about three women of different generations, the grandmother, the mother, and the daughter. The grandmother falls ill and into a coma. Both decide to write a biography. They come closer and discuss every event in life. How single mothers can raise their children is being shown. They try to understand themselves and a bond is created among them. They reveal their insecurities and thoughts.
...
The film Qarib Qarib Singlle is about a middle-aged widow who leads a monotonous life. She registers for dating sites. She wants to fix a date with a man among many. He is a very kind poet. She wants to meet his all-ex-girlfriends. They go on a tour. Their way of leading life is different. Even the lady moves on to meet her ex-boyfriends. Later they move on to their path. She creates a website posting his poems.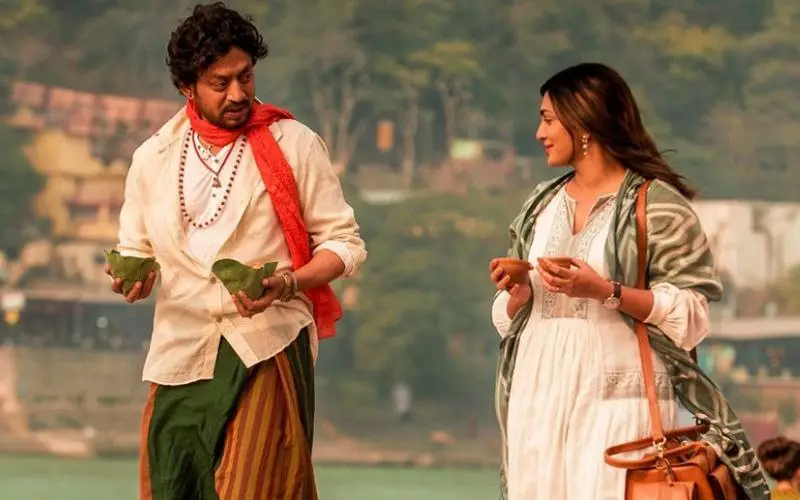 The film English Vinglish is a story of a housewife who has a home business of making and selling laddoos. She is invited to her sister's daughter's wedding in New York Click to look into! >> Read More... . She goes early to help her sister, and later, her family joins her. She is mocked by her husband and her daughter because she cannot speak English. So, in New York, she plans to join spoken English classes using the money she made from selling laddoos. In class, she earns everyone's love with her charm and cooking skills. She finally learns English, to everyone's surprise, and delivers a speech at the wedding.