Most of the time actors have to face awkward incident. On screen everyone thinks that actors are very comfortable when they are performing or acting. But this is not true; they have to face my problems. Sometimes, the reason for their uncomfort is a dress. Sometimes things which are kept on stage make them fall.
List of top 10 actors with whom awkward incident happened on stage:
1. Varun Dhawan Varun Dhawan, a new comer entered Bollywood with h >> Read More...
...
Recently, he is busy with his next upcoming movie Judwaa 2. Jacqueline is also busy this movie. He is doing a double role in this movie. David Dhawan Born on 16th of August 1955, David Dhawan has alwa >> Read More... , the father of Varun Dhawan, is the director. He falls from the stage while performing but then he continued performing.
2. Poonam Dhillon Born on April 18th, 1962, Poonam Dhillon is one of >> Read More...
...
While doing a ramp walk, she fell on the stage. She was walking for a famous brand, and she was wearing a red saree, but because of her high heels, she fell. She was last seen.
in Ek Nayi Pehchan serial,
...
3. Sridevi
In the year 2010, she was walking for Lakme Fashion Show. She tripped on the stage twice. She was very brave as she managed the embarrassment and completed her walk with grace. This is a true sign of a good actress.
...
4. Sonakshi Sinha Sonakshi Sinha is a well-known Indian Actress. She >> Read More...
...
She is also known as Khamosh Girl. She falls on the designer high-profile Gavin Miguel's fashion show. She was the showstopper of the show. That moment was very embarrassing for her, but she completed her walk.
...
5.
She is an amazing actress, but she also has a good presence of mind. She was walking for Lakme Fashion Week in 2014 edition, but she faltered there. She corrected her walk and resumed her gracefully
...
6.
She has a great amount of experience for the walk on stage. But incidents can happen with anyone, and this time it happened to her. She was staggered on the stage. One girl came and helped her and this way she completed her walk.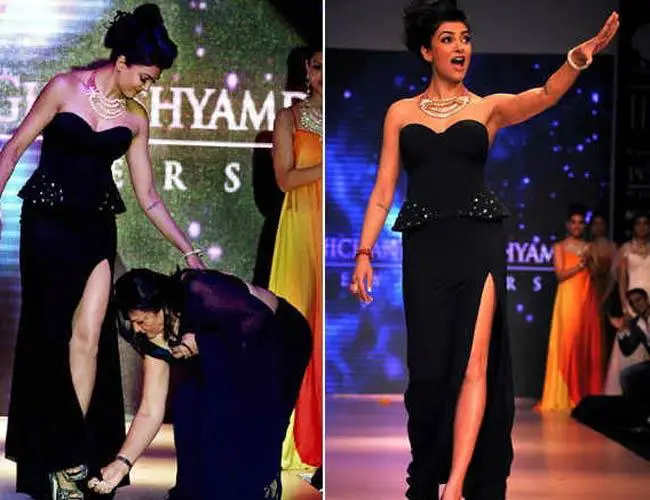 7. Alia Bhatt Alia Bhatt is a trendsetting actress from Mumbai, >> Read More...
She is a cute, sweet, and bubbly girl. She was very embarrassed when she tripped while posing for the media on the red carpet on an electrical wire. But she again smiled and posed for the media.
8. Sona Mohapatra Sona Mohapatra was born on 17th of June in 1976 at >> Read More...
She is an amazing singer. She fell on the stage while walking and singing for the Fashion Show. It was a bad fall. But quickly she recovered and continued her walking and performance.
9. Kajol
While promoting Dilwale movie, during the press conference, she falls on the stage. She was lucky because Varun helped her from falling on stage. She just smiled, and then Shah Rukh came, and the press conference started.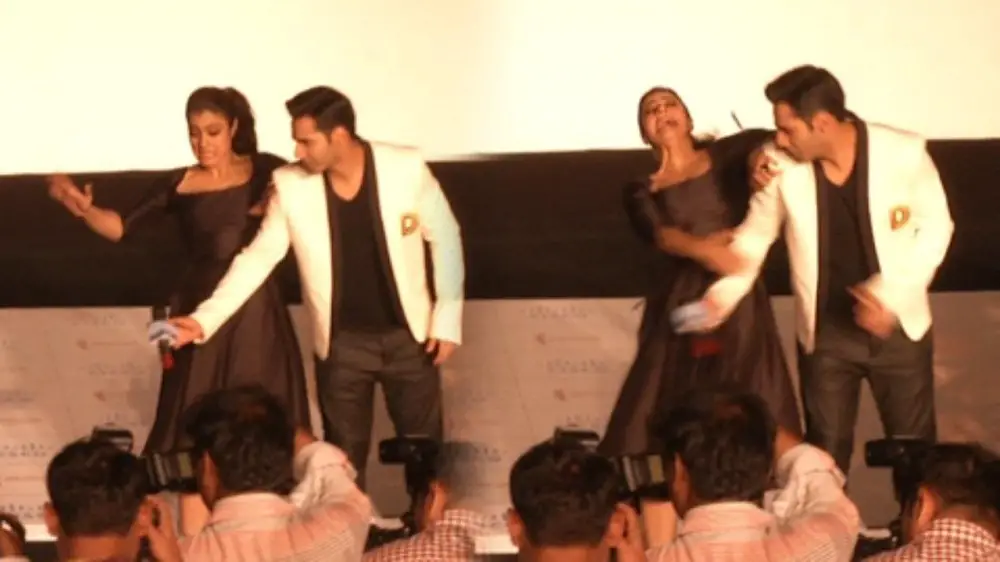 10. Sunny Leone Sunny Leone, a famous porn star, has recently ente >> Read More...
When she was heading back from the stage as she had just finished the press conference, she fell while going downstairs. Her husband was present there and saved her from falling. Even the bouncers came handy to bring her on her feet.