Bollywood gives you good money as well as you are trending. Here is a list of various Bollywood celebrities those who went nearly bankrupt either due to their poor financial decision or lack of work:
1. :
This legendary actor has always been loved on screen. But, there was a time in his life, when even he experienced lows of his life, when he nearly went bankrupt due to the failure of his company 'ABCL.' He was in debt of 90 crores; he had even put his bungalow for a mortgage. It was only ' Kaun Banega Crorepati Kaun Banega Crorepati or KBC is a popular televisi >> Read More... ' that helped him to recover from his financial crisis.
...
2. Avtar Kishan Hangal Hindi film industry is the gateway to success for >> Read More... :
Bollywood's one of the most veteran actor, A K Hangal had been part of many blockbuster movies such as 'Sholy' and 'Aaina.' He has worked in over 200 movies and has received a Padma Bhushan. But, at the age of 95, he faced financial crisis. His financial condition became so frail that he was not able to even pay for his medical bills. Many Bollywood actors like Jaya Bachchan Born on 9th April 1948 Jaya Bachchan is an Indian >> Read More... , Salman Khan Salman Khan is a very famous Indian actor and a pr >> Read More... came forward to help him.
...
3. Shweta Basu Prasad Shweta Basu Prasad is a famous name on television, >> Read More... :
...
She became very popular as a child and even won a National award for best child actress in 2002, for her incredible performance in movie 'Makadi'. Though while growing up her career started dwindling. At the age 23, she was caught in a sex racket because she ran out of money. Now she has moved on and started her career again on television.
4. Bharat bhushan:
...
He was one of the first few actors who defined stardom. But during the end of his glorious days, he went bankrupt due to gambling and had to sell bungalows, cars and collection of books to pay for his debts. He died after he got managed to get rid of his financial crisis. 
...
5. Preity Zinta Preity, also known as Preity Zinta is a famous Act >> Read More... :
After her failure in production, Preity faced severe financial crisis. Writer Abbas Tyrewala, writer of the movie 'Ishq in paris' which was produced by Preity Zinta, filed a case against her for not paying the dues. She had to put her apartment on rent to pay the dues. She also confessed about the help offered by actor Salman Khan during her financial crisis.
...
6. Jackie Shroff Intro: Jackie Shroff is a well known Bollywood act >> Read More... :
...
He once had to face a financial crisis, when his career was not sailing smoothly. In 2008 he took a loan from filmmaker Sajid Nadiadwala Sajid Nadiadwala is undoubtedly one of the most in >> Read More... and was not able to pay it back in the subsequent years. Hence Sajid Nadiadwala sought to take legal action and filed a lawsuit against Jackie Shroff and is production house. Salman's intervention saved matter to become worse and eventually Jackie Shroff had to sell his flats to repay the loan.
7. Raj Kapoor Raj Kapoor was a renowned actor, director, and pro >> Read More... :
The Showman of Bollywood also came on the verge of bankruptcy during his six years long project ' Mera Naam Joker Story Soon >> Read More... .' Movie was so expensive that it took six years to complete it and gradually finished all the wealth of Raj kapoor. When the movie released and was declared flop at the box-office, it left the studio nearly bankrupt.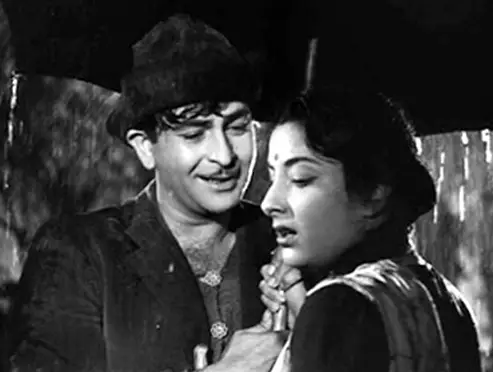 8. Govinda:
Govinda experienced immense fame in late 90s, but gradually his career started dwindling. He confessed that before his comeback with the movie ' Partner Click to look into! >> Read More... ' he had faced a huge financial crisis. His financial condition was so poor that hiring rickshaw and taxi became hard for him. It was because of Salman Khan he got movie the 'Partner' and was able to come out of that situation.
9. Anupam Kher Anupam Kher is a very popular actor, director, and >> Read More... :
Anupam Kher revealed that his acting school, Actor Prepares was a result of bankruptcy faced by him in 2004. He failed in all the aspects of filmmaking and was completely bankrupt hence he started his acting school in a room with 12 students.
10. Shah Rukh Khan Shah Rukh Khan or also known as SRK is a prominent >> Read More... :
To complete his dream project R.A. One, King Khan invested a lot of money in the production. The film made took a toll on his wallet. Though the movie did well and helped him to recover the money lost.