There was once a time when people would struggle for years to become Bollywood stars. Innumerable auditions, let downs, soul crushing rejections would almost always come before fame, no matter how talented you were. Very few actors actually became superstars without these things. Before this time, in the veteran times, people became actors mostly as a consequence of being discovered by a director. Now the times have changed. If you are talented and have a camera, you just have to pick it up and start performing. You will become a hit even if you are putting on a one-man show; all you need to have is originality and positive energy that you are capable of transferring through the screen. Here is a list of some such talented performers who have made their name and fame through their performance on platforms other than television.
1. Varun Pruthi Varun Pruthi was born in Delhi, India. He is known >> Read More...
...
A man with a golden heart, he has gained popularity solely due to his activities on Facebook. He has not appeared on television, radio or newspapers, but he has worked tirelessly to inspire people and to help those in need. His humanitarian acts and his speeches in college fests have been shared multiple times and are highly favored.
2. Lilly Singh These day, youngsters spend all their time watchin >> Read More... a.k.a. Superwoman
...
She is not your average girl, and yet she is every average girl's inspiration. She conquered her own depression in the process of making others happy and has come a long way from the time she picked up a camera and started making videos. People love her more than they love celebrities in the movie industry and can hardly control their emotions when they meet her.
3. Gaurav Gera Gaurav Gera is a very famous Bollywood actor in fi >> Read More...
...
He had earlier appeared in a few daily soaps and gained some fans but in the recent past, people had begun to forget him due to his absence from mainstream cinema. Then on our mobile phones burst out 'Chutki', who won more hearts in one video that Gaurav did in his entire career as a supporting actor. All superstars, from daily soaps to Bollywood were eager to feature in his videos and he reached new heights of stardom.
4. from BB Ki Vines
...
He started out as a singer, but now he performs, majorly in the confines of his home with a single camera that he holds in one hand while acting out many different characters. Although the content he performs is mostly for young adults and adults, he has gained immense popularity. Anyone who watches his videos will notice that none of his characters are similar and have a distinct feel to them. Recently, he has also started to appear in college fests, where the students are beyond excited to see him.
...
5. Wilbur Sargunaraj Wilbur Saragunaraj is the man who brought about a >> Read More...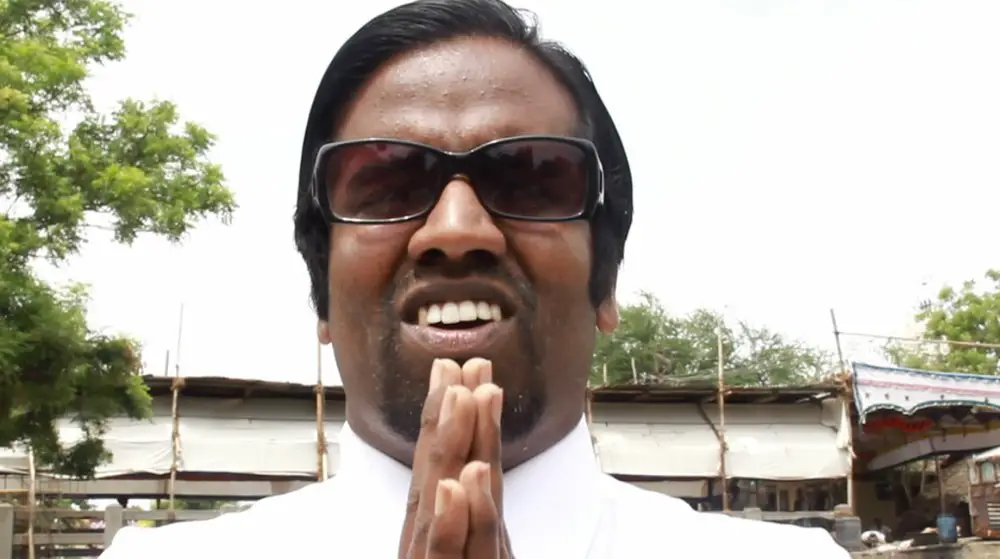 ...
With over 3.1 million national and international views on YouTube, Wilbur has established himself as a celebrity and a performing artist, with the aid of his music and instructional videos.
6. Nisha Madhulika Nisha Madhulika is a famous chef in India. She als >> Read More...
...
Nisha began her journey with her food blog in 2007. Initially in Hindi, she started her website because her fans kept requesting her to. The website is developed and managed by her son. Her fans also encouraged her to start her own YouTube channel that is widely successful today.
7. Raghav Pande Raghav Pande is an Indian fitness consultant, popu >> Read More...
His YouTube channel has won him many international clients who consult him over the World Wide Web. Originally, he had started a firm called Xcell Fitness which gave out nutrition charts and workouts for weight loss. He is certified for the job and is probably among very few Indian fitness Youtubers that the YouTube community has accepted.
8. Vir Das Vir is a stand-up comedian and actor. He is known >> Read More...
The man has some serious comic timing and creativity. He tweaked the concept of podcasts and gave his social media followers his hilarious Pot casts, where he sat on a pot and gave the Indian audience a weekly recap of all news.
9. Abish Mathew Abish Mathew, a stand-up comedian filled with humo >> Read More...
He has a personal YouTube channel, a website, and thousands of followers on all his social media accounts. His acts as a comedian are mostly houseful and he falls under the category of the new age standup comedian who does not hold back in fear of censorship. He has performed in many YouTube fan fests too.
10. All India Bakchod (AIB)
Their very name is enough to arouse controversy, and they have caused a lot of commotion without even meaning to. Since they were victimized for merely being themselves, and because the youth related to them so much, all the negative publicity they received turned out to be good publicity and their subscribers and followers increased. They already have a name in the film industry since most actors are their friends and appear frequently in their videos. They have also recently started their own writing school that is steadily gaining prominence. They have also begun to progress and were seen on television with their show 'On Air With AIB', where they bought to the Indian television something that most Indians had never come across, an Indian version of shows like Last Week Tonight, where harsh and traumatic truths are presented to the audience wrapped up in humor.
11. East India Comedy (EIC)
The East India Comedy is a group of comedians who regularly come up with unheard of concepts and humor, with their satiric twist on recent happenings in the country and the world. Every year they hold a special award show where they speak what the public thinks of mindless movies that do well on the box office merely because they have a big star in them.
12. Kanan Gill Kanan Gill was born on December 24,th 1989 in Beng >> Read More...
He is best known for Pretentious Movie Reviews, where he and his friend Biswa review movies of the previous era, which are funny to us because they do not have the advanced technology and the advancement in thought process. The clothes that the actors of the movies wear obviously belong to the same time and are ridiculous to us because we have never seen anyone wearing them. Apart from this, he is also a good looking man who is known for his standup comedy and his appearances in a few sketches that did well, like The Better Life Foundation.
13. Akriti Sachdev Akriti Sachdev was born in September, 1989 at Chen >> Read More...
Although there are many beauty bloggers on YouTube who deal with makeup and skin care, Akriti stands out because she is a professional makeup artist, so people trust her more. Her aim is never to just sell herself; she wants to genuinely help her viewers and provides them with the most detailed reviews and remedies. She also has an inspiring journey that compels people to be who they really are.
14. a.k.a VahChef
Responsible for spreading around the variety in Indian food, the chef manages a YouTube channel that is viewed and followed worldwide, with many people from different parts of the world trying these recipes. The chef, Sanjay Thumma, is a master in his art and has proved with this channel that he started in 2007.
15. Manjula Jain from Manjula's Kitchen
The best part about the internet is that it has popularized people who would otherwise have been suppressed by the four walls of their homes without the international platform. Manjula is a North-Indian who has learned cooking from her mother and has an eye for detail. With more than 200 recipes, she has her trademark style and tips, like the fact that she prefers fresh ingredients over anything else. These have won her a unique fan following.
16. Sahil Bedi
Although he very recently launched his channel, its potential can be grasped by the rate at which he is gaining followers. His videos are mostly hilarious pranks that he somehow manages to pull off, with his camera as his accomplice.
17. Lakshmi Rebecca An academician, former model, researcher, entrepre >> Read More... from Chai With Lakshmi
What would happen if Koffee With Karan actually had intelligent people who were working towards a better future for the entire country and whose unique ideas had the capacity to inspire millions, instead of a bunch of celebrities gossiping about each other? We would then have Chai with Lakshmi, an influential and groundbreaking YouTube channel.
18. Shraddha Sharma Shraddha Sharma is an Indian singer from Dehradun. >> Read More...
This science student from Dehradun started her channel at the tender age of fifteen and was an instant hit. She has a musical background and aims to take the music industry by storm someday. Her YouTube channel is just a medium for her to achieve that goal.
19. Sonal Sagaraya Sonal Sagaraya is an Indian beauty vlogger. She ha >> Read More...
Originally an animation student, she browsed through YouTube for video tutorials that could aid her in her studies. However, destiny had something else in mind and as she viewed video after video, her focus shifted to makeup tutorials from animation tutorials. Now she has her own make up channel that she runs with her friend, who is an audio engineer.
20. Prajakta Koli Daily soaps on T.V.? Nah. YouTube is the place whe >> Read More... from Mostly Sane
Slowly taking over YouTube, this starlet has a bundle of unique ideas that never stop to surprise and impress her viewers. Her video on the occasion of Raksha Bandhan prompted her viewers to tie rakhi to their sisters because after all sisters are the ones who make excuses for their brothers and save the day.