Priyanka Chopra Born on 18 July 1982, Priyanka Chopra is an establ >> Read More... has managed to reach heights we can never even imagine reaching. Recently, she was invited to the Correspondents Dinner with US President Barack Obama, and we can't begin to describe how proud we feel of her presence there. Here are ten reasons why Priyanka is so inspiring:
1. Let Girls Learn
Priyanka Chopra hasn't shied away from addressing social issues, and we're proud to see that she's supporting First Lady Michelle Obama on her 'Let Girls Learn' initiative.
...
2. This dress
Priyanka looked breathtaking in this plunging neck, black and nude shimmer dress. We can't describe how beautiful she looked.
...
3. Nina Dobrev She is a Canada-based model and actress. She showe >> Read More...
...
Deepika Padukone's XXX3 co-star, Nina Dobrev, attended the dinner as well. To say that Priyanka Chopra is being considered amongst several A-listers is a huge achievement, we must admit.
4. President Obama
...
The honor of attending President Obama's last dinner in office, is one only Priyanka Chopra can claim, from India that is. We are just as honored to see one of our own up there.
...
5. Padma Shri
Days before the dinner, Priyanka received the honor of Padma Shri, and we're sure she's on cloud nine right now.
...
6. ' Baywatch Click to look into! >> Read More... '
...
Priyanka Chopra took time out of her busy schedule to attend the dinner, but she wasn't the only Baywatch babe to attend. Actress Kelly Rohrbach went to the dinner as well. These Baywatch ladies need to stick together it seems.
7. First Look of Baywatch
After seeing her look in Baywatch, we aren't surprised that she got invited to the biggest dinner of the year. After all, Priyanka is one of the top actresses today.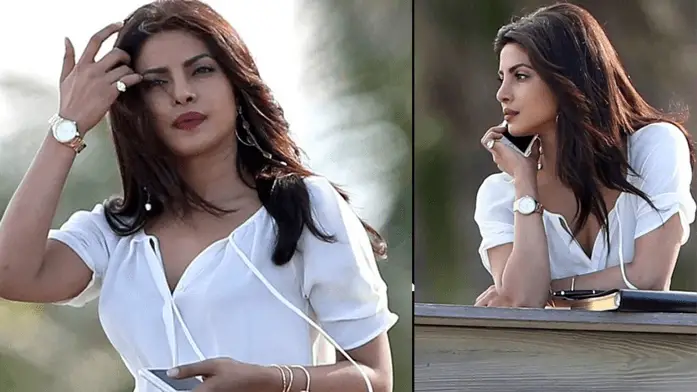 8. ' Quantico Click to look into! >> Read More... '
This may sound blunt, but Quantico is the only reason why Priyanka Chopra has achieved this amount of recognition in Hollywood. We're sure she's grateful for it.
9. The Rock
After the President, The Rock ( Dwayne Johnson Born on 2nd May 1972 in California, Dwayne Johnson >> Read More... ) is the next best black man in our books. And Priyanka got to click a picture with him. Jealous much?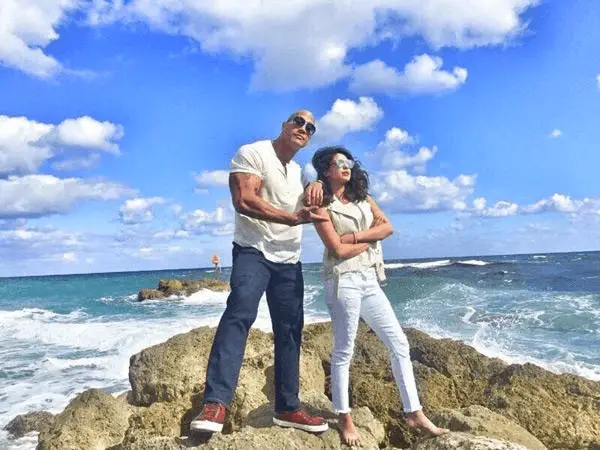 10. This photo
A photo with the Obama's, should we say more?