The Bollywood industry has always been on top of the best movies, songs, or the leading actors. Many actors became famous because of it, and also many of the actors lost their big Titles because of revenge. Here are some Powerful enemies of Shah Rukh Khan Shah Rukh Khan or also known as SRK is a prominent >> Read More... in Bollywood.
Aamir Khan Aamir Khan or Mohammed Aamir Hussain Khan is Bolly >> Read More...
Aamir Khan is one of the prominent personalities of the Bollywood industry. He has done many super hit films. As there were many Khans in the industry, we knew they were not on good terms. Aamir Khan named his dog after Shah Rukh Khan's name, and afterward when things got uglier, he called it a joke. Shah Rukh Khan also named his dog Aamir Khan. Later, he said that the dog did not want to get that name.
Ajay Devgan Ajay Devgn is an Indian film actor. He is perhaps >> Read More...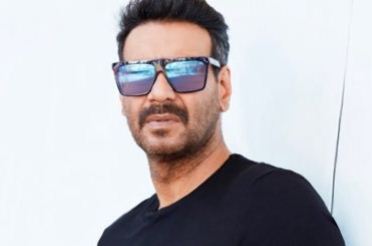 ...
Ajay Devgan had a lot of success during his early days. As he was smart, dashing, and talented, he was always chosen for most films. His wife is none other than Kajol. They acted together and fell in love and decided to marry each other. Kajol is a famous actor and she has worked with many of the superstars. One of them is Shah Rukh Khan and this is the reason for Devgn not liking Shah Rukh Khan. Things got uglier when Jab Tak Hai Jaan and Son Of Sardar clashed at the box office.
Priyanka Chopra Born on 18 July 1982, Priyanka Chopra is an establ >> Read More...
...
The Miss World, Priyanka Chopra is now an International actress. She is not only an actress, but she has also sung some super hit songs. Priyanka Chopra was a good friend of Shah Rukh Khan. A rumor spread that they had an affair, which created many problems in their personal and social life. Shah Rukh Khan's wife also tried to boycott Priyanka Chopra from Bollywood and after this, they never spoke to each other.
Shirish Kunder Shirish Kunder is an Indian Film producer, directo >> Read More...
...
Shirish Kunder is the husband of Farah Khan Farah Khan is an Indian film actress, producer, di >> Read More... . Shah Rukh Khan was a good friend of him. This never-ending bond ended with no seconds when Shah Rukh Khan Slapped Sirish on his face while having a party together. This incident ended the friendship between Sirish and Shah Rukh Khan and between Farah and Shah Rukh Khan.
...
Salman Khan Salman Khan is a very famous Indian actor and a pr >> Read More...
...
Salman Khan and Shah Rukh Khan have done some films together. One of them was Karan Arjun Click to look into! >> Read More... , which was a super hit. However, we know that they have solved things between them, but these stars were enemies for a long time. At Katrina's birthday Party, SRK made fun of Salman's ex-girlfriend Aishwarya Rai Bachchan Aishwarya Rai Bachchan is a popular Indian actress >> Read More... , making Salman Khan angry.
Sunil Gavaskar Sunil Gavaskar is a famous Indian cricketer who do >> Read More...
...
Sunil Gavaskar is a notable Indian Cricketer. Sunil Gavaskar had a dirty war with Kolkata Knight Riders, owned by Shah Rukh Khan. Gavaskar also commented about KKR and the coach and this broke their relationship.
Amitabh Bachchan is one of the respected actors in the Bollywood industry. Shah Rukh Khan and BigB were friends before, but now there is a cold fight between them. They became enemies when SRK started following Big B's path, like KBC, which was also hosted by SRK, a remake of Don, which didn't go well.
Hrithik Roshan Hrithik Roshan with his unimaginable dance moves i >> Read More...
Hrithik Roshan is one of the Handsome actors in the world. He has done many successful movies. He is an amazing dancer too. Hrithik Roshan's family had a good connection with Shah Rukh Khan's family. But things got worse when the movie Raees and Kabil released on the same day.
Arjun Rampal Amit Rampal is an Indian Actor, Host, Producer and >> Read More...
Arjun Rampal was the best friend of Shah Rukh Khan. They shared a good bond. But when Shahrukh Khan cut down some of the scenes of Rampal in his movie Ra-One, there started trouble in their friendship. After the movie bombed at the box office, Shah Rukh Khan said that they could have replaced Rampal with a better actor and Arjun didn't like it anyway, and their bond broke.
Abhijeet Bhattacharya Abhijeet was born in Kanpur and belongs to a Benga >> Read More...
Abhijeet Bhattacharya is one of the famous singers of Bollywood. He blasted Shah Rukh Khan in one of the interviews saying that Shah Rukh Khan never gave him credit for singing in his movie Mai Hoon Na and Om Shanti Om Click to look into! >> Read More... .