We are always fond of the actors' lives. Sometimes we are inspired by them for their good doings. The actors have some demands when they fulfill the needs of directors. Here are some Bollywood actor's shocking demands.
SHAH RUKH KHAN
...
Shah Rukh Khan Shah Rukh Khan or also known as SRK is a prominent >> Read More... has done Blockbuster movies. The whole world has infinite love for him. He had a very struggling life before entering Bollywood. Now, he is termed as The King Khan of Bollywood. He has few demands like no kissing policy in his movies, but he broke this rule when requested him.
SALMAN KHAN
...
Salman Khan Salman Khan is a very famous Indian actor and a pr >> Read More... is one of the actors known for his controversy, yet he is the superstar of Bollywood. He started working in Bollywood from an early age. He got famous in the 90s; he did back to back films. He demanded no kissing policy and also a well-equipped gym during his shoots.
AKSHAY KUMAR
...
did many films during his early ages. All loved him and he did films with many superstars. He married Twinkle Khanna Twinkle Khanna made herdebut in Indian film indust >> Read More... . After having a family, he demanded that he never works on Sundays and demanded to shoot early morning instead of late at night.
AAMIR KHAN
...
Aamir Khan Aamir Khan or Mohammed Aamir Hussain Khan is Bolly >> Read More... did many hit films. Being an average height, he demanded that there should be no lower angle shoot because it might make him look shorter and the latest demand is that in the movie Thugs Of Hindustan, he demanded 70% of the profit.
...
HRITHIK ROSHAN
...
Hrithik Roshan Hrithik Roshan with his unimaginable dance moves i >> Read More... is one of the fittest actors in the whole Bollywood industry. He is an amazing actor and also a flawless dancer. He never goes outdoor on shoots without his chef. He also demands the producer to book the best gym during his shoots.
RANBIR KAPOOR
...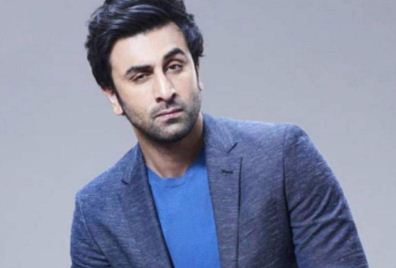 Ranbir Kapoor Ranbir Kapoor is a noted Indian film actor. He was >> Read More... belongs to the biggest filmy family background. Most of his family members have made an amazing career in the Bollywood industry. They were famous during their times, and to continue their legacy, even Ranbir Kapoor has few demands. One of those is re-shooting the scenes when he is not satisfied with it.
RANVEER SINGH
Ranveer Singh Ranveer Singh Bhavnani is an Indian movie actor wh >> Read More... is the powerhouse of the Bollywood industry. He has done quite a lot of blockbuster films and with many superstars. He has a demand for a high cheque after each movie. There was an incident where he did not even drink water on one of his flights because he was not given a standard non-veg food.
AYUSHMANN KHURRANA
Ayushmann Khurrana This Vicky donor worked as radio jockey, Video joc >> Read More... is a fabulous actor, and he has excellent potential for acting. He also sings heart soothing songs. He used to demand two crores for each of his films, but recently he has increased it by 500% now he demands ten crores for each film.
SHAHID KAPOOR
Shahid Kapoor Shahid Kapoor also identifies as the name Shahid K >> Read More... 's acting is never getting older. He is an evergreen actor. His latest movie Kabir Singh got very much amazing reviews. After this movie's success, Shahid Kapoor hiked up his remuneration and now demands Rs 50 crores for each film.
TIGER SHROFF
We all love Tiger Shroff's physique. He dances so well. While shooting for films, he demands fewer media interaction. Once, a media person waited for him for an hour, but he did not show up.