Movies play a huge role in our life, knowingly or unknowingly it does affect our psychology. So whenever you are feeling low, just watch a bunch of these inspirational films, and you will feel strong and confident.
" Queen Click to look into! >> Read More... "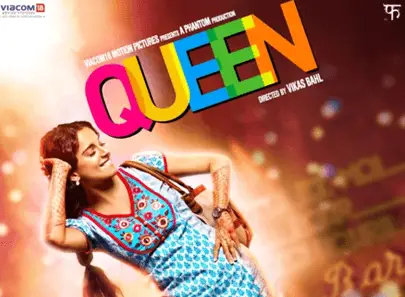 This Bollywood flick is a great inspiration for girls as well as boys. It teaches us to live our life to the fullest, even though there is no one by your side. It teaches us to face your fears and be confident about yourself because there is no one like you. If you love yourself, then the world will love you for who you are. This movie puts forth an important point to just be the queen or king of your life.
" Yeh Jawaani Hai Deewani Click to look into! >> Read More... "
This movie is a perfect picture for every dreamer. The most inspiring dialogue from this movie teaches us about the madness which a person with lots of dreams has in their mind "Me Urna Chahta Hu, Bhagna Chahta Hu, Girna Chahta Hu Bas Rukna Nahi Chahta". We learned more than just about following our dreams; it also teaches us to live with our loved ones, as one day those people will not be there, and life does not wait for anyone. So make the best use of time and loved ones around you who love you, follow your dreams but never let go of the people who care for you.
" Mary Kom Click to look into! >> Read More... "
Mary Kom is a woman who inspired thousands of women around the world to be vigorous and independent. This movie shows us a lot about the struggles of a girl who has big dreams to follow, which she can achieve if she is determined and unbeatable. The same can applied to us also. The movie also describes that there will be a lot of challenges coming toward us, but we have to face it like a fighter. A woman can do anything, but if she has her loved ones by her side, then she can even conquer the world.
" Saala Khadoos Click to look into! >> Read More... "
Saala Khadoos is an " R Madhavan R Madhavan is a popular film actor in Tamil and Hi >> Read More... " starrer less budget movie which had a great plot, cinematography, and great acting in it. It is an emotionally spectacular cinema which will keep your interested in the story, it depicts the life of two screwed characters, a Boxing coach and a Boxer, and the battle they go through to achieve the respect and dream.
" Fashion Click to look into! >> Read More... "
Fashion is a ' Madhur Bhandarkar Madhur Bhandarkar is an Indian film director, writ >> Read More... ' directed movie which happens to be the first reality-based film was showing the real side of the fashion industry. It is another inspirational movie for a woman who aspires to become powerful and live independent. The motive of this film is to teach us about the different phases of life, the rise, the downfall and then rise again back to where we were. We will meet every kind of people, some will be good while some will be bad, but all of this will teach us something about life, and we have to deal with it.
" Rang De Basanti Click to look into! >> Read More... "
One of the epic movies of all time which can be watched and loved again and again and yet we don't get bored of it. This movie is for the youth who can change the system just by being a bit responsible towards the society, as we are the future of the world. We learned many a lot from this movie, about friendship, love, sacrifice and most importantly about bringing a change in the society through ourselves.
" Hawaizaada Click to look into! >> Read More... "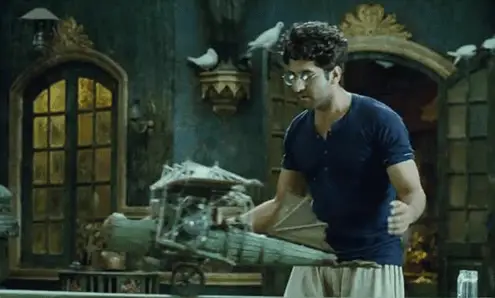 Hawaizada is a movie which reveals the truth behind the world's first helicopter. It depicts the life of a boy with a genius mind with a big dream, which he fulfilled with his hard work and dedication as he believed in himself that he can do it. You cannot miss this movie if you love watching movies with a meaningful script. This movie's script is made based on some real-life events.
" Bhaag Milkha Bhaag Click to look into! >> Read More... "
Bhaag Milkha Bhaag depicts the true story of an athlete named Milkha Singh. The movie will give you Goosebumps as you watch it, because of the Greatest Acting, and Screenplay. It is the story of Milkha Singh who was known for his speed as a runner. Hhe is also known as "The Flying Sikh.". The lead actor Farhan Akhthar did proper justice to the movie, and also the other characters played their roles with great enthusiasm.
" Taare Zameen Par Click to look into! >> Read More... "
Taare Zameen Par is a movie which touched a million hearts. It depicts the story of a boy suffering from dyslexia, who is never understood by the society. He is name is treated as a loser because he cannot fit in into the usual stereotypical society. The movie shows the struggles a boy goes through in his life in a very realistic manner. Later on, a sign of hope comes into his life in the form of his Drawing Teacher (played by Aamir Khan Aamir Khan or Mohammed Aamir Hussain Khan is Bolly >> Read More... ), who understands him and sees his talent which is ignored by others. It is one of the best movies with a motto which tells us to find our ability and be happy with it as nobody is perfect. Everyone is special in their life, so we must appreciate and motivate others who are not being able to find themselves.
"Zindagi Na Milegi Dobara"
Last but not the least, a list of inspirational movies is incomplete without this wonderful movie. It has inspired millions of youths to follow their heart at least once in a lifetime and do what you want to do, without feeling guilty, just let it go. Because we just have one life to live and Zindagi Na Milegi Dobara.