1. VJ Andy
Television personality Andy works as a Radio Jockey for Channel V and spotted in hosting many reality shows. VJ wants people to know him for his worked rather than interfering in his personal life. Media links Andy and his wife name with some other celebrities. There is a rumor that VJ Andy is dating Pankhuri.
2. Pankaj Sharma ( Bobby Darling)
Pankaj popularly known as Bobby Darling reveals about her personal life controversy. In an interview, she spoke about her post wedding life to the famous newspaper 'Times Of India.' Bobby is committed to Ramneek Sharma, who is a businessman and tied a knot in February. Bobby is delighted with the decision and says that she would love to act in a movie instead of reality shows.
3. Karan Johar
First time Karan spoke openly about his sexual life where he got bombarded every single time regarding his sexuality. He says that he is proud to be a gay and cannot use those three words as the country like India doesn't accept the transgender; if Karan would scream out loud about it, he would be put in jail.
Fashion Designer Manish Malhotra is a uncommunicative person who barely talks about his personal life. It is a secret for his fans about his relationship, but it's a rumor that he is a gay, and neither Malhotra spoke about it officially.
5. Rohit Verma
When Court claimed that homosexuality is a crime, Rohit Verma, and gay community were upset. Rohit says in his fashion show that, it's an individual right to live their lives to the fullest as it is a free nation, but there is a restriction by the court which makes single feel left alone.
6. Manish Arora
Fashion Designer Manish Arora who has found success in India as well as in abroad. In an interview, he admitted about his gender. Manished explained that some people are open to homosexuality and others may not and he is happy to declare himself a gay.
7. Rohit Bal
Designer Rohit has been dating Lalit Tehlan, who wanted to screen on gay lovers. Later, both of them were separated, and Tehlan got married to a woman. Rohit is proud to be gay and doesn't deny to talk about sexual orientation.
8. Vikram Seth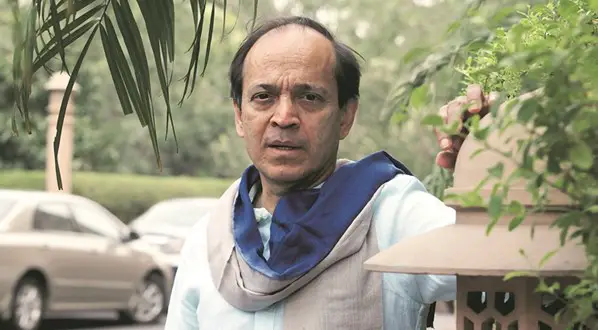 Chief Editor Vikram Seth is a proud mother who has married a sixty years old, Premo. Vikram has three children and happily living together. The duo has taught their same value as every parent give to the child, but the Court finds a crime to marry the same homogeneous person and Vikram choose to speak up instead of keeping quiet.
Big Boss 6 contestant Imam Siddique declared that he is a gay in the reality show which was a huge publicity. After the show he got a role to play as a gay in the film which stereotype and so Imam denied the offer.
Manvendra come from a royal who announced in public, that he was a gay in 2002. Before declaring it, he married a women and got separated very soon. He visited Oprah Winfrey show, where he spoke about his difficult life phase, he had gone through in public and family lives.