Bollywood is witnessing a great rise in the number of actresses who have a treasure of talent in them. They are ready to work hard for establishing themselves, and these divas are paving their ways in the industry. There are now movies that have just the female lead, and the movies are a huge hit. This shows that these actresses are no less than male actors. Even if they earn Crore per movie, some actresses prefer to stay in rental homes as it is a good way of investment, and to have a stable life.
1. Katrina Kaif
This British model who is ruling the industry has chosen to stay in the rental home. Earlier in 2014, she, and her then-boyfriend Ranbir Kapoor together shifted in Silver Sand Apartment on Carter Road, but soon in 2016, they two parted ways, and now the lady chooses to live alone in an apartment in Bandra.
This true Indian beauty has recently bought herself a flat in BeauMonde Towers at Prabhadevi which cost her 16 Crore. Earlier, she used to live in a rental apartment in the Pali Hills.
3. Huma Qureshi
This huge source of talent is very less appreciated for the acting skills she possesses. The lady earns a good amount of money from her movies but she shares the flat with her brother, and they both are tenants in Andheri.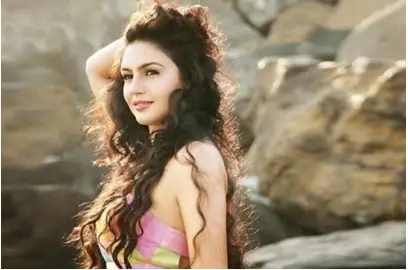 The lady who is a popular face in Bollywood, and has no limit for money likes to live in her rental house. She has a flat in Bandra, and has made it her home for two years, and has no plans of leaving it in the near future.
The bold diva who gained fame from gangster lives with her parents in Andheri. In 2014, she moved to a 4 BHK apartment in Khar.
This hot lady in Bollywood also lives in rental in a flat in Bandra. She got fame from the Kick song 'Yaar Na Mile,' and also the movie 'Rockstar.'
7. Ileana D'cruz
The lady who won hearts after the movie 'Barfi' lives in a rented apartment in Andheri. She has been living in it since she came to Mumbai.
The royal lady from Hyderabad, who has made her debut from 'Delhi 6' have been living in a rental house in Andheri. According to her, she has not yet found her dream home.
This sensuous actresses who has gained fame from 'Hazaaron Khwaishein Aisi' had been living on rent since 2010. This year, according to some news, she bought a new home, and just shifted in Andheri.
10. Parineeti Chopra
This hotness has made her space in our hearts from various movies, starting from 'Ladies Vs. Rickey Bahl.' This new to industry baby used to live in the rental apartment in Suburban Mumbai, but after a few hits, and money flowing in, she bought a flat worth 22 Crore in Quantum Tower.