The Gujarati film industry, sometimes referred to as Gollywood or Dhollywood, was founded in 1932 and has since produced over a thousand movies. Gujarat has created some high-quality content over the past century; however, we may not give the state's film industry as much credit as it deserves. Gujarat has many fascinating stories to convey through its films because it is home to some incredibly outstanding novelists and playwrights.
1. Reva
Chetan Dhanani Chetan Dhanani is a prominent director and Actor i >> Read More... made a good debut, choosing to start with an unconventional film. He gives a powerful performance while taking on the part of Karan. Chetan's acting and assurance are worth watching, with the exception of one little flaw: a faint Gujarati accent in some of his English language.
2. Chal Jeevi Laiye
As a fan of Bollywood, I believe the film has a strong Rajkumar Hirani Rajkumar Hirani is one of the ace director, screen >> Read More... vibe, and the playful interaction between the parent and child makes me think of Piku and 102 Not Out in a nice manner. The movie has a distinct Hindi cinema flavour, which makes it much simpler for the average Indian audience to enjoy and relate to. Additionally, the plot itself is pretty original.
3. The Good Road
, a first-time filmmaker, gained the majority of his filmmaking experience working on commercials, but this lacks the typical TV shine and quick pacing. Three connected stories are set in the rural hinterlands and interminable highways of Kutch, a distant area of Gujarat, and are presented without sensationalism and mainly without music, all of which build to an unexpectedly life-affirming climax.
...
4. Kevi Rite Jaish
A simple boy who plays cricket on Ahmedabad's streets and aspires to move to America to start a hotel business to fulfil a family dream is the subject of the movie. The protagonist of the tale is Harish Bachubhai Patel, whose application for a visa is turned down because he is Gujju. The plot centres on Harish's and his father's efforts to send their son to another country by any means necessary.
...
5. Chhello Divas
The narrative of eight friends who are in the final weeks of their college careers is told in the urban Gujarati comedy Chhello Divas. It emphasises the character's unwittingly constructed love, romance, friendship, and true college life. Both the writer and the director of the Gujarati film Chhello Divas are Krishnadev Yagnik Krishnadev Yagnik is one of the most skilled India >> Read More... .
...
6. Gujjubhai The Great
Sidhharth Randeria and Jimit Trivedi Jimit Trivedi is an Indian Actor. He works predomi >> Read More... are largely responsible for the acting in the film. Except for a brief appearance by Dharmesh Vyas Dharmesh Vyas is a highly talented and gifted acto >> Read More... at the conclusion, the film doesn't have any other notable actors. A movie is a piece of cake for Siddharth Randeria because his plays have already demonstrated his abilities. Jimit Trivedi, well known for his role in Bhool Bhulaiyaa, is Siddharth Randeria's ace in the hole. He dazzles with his comedic timing, accent, and delivery of dialogue.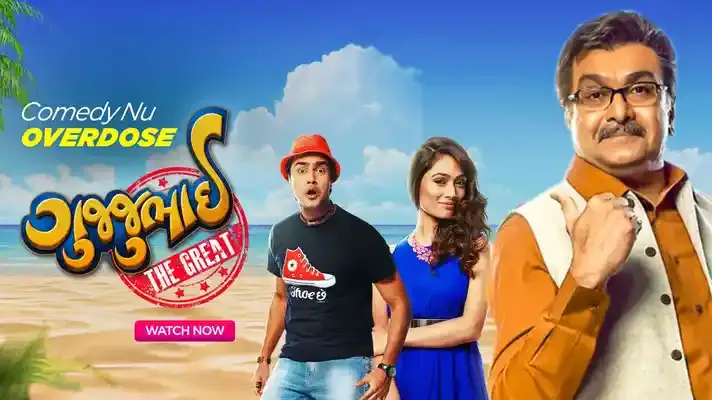 ...
7. Dhunki
Dhunki, a genuinely urban movie, highlights the difficulties we face in both our personal and professional life every day. the persistent conflicts that plague the average individual, who is torn between interests and goals, plans and preparations, and the surprises that life is never short of. What makes Dhunki a success is how effortlessly you can relate to the people and their hardships.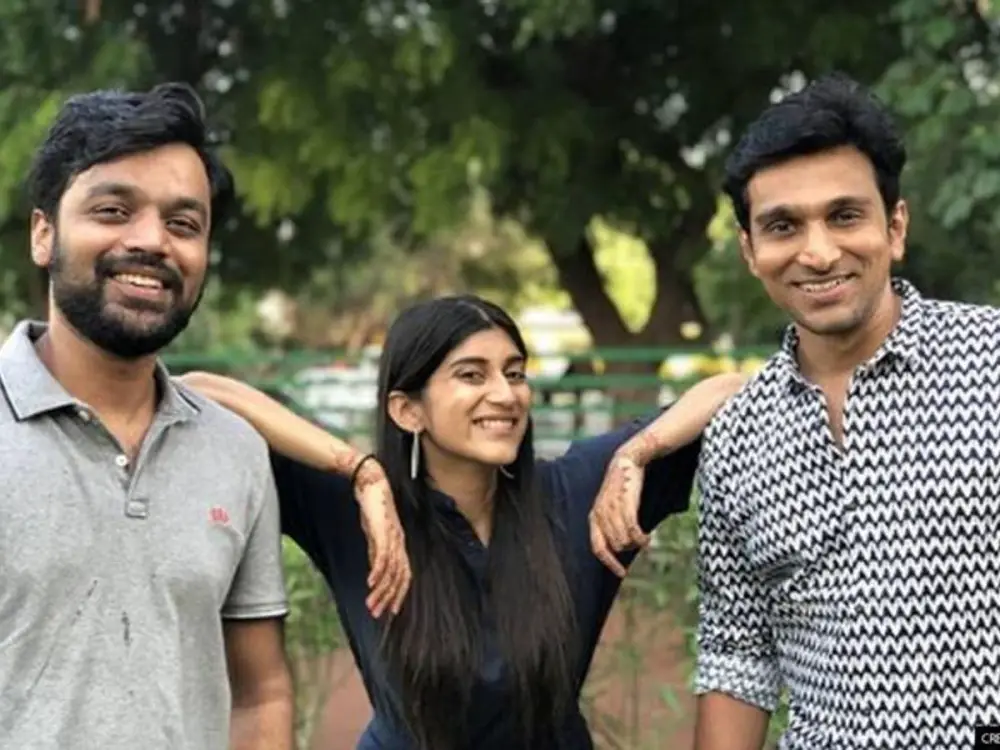 ...
8. Gujarat 11
Gujarat 11 is the first sports movie in the Gujarati language. It draws inspiration from the 2007 hockey movie Chak De! India and combines it with the 2014 female cop action-thriller Mardaani. Football is the focus, not hockey, and the cop-turned-squad coach's is certainly not the Gujarat 11. Instead, a team made up of young boys selected from juvenile delinquent homes is meant to be successful.
...
9. Dhummas
The movie largely consists of a 20-minute chat between two ladies, one of whose life is about to end and the other of whose life has just entered a new phase. Mrinalini is the recently wed grand-in-law of an elderly woman who is said to have lost her memory.
10. Thai Jashe
Nirav Barot Nirav Barot was born on April 3rd, 1994 and is a G >> Read More... did an incredible job directing this film. The movie's casting couldn't have been better! Everyone did a fantastic job, including Manoj Joshi Manoj Joshi is an Indian television, theatre and f >> Read More... , Malhar Thakkar, Monal Gajjar Monal Gajjar never dreamt of becoming an actress. >> Read More... , Kumkum Das Kumkum Das is an Indian actress. Her work is predo >> Read More... , and Hemang Dave Hemang Dave is an Indian actor, popularly known fo >> Read More... in a supporting part. Malhar Thakkar performed in the opposite character to that of his last film, Chhello Divas.