The Gujarati film industry is flourishing thanks to a new generation of filmmakers and storylines that focus on Gujarat's contemporary lifestyle. Gujarati cinema is quickly developing into one of India's most important regional cinema hubs. The 2019 film Hellaro took home the 66th National Film Award for Best Feature. Additionally, Hellaro was shown at the 50th International Film Festival of India (IFFI). inside Indian Panorama.
1. Hellaro
The beautifully shot and expertly constructed movie celebrates Gujarat's vibrant colours and culture while simultaneously challenging sexism. Gorgeous earth tones, sumptuous attire reminiscent of Gurjari, hypnotically choreographed views of women travelling a distance to get water, and the positioning of their matkas in one corner of the frame as their garba fills the remainder of the frame are just a few of the striking visual elements.
2. Wrong Side Raju
The Gujarati movie is about an accident that happens on a highway one night and results in the deaths of two individuals and the injury of one. Tanmay (Kavi Shastri), Shah's spoiled, recently returned from abroad son, is first the main suspect. Raju, whose scooter was inexplicably discovered near the crime scene with scotch bottles and all, gets arrested on suspicion of selling illegal alcohol.

3. Shubh Aarambh
Shubh Aarambh is a sweet story about finding lost love. The movie, which is set in contemporary Ahmedabad, follows the stories of two opposing couples from two distinct generations. The younger pair is thrilled to be in love, while the older couple is having problems with being in love. Shubh Aarambh is an example of a film that simply forces you to "like" it despite your initial reservations.
4. Karsandas Pay And Use
One of the Gujarati films with a very nasty and tough vocabulary is Karsandas Pay and Use. It is a pretty excellent movie since it depicts contemporary realities and is entirely grounded in reality. If you watch the hero's performance, which is unexpectedly excellent in this role and just like how he feels the movie character, you'll agree that his acting is excellent.
5. Bhavni Bhavai
As this movie was made as a tribute to Bertolt Brecht, Ketan Mehta's choice of style, approach, and audience participation is to be expected. The cartoonishness of its characters—exemplified particularly nicely by Naseer­uddin Shah as a petty tyrant—is also much in accord because the second tribute was to Rene Goscinny.
6. Ventilator
This film, which was adapted from the same-titled Marathi film that won the 2016 National Award, is just as creatively strong as the Marathi original. You may be sure that the film's essence is in good hands because Rajesh Mapuskar is contributing as the creative director (and even makes a cameo). The movie is well handled in terms of production.
7. Gujjubhai the Great
The best Gujarati comedy film ever is this one. The story's plot centres on a father and son from Gujarat who accidentally end up in Pakistan, where Pakistan is preparing to assassinate our prime leader as they attempt to shield him. Since one of our secret agents has also enlisted in Pakistan, it is amusing to see how the father and son are able to defend the prime minister.
8. Luv Ni Love Storys
A wonderful family drama with a strong emphasis on the various shades of love, Durgesh Tanna's multi-starrer is a visual treat. Comparing his subsequent films to his debut one, Durgesh has improved as a director. This movie is a visual delight in terms of the sceneries, settings, and cinematography.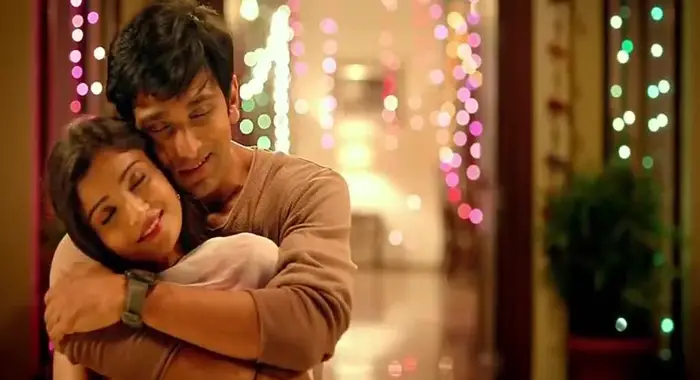 9. Sharato Lagu
This family drama by Neeraj Joshi, whose prior film Cash on Delivery failed to impress critics and moviegoers, picks up the pieces. Along with outstanding music by Parth Bharat Thakkar, the movie is elevated by strong direction, sharp editing, and lovely locations. Songs like "Pankhi Re" and "Mann Melo" linger in your mind long after the movie has ended.
10. Golkeri
The film is a legitimate remake of the popular Marathi film Muramba from 2017. (Starring Amey Wagh and Mithila Palkar as leads). Although the basic plot remains the same, it is handled differently with the local audience in mind. Veteran actors like Vandana Pathak and Sachin Khedekar make their D-Town debuts in the film as well.