Forbes released their annual list of the highest-paid actors and actresses of 2015. " Iron Man Click to look into! >> Read More... " star . tops the list in a row since three years as highest paid actor while "Hunger Games" star tops the actress highest paid list. Some celebs stepped down from their last year position, and some of them climbed upwards leaving back some famous celebs in a shock. Here is a list of the Top Ten Top Ten is a Hindi language TV show that aired on >> Read More... actors and actresses of 2015.
1. "Robert Downey Jr" - $80Million

Robert Downey Jr., a veteran actor of Hollywood, has held on to the No.1 spot for the third time in a row. Having worked in Iron Man and Avengers he made an estimated $80 million earning by leaving behind his fellow actors such as
...
2. "Jennifer Lawrence" - $52 Million

Jennifer Lawrence is the highest female paid actress in the world. This 25 year old ' Hunger Games' star made an estimated $52 million earnings in a year leaving behind Scarlet Johansson, Jennifer Aniston She became a household name in 1994 as she appeare >> Read More... , Melissa McCarthy Melissa McCarthy is an eminent actress, writer, pr >> Read More... , etc. She topped the Annual Forbes List of highest paid actress in Hollywood.
3.    "Jackie Chan" -  $50Million
...

Jackie Chan has climbed to the second position in the Forbes List of highest paid male actor in Hollywood. He made earnings of $50million. Jackie Chan is a name to reckon with in Chinese culture.  He is also a multi-talented celebrity whose success is not only limited to the Chinese Film Industry but also in the whole world. 
4. "Vin Diesel" - $47 Million
...

Vin Diesel holds the third position on the Forbes list, thanks to his roles in the action-packed movie Fast and Furious-7 as Dominic Toretto and The Last Witch Hunter as Kaldur an immortal warrior. These movies helped Vin Diesel to get a stepping stone to success.
5. Bradley Cooper Born as Bradley Charles Cooper on 5th January 1975 >> Read More... - $41.5 Million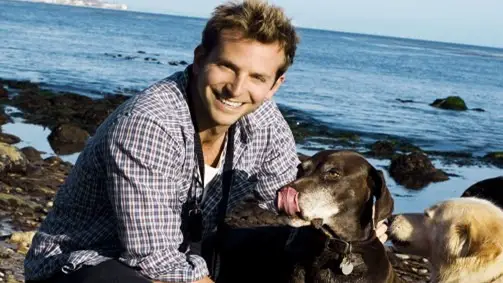 ...
Bradley Cooper stepped to the fourth position. Surprisingly he managed to get into this position, thanks to his box office success like American Sniper Click to look into! >> Read More... and The Hangover Series that helped him in filling his pockets. He has estimated earnings of $41.5 million.
6. Adam Sandler Humour is the thing that emphasizes the character >> Read More... - $41 Million
...

Adam Sandler climbed to the top fifth position of highest paid actors saga. Surprisingly after a rapid drop in his box office movies like Pixels, he managed to clinch this position. He earned an estimated amount of $41 Million.
7. - $40 Million

With only one movie in his bag named Mission Impossible: Rogue Nation, he clinched the sixth position with an estimated paycheque of $ 40 Million. This completely shows that the mission is still possible with his world wide fans supporting him for his success.
...
8. - $35 Million

Scarlett Johannson bagged the second position on the highest paid list of Hollywood actresses which is led by Jennifer Lawrence. The movie Avengers: Age of Ultron led to her success and landed her to this position, and she earned an estimated amount of $35 Million from her movie.
 
9. Mark Wahlberg One of the multi-awarded youngest and finest star; >> Read More... - $32 Million
...

Mark Wahlberg ranked in the seventh position as highest paid actors of Hollywood. His fortune and good luck led him to score a whopping paycheque of $32 Million to his bank account. His films included- TED, Transformers: Age of Extinction and a movie from his production company Entourage.
 
10. Dwayne Johnson Born on 2nd May 1972 in California, Dwayne Johnson >> Read More... - $31.5 Million
Dwayne 'The Rock' Johnson dropped down from his last year position and landed to eight position. His films included Fast and Furious-7, San Andreas Click to look into! >> Read More... , which led him to get his paycheque of $31.5 Million. He managed to make it to top ten highest paid actors in Hollywood.