The things which make the movie gross more is the interest of the public and the amount of piece of art like action, romance, suspense, thrill, and excitement. Therefore, it is crucial to comprehend and create movies in a way that would increase their popularity and assist them in generating a sizable sum of money. So, here we have a list of well-known films that have made a sizable amount of money in 2021.
1. Spider-Man: No Way Home
This movie has the legendary mixture of 3 spider-man specifical from 3 different times: Tom Holland Tom Holland is an English dancer and actor. He was >> Read More... , Andrew Garfield Andrew Russell Garfield is a British-American acto >> Read More... , Tobey Maguire Tobey Maguire is an American film producer and act >> Read More... with actress Zendaya. This movie is the all-time best climax of all the spider-man movies, earning 812,393,477 dollars in domestic class and 1,097,000,000 dollars worldwide.
...
2. No Time To Die
The movie is from the legendary series of James Bond movies by the lead actor Daniel Craig Daniel Wroughton Craig, born on 2nd March 1968, is >> Read More... as James Bond, Léa Seydoux as Madeleine Swann, Naomie Harris Naomie Harris is a very talented British origin ac >> Read More... as Miss Moneypenny, Ana de Armas as Paloma, Lashana Lynch as Nomi, Ben Whishaw Ben Whishaw is a versatile English actor. He was b >> Read More... as Q, Rami Malek as Lyutsifer Safin. The total gross income it has earned in the domestic market was 160,891,007 dollars, whereas, at the worldwide box office, it has made more than 600 million dollars.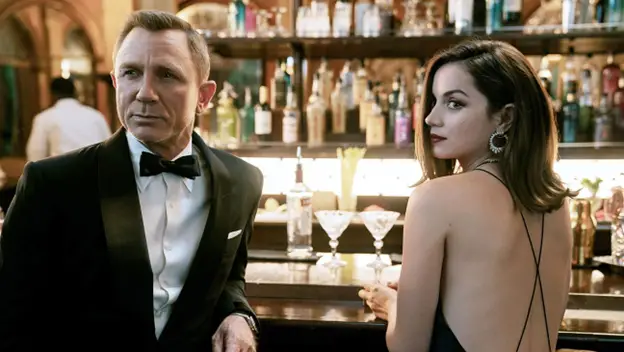 3. Godzilla Vs. Kong
This movie is based on the idealization and collaboration of two films, Godzilla and King Kong King Kong is an Indian film Actor and comedian ass >> Read More... . The artists are Millie Bobby Brown Millie Bobby Brown is an actress and producer know >> Read More... as Madison Russell, Julian Dennison as Josh Valentine, Rebecca Hall Rebecca is the daughter of Peter Hall, who was a d >> Read More... as Dr. Ilene Andrews, Kaylee Hottle as Jia, Brian Tyree Henry as Bernie Hayes, and Alexander Skarsgård as Dr. Nathan Lind. The total gross this movie made was 468,064,628 dollars.
...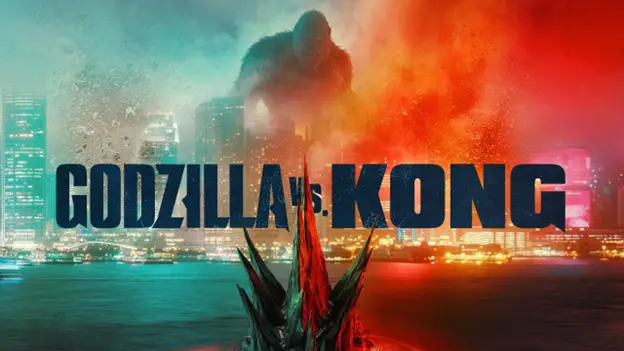 4. Chang Jin Hu
This movie is from China and is known as "The Battle at Lake Changjin" in English. It showcases their war in front of Lake Changjin. The co-director and co-producer of the film are Chen Kaige, Dante Lam, and Tsui Hark. The lead cast is Wu Jing as Wu Qianli, Zhu Yawen as Mei Sheng, Elvis Han as Ping He, Kevin Lee as Colonel Allan MacLean, and Jackson Yee as Wu Wanli. The total gross of this movie worldwide is 911,666,236         dollars.
...
5. Venom: Let There Be Carnage
This movie is from the series of Venom movies and does showcase Tom hardy as Venom and another lead actor Tom Holland as Spiderman. This movie's budget was 110 million dollars, but it has earned 506 million worldwide.
...
6. Hi, Mom
Hi, mom is a movie from China in the genre of comedy and drama. It shows a mother's love and cares for her whole family, no matter what comes between her. Jia Xiaoling and Xiaofei Zhang play the lead role in the movie as Li Huanying. The total gross made by the film in 2021 itself was 822 million dollars worldwide.
...
This movie is casted by four top actors from China along with other two lead actress named Cheng Xiao as Lu Jingjing, Chen Zheyuan as Noda Koji, Tony Jaa Tony Jaa is the international name of Japanom Yeer >> Read More... as Jack Jaa, Liu Haoran as Qin Feng, Masami Nagasawa as Kobayashi Anna, Wang Baoqiang as Tang Ren. The total gross made by this movie worldwide was 686 million dollars.
...
Ryan Reynolds He is one of the dashing debonair of Hollywood. He >> Read More... does the lead cast in the movie as Guy, Jodie Comer Jodie Comer is an English actress who was born on >> Read More... as Molotov Girl, Taika Waititi Director Taika Waititi is one of the finest film d >> Read More... as Antwan, Dwayne Johnson Born on 2nd May 1972 in California, Dwayne Johnson >> Read More... as Bank Robber, and Joe Keery as Keys. The total gross made by the movie is 331 million dollars.
...
9. Sing 2
Sing 2 is a cartoon movie by Illusion company. And showcase the sing hub of animals present. Even though the genre is from a child's perspective, the movie's vision has already won many hearts. And the gross it made is  403 million dollars.
10. Eternals
Eternals is a movie from the avengers series, with a story of people with different powers protecting the earth. This movie earned more at the international than domestic box office. And the total gross it made was 402 million dollars till now.