Songs are a great thing to enjoy in any environment with anyone till it lasts. And it most possibly lasts for a considerable amount of time in an album under the same domain, making us feel its greatness and amazement every time we are here. So below mentioned are the Top 10 World famous Albums of the year 2021.
1. Sour
Sour is an album made by Olivia Rodrigo, an American actress and singer. She made it as her debut studio album and released it in May 2021. The list song is deja vu, driver's license, hope ur ok, favorite crime, happier, enough for you, 1 step forward, three steps back, Good 4 U, jealousy, jealousy traitor, brutal.
...
2. Music Of The Spheres
Coldplay's made its ninth studio album, Music of the Spheres was released in October of 2021. It was made with the help of a British rock band. The song listed in this album are Biutyful, Let Somebody Go, My Universe, Coloratura, People of The Pride, Humankind, Higher Power, ❍, ∞, ⦵, *✧, ♡ (these are the symbolic name of the songs). Also, the producer of this album is Max Martin.
3. Changephobia
Changephobia is an album by pop artist Rostam Batmanglij that was released in June of 2021. The genre of the song present in this album is Alternative, Indie, and R&Bl. The list songs are Kinney, To Communicate, Bio18, [interlude], Next Thing, 4Runner, Unfold You, These Kids We Knew, and Changephobia.
...
4. Chemtrails Over The Country Club
The seventh album by the famous American singer-songwriter Lana Del Rey is titled Chemtrails over the Country Club. This album was released in March month of the year 2021. Also, it contains great songs in it like Let Me Love You like a Woman, White Dress, Dark but Just a Game, Yosemite, Not All Who Wander Are Lost, Dance Till We Die, Wild at Heart, For Free, Breaking Up Slowly, Tulsa Jesus Freak, Chemtrails over the Country Club.
...
5. Sling
The second studio album by Canadian-born American singer-songwriter Clairo is titled Sling. This album was released in early July of 2021. Here are the songs in the album by Clairo Bambi, Amoeba, Little Changes, Partridge,  Blouse, Wade, Management, Harbor, Zinnias, Just for Today, Joanie, and Reaper.
...
6. Certified Lover Boy
The sixth infamous studio album by Canadian singer-songwriter Drake "Certified Lover Boy," was released in early September 2012, in association with OVO Sound and Republic Records. The list of songs that are present in the album are Girls Want Girls, Champagne Poetry, In the Bible, N 2 Deep, Way 2 Sexy, Fair Trade, Love All, Papi's Home, Yebba's Heartbreak, TSU, Pipe Down, No Friends in the Industry, Race My Mind, 7 AM on Bridle Path, Knife Talk, The Remorse, Get Along Better, You Only Live Twice, Fountains, Fucking Fans, IMY2.
...
7. Folklore
Tailor Swift American singer-songwriter, has already created seven hit albums till now. And now it is her eighth studio album called Folklore. The songs present in it are the last great American dynasty, mad woman, epiphany, peace, the 1, cardigan, invisible string, illicit affairs, hoax, august, exile, My Tears Ricochet, mirrorball, this is me trying, and seven.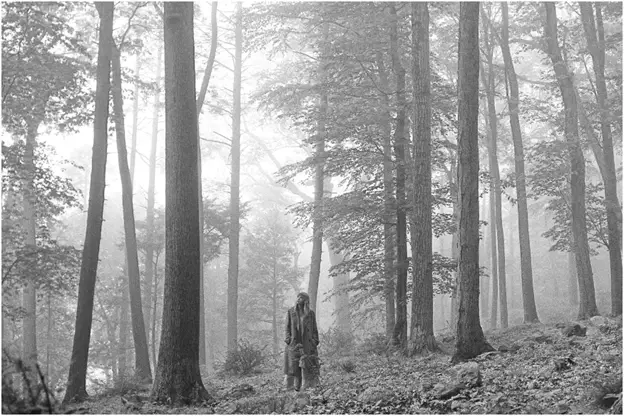 ...
8. Dum And Dummer 2
The great singer Key Glock and Young Dolph made their new album Dum and Dummer 2. They released it in march of 2021. Here is the list of the song in it Penguins, In GLOCK we trust, Cheat Code, What u see is what u get, I'm The Type, Case Closed, I Can Show You, Coordinate, Nintendo, Aspen, Buddy Love, Dummest & the Dummest, Yeeh Yeeh, Somethin' Else, Hashtag, RAIN RAIN,  Sleep With The Roaches, A Goat & A Dolphin, Pot Of Gold, Move Around.
...
9. Planet Her
American singer Doja Cat's newest album is "Planet Her." The songs are Need to Know, Kiss Me More, Love to Dream, Been Like This, Ain't Shit, Alone, Imagine, I Don't Do Drugs, You Right, Options, Get Into It (Yuh), Payday, Naked, Woman.
10. We're All Alone In This Together
Dave, a British rapper, released his second studio album, We're All Alone in This Together. It was released in July 2021. And the songs present in it were Three Rivers, System, Law Of Attraction, Lazarus, Twenty To One, Survivor's Guilt, Both Sides Of A Smile, Heart Attack Click to look into! >> Read More... , Verdansk, Clash, In The Fire, and We're All Alone.