'Money heist' is one of the most famous and highest-grossing shows (drama series) of all time. The show is about a group of people who decide to rob the Royal mint of Spain. The people are led by their supervisor, known as the Professor in the show who is a person with a brilliant mind whose plans, and thought processes never failed to blow our minds. The show is a cinematic masterpiece and leaves us with curiosity. That's why, while we wait for season 5 of 'Money Heist', here are some other gems of Spanish shows which are just as good.
1. The Cook Of Castamar
'The Cook of Castamar'  was released in 2021. The show is set in the 18th century, Madrid. It depicts a love story between a cook, who is agoraphobic, and only feels safe in the kitchen, and a widowed chivalrous gentleman. This Spanish period drama is contained with numerous subplots and twists. If you're looking for a show to binge this weekend, give 'The Cook of Castamar' a try.
...
2. Someone Has To Die
A young man is recalled to Spain from Mexico by his wealthy family after 10 years of his absence as  they have found a suitable woman for him to marry. However, the man having different plans, brings a male ballet dancer with him, which shocks the entire family, and town who are very conservative. The show throws light on the homophobic societal norms. It's a 3 episode miniseries with thought-provoking  performances by the actors with a powerful impact.
...
...
3. Sky Rojo
This drama series depicts three women escaping from a pimp and their men to start a new life in search of freedom. You won't get bored of watching this drama illustration. It consists of outstanding performances in a show with a great ending.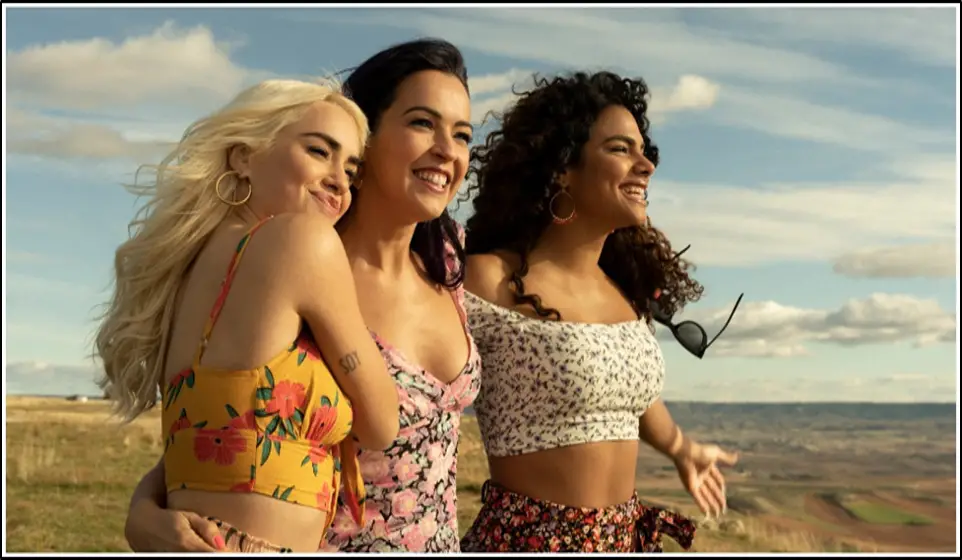 ...
4. High Seas (Alta Mar)
The show takes place on a ship in the 1940s. The story revolves around the life of two sisters who are travelling on the ship. Things start to change when mysterious on-board deaths take place, eventually unveiling  secrets of the sisters who are on the ship.
If you're a person who loves Agatha Christie Agatha Christie is not a stranger to any avid book >> Read More... (Lady Mallowan) and her books, you cannot miss this show!
...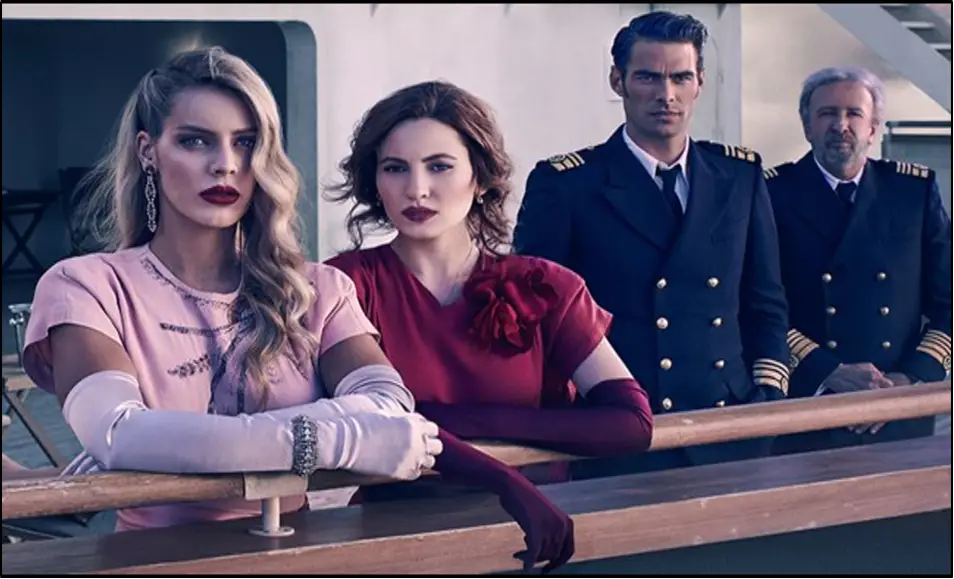 ...
5. White Lines
The show focuses on the life of Zoe Walker who lives a mundane life, but that changes when she begins investigating her brother's disappearance in Ibiza, which changes her life and not in a good way. She slides down a slippery slope which is dangerous, savage and provides her with some painful secrets and information. Consisting of tensions, 'White Lines' is a good show to watch.
...
6. Locked Up (Vis A Vis)
The show starts by telling us about a middle class young woman who is in love with her boss and commits several felonies and tax frauds for him which make her end up in a prison. The series reflects the lives of the prison women and what they need to do in order to survive there.
7. Toy Boy
This is a show about Hugo Beltrán, a young, captivating stripper, who is falsely accused as a murderer and is sent to jail. After coming out of the jail, he works with a lawyer and tries to prove that he was  mistaken by his lover. It is a fast-paced show, with a lot of nasty twists and turns.
8. Élite
This thriller teen show focuses on the contrast between the wealthy and the proletariat. Four international students joined the Elite secondary school where there were clashes between them and the rich classmates which got terrible to such a point that it led to murder.
So, if you're looking for a teen show that has friendship, romance and suspense, 'Élite' would be the right choice for you.
9. Narcos
This is one of the most famous shows, released in the year 2015. The crime thriller throws light on the drug dealings and trade in Colombia led by the drug king Pablo Escobar, who became a billionaire through the production and distribution of cocaine.
 If you're a person who loves watching shows full of crime, politics etc., watch 'Narcos', it won't disappoint you.
10. Green Frontier (Frontera Verde)
This thriller miniseries, released in 2019, is a story of a young detective who travels to the Amazon forest to investigate some unique serial murders with his partner. During their investigations, they realise that there's more intrigue to the jungle than the homicides. The indigenous tribe of the forest has extraordinary secrets and they would go to great lengths to protect them.
This show would keep you on the edge of your seats and is something that you're going to remember for a very long time.