Vampires have always fascinated people from times immemorial. They have always been with us. Vampire stores have significantly changed over the years. Here are the ten most famous and memorable portrayal of vampire characters by famous actors.
1) Christopher Lee Christopher Lee is an English author, actor, and s >> Read More... in ' Dracula Dracula is an American and British horror televisi >> Read More... ' (1958)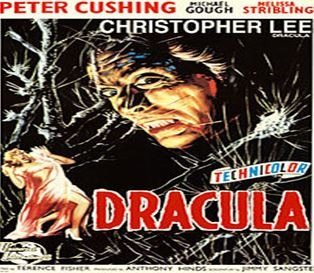 ...
The 1958 British movie Dracula was a directorial of Terence Fisher. The film stars Christopher Lee in the lead role, Peter Cushing Peter Cushing, was an English on-screen character >> Read More... , Michael Gough, and Melissa Stribling. The plot is about a character named Jonathan Harker who takes up a job at Dracula's castle by pretending to be someone else and thus has to face the wrath of the Dracula.
2) Bela Lugosi in 'Dracula' (1931)
...
This 1931 movie was the directorial of Tod Browning and had Bela Lugosi playing the character of Dracula. The movie was an adaptation of a play called Dracula made by the artist Hamilton Deane and John L. Balderston. The movie tells the story of a very old vampire who comes to England and preys on a young girl called Mina.
3) Udo Kier in 'Blade'
...
This 1998 movie was an adaptation of the Marvel Comics superhero Blade. Stephen Dorff and Wesley Snipes Wesley Trent Snipes is a movie actor, Martial Arti >> Read More... played the lead roles. Snipes was Blade, the protector of human beings from the vampires. Stephen Norrington directed the movie and David S. Goyer wrote it.
4) John Amplas in 'Martin'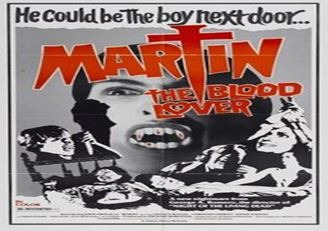 Martin is a 1977 American horror film written and directed by George A. Romero. The movie is about a boy who thinks that he is a vampire and so he ventures to move in with his cousin in a town in Pennsylvania and tries to control his craving for human blood.
5) Klaus Kinski in 'Vampire In Venice'
This is an Italian movie of the horror genre from 1988. It starred Barbara De Rossi, Donald Pleasence Donald Pleasence was an English television, film a >> Read More... , Christopher Plummer This man is one of the living legends of Hollywood >> Read More... and Klaus Kinski. It was directed by Augusto Caminito. The story was about Paris Catalano, a professor who was looking for a well-known vampire called Nosferatu, in the 1786 carnival.
6) in 'Underworld'
This 2003 movie of the horror genre was a directorial of Len Wiseman. The movie revolved around a beautiful warrior called Selene, who got trapped between an on-going war of the werewolves and the vampires. She has to fight for the vampires but she grows to love a human being named Michael, who is being hunted by the werewolves.
7) in 'Interview With A Vampire'
This 1994 horror movie was a directorial venture of Neil Jordan. It is the movie adaption of 'Interview with the Vampire'. Anne Rice was its writer. along with Tom Cruise starred in this movie. The movie is about a vampire who tells his epic life story of love, betrayal, loneliness, and hunger.
8) in 'Edward Scissorhands'
Edward Scissorhands belongs to the genre of dark romantic fantasy. It was directed by Tim Burton Tim Burton was born on August 25th, 1958 at Burban >> Read More... and written by Caroline Thompson. It stars Johnny Depp in the lead role of the character called Edward, who is created by a mad scientist and has scissors instead of hands. He goes to live with a normal family and becomes romantically involved with the daughter named Kim.
9) Sam Whiter in ' Being Human The show ended in the year 2013 and still has the >> Read More... '
It is a TV show broadcast on Syfy in the U.S.A. and Space in Canada. It is a remake of a BBC version. The story revolves around three people in their 20s who are living in the same house and trying to look normal when actually they are a vampire, a ghost and a werewolf.
10) Stephen Moyer in 'True Blood'
True Blood is of the dark fantasy genre. It is a TV show made by Alan Ball. It is adapted from one of the novels by Charlaine Harris named The Southern Vampire Mysteries. The plot revolves around how the vampires and humans exist together in the town called Bon Temps, Louisiana.