10. Frank Underwood (House Of Cards) 
Frank Underwood, essayed by Kevin Spacey Kevin Spacey is a film writer, producer and direct >> Read More... , in the House of Cards is hands down one of the worst characters on television. He is the protagonist on the show and a scheming politician who does some of the evilest and underhanded things imaginable just to get to the top of the power hierarchy.

9. James Moriarty (Sherlock)
...
Professor James Moriarty, the criminal mastermind from Sherlock was a baddie. Played by Andrew Scott Andrew Scott is an Irish stage actor, television a >> Read More... , Moriarty was absolutely brilliant. He could have killed both Sherlock and Dr. Watson on various occasions, but he didn't because it was too much fun for him.He was characterized as a very cunning person.

8. Hannibal Lecter (Hannibal)
...
The character of Hannibal Lecter played by Mads Mikkelsen Mads Mikkelsen is an eminent Danish actor. He was >> Read More... on the show Hannibal needs no introduction when it comes to the biggest baddie. He is a psychiatrist and also a part time cannibalistic serial killer, yeah that's right, a CANNIBALISTIC SERIALKILLER! He works with a special agent, Will Graham, to catch serial killers, and he is a serial killer. The irony is strong, isn't it?
  
7. Olivia Pope (Scandal) 
...
A female lawyer in the list, surprising isn't it? But yeah, that is the demeanour of Olivia Pope played by Kerry Washington Kerry Washington is a Hollywood actress, recognize >> Read More... . She is a former lawyer and now a fixer for the United States President Fitzgerald Grant and helps him to win office. Her delivery is immaculate and often used as a reference while talking about women going way above their powers.
 
6. Dexter Morgan (Dexter)
Another serial killer on the list, but then again who can be worse than a serial killer! Dexter Morgan brilliantly played by Michael C. Halls works as blood spatter analyst for Miami Metro Homicide and also has a part-time hobby which involves killing people and then cutting their bodies and dumping them in the ocean. He follows the famous CODE taught to him by his foster father. 
  
5. Theodore Bagwell (Prison Break)
...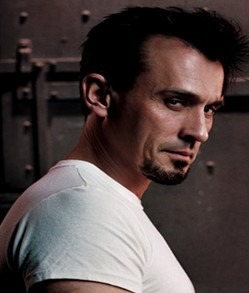 More commonly known as T-Bag, played by Robert Knepper Robert Lyle Knepper was born on 8th July 1959, in >> Read More... , he is easily one of the greatest television villains of all time. He did it all, rapes, murder, robbery, breaking out of prisons, you name it, and T-Bag would have done it. To top it all half of these things were done while his hand was cut by an axe. He was a part of the Fox River Eight, who broke out of prison in the 1st season.
 
4. Walter White (Breaking Bad)
...
This man needs no introduction, does he? Breaking Bad is arguably the greatest show of all time and the chemistry between Walt and Jessie was what made it so awesome. Walter White played by Bryan Cranston Ostentatiously known for his anti-hero role of Wal >> Read More... was a high school Chemistry teacher who was diagnosed with cancer and thereby to provide for his family, he becomes a meth kingpin. A high school teacher turned meth lord; can it get worse than that?
...
3. Omar Little (The Wire)
...
The Wire is one of the most legendary shows of all time and what made it special was Omar Little. Portrayed by Michael K. Williams, Omar used to rob small time street drug dealers in Baltimore. He used to wear his famous long coat under which used to be his shotgun and a bulletproof vest. He had a facial scar which made him scary and was famous for whistling while stalking the streets. People used to empty the streets when they heard him whistling. He took the Barksdale organization down on his own. 
 
2. Harvey Specter (Suits)
Another lawyer, but what can we say, lawyers are pretty bad. Harvey Specter, played by Gabriel Macht An Actor of the American Film Industry, Gabriel Ma >> Read More... , has been aptly described as a person having "Equal Parts Swagger And Smarts". He has earned the ire of many people due to his exhibition of his hard-nosed side many times.
 
1.    Daryl Dixon (The Walking Dead)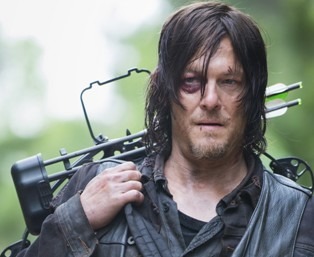 What can be worse than the sight of Daryl killing zombies with his crossbow? Nothing! 
The character of Daryl, essayed by Norman Reedus When talents are portrayed on stage, they give ris >> Read More... is hands down the biggest baddie on television. He rides a cruiser bike, uses a crossbow to kill zombies, blows up tanks using grenades and HE KILLS ZOMBIES!