Along with Assamese cinema, the Assamese music industry is currently expanding. In the industry, there are numerous well-known Assamese playback singers. The top 10 Assamese singers must pique your interest. According to the popularity of their audience, we've ranked the top 10 Assamese singers in this post for the year 2022.
One of the most well-known Indian playback singers to ever come from Assam is Zubeen Garg. He is an actor, director, producer, writer, and philanthropist, in addition to being a music director, composer, lyricist, and music producer. Zubeen Garg predominantly makes contributions to the Assamese, Bengali, and Hindi (Bollywood) music industries. He has performed in numerous different languages, including Tamil, Telugu, Kannada, Malayalam, Marathi, Odia, Bodo, Karbi, Nepali, Bishnupriya Manipuri, Goalparia, and English. Dhols, dotora, guitar, mandolin, keyboard, and other percussion instruments are among the other instruments he performs. The 1992 publication of the Assamese language album Anamika marked Zubeen Garg's debut as a professional musician.
...
2. Angarag Mahanta/ Papon
The Indian playback singer Angarag Mahanta, commonly known as Papon, hails from the state of Assam. In addition to Assamese, he has also performed a large number of songs in other Indian languages, including Bengali, Marathi, Tamil, and Hindi (Bollywood). The Assamese song "Gantu Je Gai Asila" from the album Aamiu Gao Gaan serves as the foundation for Papon's professional music career.
3. Neel Akash
Neel Akash is a well-known actor, singer, and composer of Indian Assamese music. Sanjay Das is his actual name. In "Rap Bihu" songs, he is widely recognised. Neel Akash has appeared in a large number of Assamese music videos. With the release of the album "Bihuwan 2016," Neel Akash launches his professional music career.
...
4.
One of the most well-known female Assamese singers is Tarali Sharma. The Assamese film Akashitorar Kothare, which she performed in, earned her the 2003 National Film Award for Best Female Playback Singer. She is a fantastic director, lyricist, singer, and composer. Her efforts and contributions are primarily made to the Assamese music scene.
...
Popular Indian Assamese musician, songwriter, and performer Achurjya Borpatra has mostly contributed to the Assamese music scene. He sings a number of popular Assamese songs. The most well-known Assamese songs by Achurjya Borpatra include English Baideo, Mini Tor Piche Piche, Moloya Baideo, Hoine Ko, etc. With the Assamese album "Torali 2016," Achurjya Borpatra begins a career as a professional musician.
...
6. Kusum Kailash
Kusum Kailash is well-known among Assamese in India. He is often referred to as an Assamese rap star. Kusum Kailash has performed a number of well-known Assamese songs. He appeared in numerous Assamese music videos as an actor. With the release of "Mini Toi Jakkash Return," Kusum Kailash launches a professional music career.
...
7. Vreegu Kashyap
Another well-known Indian Assamese performer, songwriter, and actor is Vreegu Kashyap. His main contribution has been to the Assamese music scene. After releasing "Autowala Moi," his most well-known music video, Vreegu Kashyap gained more recognition. He performs numerous super-hit, well-known Assamese songs, like Autowala Moi, Moni Nobow, Police Dada, etc. He has been in a lot of Assamese music videos. In 2014, Vreegu Kashyap debuted as a professional musician with the Assamese music video "Sakute Sau Thoi."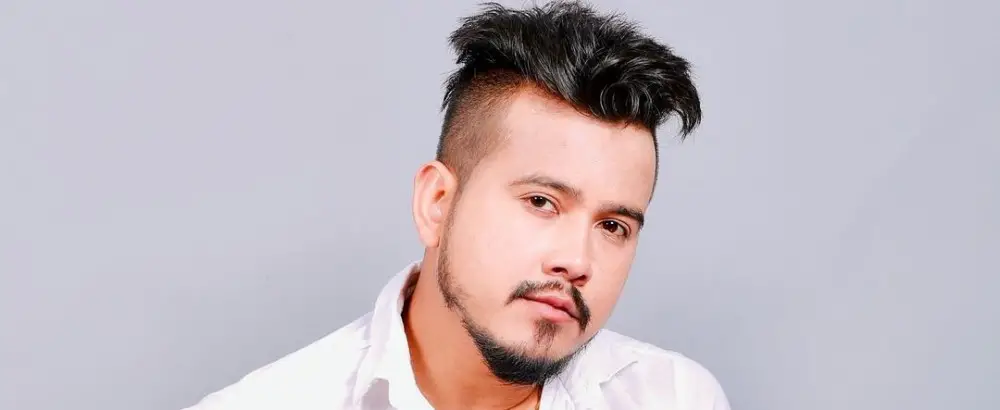 ...
Another popular female Indian Assamese playback singer from Assam, Priyanka Bharali, is another. The Assamese music industry is where she primarily works and contributes. She sang a great number of catchy, popular Assamese songs, such as Taxi Gari, Autowali Moi, Mao Kande, etc.
...
He was an Assamese playback singer, poet, filmmaker, musician, and songwriter. He had performed songs in several different languages, including Assamese, Hindi, Bengali, and English. In 1992, Bhupen Hazarika got the Dada Saheb Phalke Award and the Bharat Ratna, the highest honour in India. In 2001, he received the Padma Bhushan and the Padma Shri awards.
Bornali Kalita is an Assamese playback singer who performs in India. Bornali Kalita has received a Visharad in Hindustani Classical Music from both Sarvabharatiya Sangeet Parishad and Bhatkhande University. She primarily interacted with the Assamese music scene. Due to her beautiful voice, Bornali Kalita is well known. Her best-selling album of music features songs like Maina, Rangdhali, Moromjan and Autography. More than 10,000 songs have been performed by Bornali Kalita to date.