Did you know that some of Tollywood's top performers have post-graduate degrees? We know them for playing a broad range of parts in films or directing movies. Here is the list of Top Ten Post-graduate degree holders in Tollywood.
Sekhar Kammula is a director known for his films like " Anand Click to look into! >> Read More... ," "Godavari," " Happy Days Happy Days is a Telugu-language show on ETV Telegu >> Read More... ," " Leader Click to look into! >> Read More... ," and " Fidaa Click to look into! >> Read More... ," starting his work around three years as an IT engineer. He obtained an engineering bachelor's degree from Chaitanya Bharathi Institute of Technology (CBIT) and a postgraduate degree from the United States. He eventually earned a Master's degree in filmmaking from Howard University to pursue his dream profession in the film business.
...
In his career, Srinivas Avasarala had a variety of positions. He had been an actor, playwright, director, dialogue writer, and TV host. The actor and comedian have a background in mechanical engineering. His mechanical engineering master's degree is from the University of North Dakota. However, while living in Los Angeles, he completed a screenplay degree at the University of California and underwent a year of acting training in New York City. For the television show "Blind Ambition," he also served as an assistant director.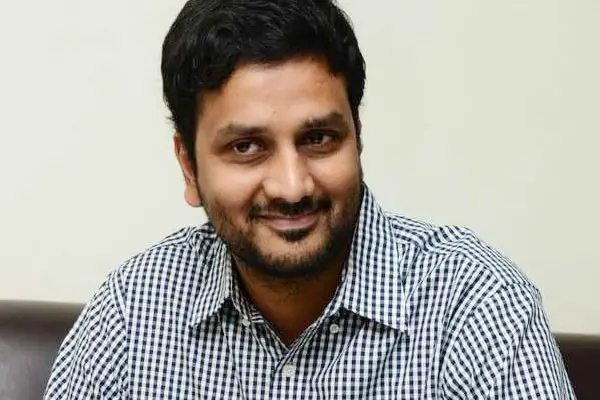 In addition to being a talented performer, Kalyan Ram is also a regarded producer in the business. He is a well-known figure in Tollywood who is well educated and owns several degrees. This actor was raised in Hyderabad and attended St. Paul's School there for his formal education. He studied engineering and earned a master's degree from BITS, Pilani. 
...
This Tollywood actor, well-known for the films Ragada, Mass, and Boss, initially had no intentions of working in the business. Nagarjuna attended school in Hyderabad and received his undergraduate degree from Guindy Engineering College. He went to the United States to get his master's degree in automotive engineering at the University of Michigan. He is a well-known producer and actor in Telugu, and he began his acting career with the successful movie Vikram.
...
5. Venkatesh
The Tollywood hero Venkatesh, who has faced off against several villains in his films, had no intention of following in his father and working in the movie business. He desired to take a different route. He finished his education at Don Bosco V Don Bosco is Tamil film industry editor turned d >> Read More... in Chennai, received his degree in commerce from Loyola College in Chennai, and then continued to the Monetary Institute of International Studies in the United States to earn his MBA.
...
6. Siddharth
Indian actor Siddharth predominantly performs in Tamil, Telugu, and Hindi films. He eventually won a speaking skills competition, which led to his receiving the CNBC Manager of the Year award and went to finish his MBA at the S. P. Jain Institute of Management and Research in Mumbai.
...
The director of Prasthanam holds a graduate degree from a film school and produced the 2003 documentary Valasa on Indian students in the USA. Before that, he completed his Mechanical Engineering Master's degree from Wayne State University in Michigan.
...
He is also among the Tollywood industry's newest and youngest actors. Akhil attended the College of Marine Science for his undergraduate studies in business administration and The University of South Florida for his master's. He received his degree from the Lee Strasberg Theatre and Film Institute in West Hollywood.
...
9. Sai DharamTej
Sai DharamTej attended the prestigious Indian Institute of Planning and Management (IIPM) in Delhi to complete his MBA in Biotechnology. "Subramanyam for Sale" was his first significant break in Tollywood.
Indian director and screenwriter Trivikram Srinivas is known for his contributions to Telugu cinema. He earned a master's degree in nuclear physics with honors from Andhra University.