2016 was a year with bang-on productions in Tollywood. Some of these films made regional languages much bigger than Bollywood. These movies hit the right cord when it came to grabbing people's attention. They did not become famous because of the star but because of their scripts or storylines. Such films made a mark in 2016 and will be remembered always. So here are the top 10 Telugu films that made a mark in 2016.
1-Dhruva
Dhruva is a nail-biting film that will keep everyone engrossed till the end. Dhruva is the name of Ram Charan Ram Charan is a famous Tollywood actor and an entr >> Read More... 's character who wants to eradicate crime in Hyderabad. The mind games and twists in the movie will keep everyone on the edge of their seat. Ram Charan has done a good job in it and was highly appreciated for his performance.
...
2- Pellichoopulu
A love story that went in a different direction at first. Pellichoopulu is a modern age romantic comedy. This film has good humor and shows scenes that can happen with anyone. The entire movie is portrayed in a realistic manner. There is good chemistry between the two actors which adds to it. This film got a good box office rating.
...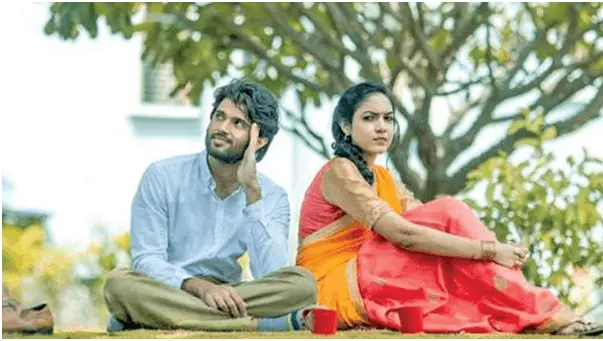 3- Oopiri
...
A comedy, thriller and drama movie, Oopiri is about Nagarjuna, a paralyzed billionaire, who hires a caregiver, who assists him with everything. Oopiri celebrates life and its moments. Oopiri is a fresh film compared to the other Tollywood movies made, which made it a new and refreshing one.
4-A aa
...
A aa is a fun-loving story of two lovers. A romantic comedy about a couple who have to fight for each other. This movie has good dialogues which keep the audience entertained. Samantha Ruth Prabhu Born on April 28 1987 Samantha is a model and actr >> Read More... won an International Film Academy Award for her role in this film.
...
5-Premam
Everyone looked forward to this film. It got positive reviews and was much appreciated by the audience. It's a romantic comedy with a realistic approach. Naga Chaitanya Naga Chaitanya is a Telugu actor and he is into th >> Read More... performed his best and made the movie a successful one. The scenes will keep everyone laughing till the end.
...
6-Nannuku Prematho
...
Nannuku Prematho captured a different side of NTR. He nails it with his looks and stylish charms. This movie is all about a son, who fulfills his father's wish and gets revenge for his him. Along with NTR, Jagapathi Babu performed his best, and without him, the film would not reach a certain mark. 
7- Janatha Garage
One of the most interesting storylines, this is another NTR film worth mentioning. In the movie, Mohanlal and NTR are different people, one, who helps the poor, and the other, who loves the environment. Then Mohanlal asks NTR to join Janatha Garage Click to look into! >> Read More... . The entire movie then revolves around questions as to why did he ask him?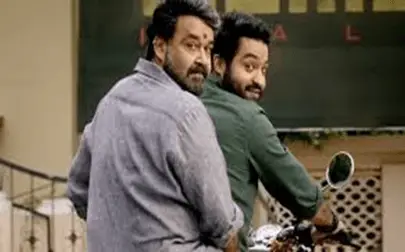 8-Gentleman
An interesting story of two girls, Aishwarya and Catherine, who meet on a journey, and whose lovers are lookalikes, the story changes when one boyfriend dies and questions start popping into Catherine's head, and that's how the film unravels. This movie got a great review and topped at the box office.
9-Jyo Achyutananda
A love triangle between two brothers who care about each other a lot. They both fall for the same girl. Now, this creates many problems between them. A simple story which is made in a very interesting manner that keeps the viewer engrossed. The comic timing and acting are spot on.
10- Soggade Chinni Nayana Click to look into! >> Read More...
A fantasy film about a wife who seeks her dead husband's help to save her son and his wife from a divorce. Nagarjuna always performs his best in every role and also has unique film choices. He won the Best Actor for this movie.