1. Aragundu – Aha Naa Pellanta Story soon >> Read More...
Brahmanandam played a comic role as Aragundu in the movie Aha Naa Pellanta. The film was directed by Jandhyala and was produced by Dr. Ramanaidu under the banner of Suresh Productions in the year 1987. Brahmi mesmerized the audience with his excellent acting and expressions in the film. The accent and body language of Brahmi in this film were exceptional as compared to other films. The film brought him a great response from both the audience and Tollywood industry.
...
2. Sastry – Appula Apparao
Appula Apparao is a comic family entertaining movie, directed by E. V. V. Satyanarayana and was produced under the banner of Kamadhenu Creations in the year 1991. Brahmanandam acted in a funny role as an astrologer in this film namely Sastry and made the audience laugh to the maximum extent. The comedy done by Brahmi along with Rajendra Prasad Rajendra Prasad is a famous actor in Telugu. He is >> Read More... in this picture was a masterpiece.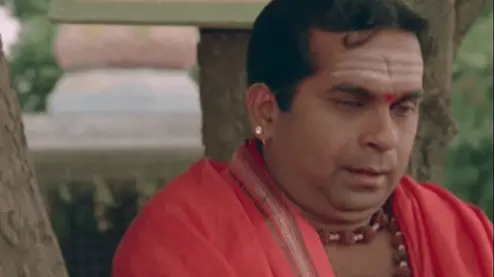 ...
3. Khan Dada – Money Money
Brahmanandam acted in a different role in the movie Money Money in the year 1995. In this movie, Brahmi acted as Khan Dada, which was a serious character. Brahmi plays a gangster in this film, but everyone fools him with his innocence. The role of Brahmi in the film brought him much fame in Tollywood.
...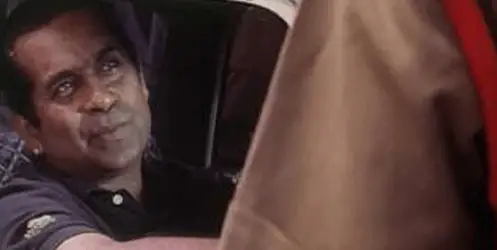 4. Gajala - Venky
The character Gajala played by Brahmi in the film Venky is a tremendously popular character in his career. In this movie, Brahmi gets introduced to Ravi Teja Ravi Teja is the popular Telugu hero, whose birth >> Read More... as a dignified software engineer and makes fun of him in the train and gets slapped by Ravi Teja for involving himself in unnecessary matters. Later on, Ravi Teja comes to know that Brahmi was a thief. The expressions and action of Brahmanandam in the film were outstanding.
...
5. Lavangam - Manmadhudu
...
The character Lavangam in the movie Manmadhudu was a masterpiece by Brahmi. In this film, Brahmi was a Business Consultant for a company in Paris. He gets introduced to hero and heroine in Paris as their Business guide and makes a lot of fun. In this picture Nagarjuna makes Brahmi a fool in every situation and enjoys a lot.
...
6. Brahmi – Pokhiri
Brahmanandam played the character of Brahmi in the film Pokhiri, which was directed by Poori Jagannath. In this film Brahmi was a tenant of a heroine and tries to impress her with his mad thoughts and outfits. In this film, he always interferes in many matters and gets slapped by everyone. The scene played by Brahmi with beggars in the film made the audience laugh without any break.
...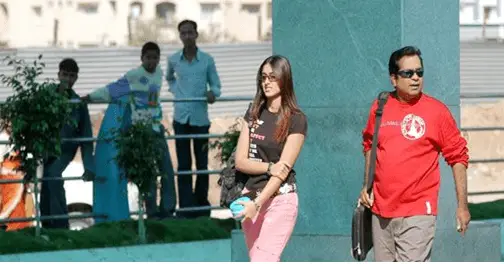 7. McDowell Murthy - Ready
Brahmi appeared as McDowell Murthy in the film Ready, and his character was a backbone of the film, and made the film an all-time biggest blockbuster of Tollywood. In this film hero joins with Brahmi as his assistant and fools him in many situations for his benefits. The expressions and acting of Brahmi were hilarious.
8. Gachibowli Diwakar – Konchem Istam Konchem Kastam
Brahmi appeared onscreen as a cricket fan namely Gachibowli Diwakar through the film Konchem Istam Konchem Kastam. The comedy done by Brahmi in the film was highly appreciable. In this film Brahmi was the uncle of Tamanna, and he always gives warnings to hero regarding his behavior. Later on, he was fooled by kids in his colony according to the plan of Siddarth and makes him silent.
9. Bhattu - Adhurs
Brahmi played the role of Bhattu in the film Adhurs, and tries to impress Nayanatara. N. T. R was the assistant of Brahmi in the movie. Nayanatara loves N. T. R and tries to marry him. Later on, Brahmi tries to stop their marriage in many ways and gets scolded by everyone. The comedy of Brahmi in the picture was exceptional and acquired a huge response from viewers.
10. Kil Bil Pandey – Race Gurram Click to look into! >> Read More...
Brahmi played a power packed comic role namely Kil Bil Pandey in the film Race Gurram. The film was directed by Surender Reddy Surender Reddy is a movie director in Tollywood wh >> Read More... and has been produced under the banner of Sri Lakshmi Narasimha Productions. He made the audience to enjoy the maximum extent by watching his character. The film has become a grand success due to the comedy of Brahmi in the last few minutes of the picture.