1. Kavithalayaa Production
Founded in 1981 by K. Balachander, its headquarter is in Chennai, India. Key people of Kavithalayaa Production are K. Balachander, Rajam Balachander Rajam Balachander (1956-2014) was an Indian film p >> Read More... , Pushpa Kandaswamy Pushpa Kandaswamy is an Indian film producer, popu >> Read More... and V. Natarajan. It is a Tamil production house, which is one of the favored firms in the South Industry. The movies it had produced are Agni Sakshi (1982), Benkivalli Aralida Hoovu(1983), Poikkal Kudhirai (1983), Poikkal Kudhirai (1984), Achamillai Achamillai Click to look into! >> Read More... (1984), Punnagai Mannan(1986), Manathil Uruthi Vendum (1987) and many others.
...
2. Raj Kamal Films
Raj Kamal Films was earlier known as Hasan Brothers, which was changed by Kamal Hasan in the year 1981, and is headquartered in Chennai, India. It has produced movies like Vikram, Kadamai Kannlyam Kattupaadu, Sathya, Apoorva Sagodharangai, Thevar Magan, Hey Ram Click to look into! >> Read More... and much more. The production house has projects with Telugu, Hindi, and Tamil industry.
...
...
3. S. Pictures
The owner of S. Picture is S. Shankar, who founded it in the year 1999. Headquartered in Chennai, S.Shankar is a Tamil director and producer by profession. It has produced Mudhalvan, Kaadhal, Imsai Arasan 23 Putikecel, Veit, Balloon and many more. The production house is well known for the big production projects.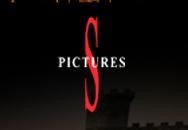 4. Duet Movies
Prakash Raj Prakash Raj, born on 26th of March, 1965, as Praka >> Read More... is the owner of Duet Movies from 2001. It was changed to Duet cinema from Duet movie, then followed by Silent Movies and at present is named as Prakash Raj production. Prakash Raj is an actor and producer in the Tamil, Telugu, and Kannada. The movies produced are Poi, Inidhu Inidhu, Dhoni, Mayilu and few more.
5. Sivaji Ganesan Filmography
Sivaji Filmography is a film production and distribution company, owned by Rajkumar Ganesan and Prabhu Ganesan in Chennai. They have Motion Pictures in Tamil and Hindi. They have got projects of 277 Tamil Films, 6 Telugu, 8 guest roles and 5 dubbing films. Some of the projects are Anand, Asal, Chandramukhi, Ajith and much more.
5. Ayngaran International
Founded in the year of 1987 in London, United Kingdom, this is a producer house for the Tamil Movies. The first movie produced by them was Karuppu Roja in 1996. Ayngaran International has many retail stores globally in London, Paris, Sydney, Singapore, Toronto, Sri Lanka and Malaysia.
6. Sun Picture
Sun Picture was established in the year 2008 by Kalanidhi Maran, in Chennai. Sun Pictures has produced serials and now are producing movies. Many projects were highest grossing and recently the produced movie is Bahubali 2. Some other projects of Sun Pictures are Surgical, Enthiran, Thee, Ayan, Sura, Singam, Vedi, Kutti Puli Click to look into! >> Read More... , Kanchana 2 and many other movies.
8. V Creations
S. Thanu is a producer who has major two productions as V. Creations and Kalaipuil Film International. S. Thanu has a net worth of 65 million in 2016. He has received 39 National Film Awards The National Film Awards gets presented every year >> Read More... , South Indian International Movie Awards, and 7 Vijay awards. S. Thanu has made a cameo appearance in Magalir Mattum Click to look into! >> Read More... in 1994. His production house been a distributor for nine movies, and few other.
9. Aascar Films
Aascar Films in Chennai, India has produced many movies in Tamil and English language. The movies are Jurassic World Click to look into! >> Read More... , Furious 7, James Bond - Skyfall, Kung Fu Panda Kung Fu Panda Legend of awesomeness is a Popular T >> Read More... , Miracle, Spider-Man, The Twin's Effect, The Order and many more.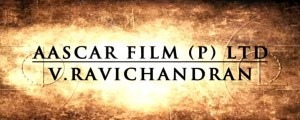 10. AVM
One of the oldest Indian production house in the South, it was founded in the year of 1945 by A.V.Meiyappa. It has produced Tamil, Telugu, Kannada, Malayalam and Hindi films. It has a total asset of 200 crores INR.