The Tollywood industry is being ruled by a few notable families. All the actors from these families have it easier to get their first film. But there are a few actors who have thrived and made their place in the industry without any family connections. Ultimately, it is the talent of the actor that ensures their spot in the industry, but here is a list of actors who made it here without insider support.
This talented actor has delivered mass-masala movies, comedy movies, and drama movies. And who doesn't love his characters? His movies " Kick Click to look into! >> Read More... ," " Balupu Click to look into! >> Read More... ," " Vikramarkudu Click to look into! >> Read More... ," "Raja the Great," "Mirapakay," " Power Click to look into! >> Read More... " are just some of the many all-time favorites. He received immense praise for his performances. But did you know this actor comes from a very humble background? His father is a pharmacist, and his mother is a housewife. He struggled in the 90s and started with cameo roles before achieving his stardom.
...
2. Nani 
He is called the "Natural Star of Tollywood," and definitely so. He initially dreamed of becoming a director and worked as an assistant on many films. He became an RJ for a while and finally got a role in the movie "Ashta Chamma." He had been praised for his acting skills, but his real break was in the film "Ala Modalaindi." And from then, there was no looking back for him. He will remain in our hearts for his performances in films like " Eega Click to look into! >> Read More... ," "Jersey," " Bhale Bhale Magadivoy Click to look into! >> Read More... ," " Pilla Zamindar Click to look into! >> Read More... ," and many more.
Although his father directed a few series long ago, he stopped soon after because he could not succeed. After finishing his studies, he played a few minor roles before his major feature film, "Pelli Choopulu." He became a beloved actor in Tollywood. Later, with his movie " Arjun Reddy Click to look into! >> Read More... ," he became a national heartthrob.
...
4. Udhay Kiran
Although he passed away in 2014, he made a mark in the Tollywood industry. He started as a model in his college days. His first three movies, "Chitram," " Nuvvu Nenu Nuvvu Nenu is a Telugu language TV show that aired >> Read More... ," " Manasantha Nuvve Story soon >> Read More... ," were received well. His later films did not work as well, but he continued to be an audience favorite. He is still being remembered by many of his fans.
...
5. Nikhil Siddartha
He started by playing tiny roles, some of that which were even uncredited. He later became an assistant director. His first significant role was in the movie "Happy Days." He continued to act in several low-budget films before his first solo movie, "Swamy Ra Ra." He went on to make his mark in the industry and continues to do so. Some of his other films include " Karthikeya Click to look into! >> Read More... ," "Kirrak Party," and "Arjun Suravaram."
...
6. Satyadev-Kancharana
He quit his job to focus on his film career. He started his career by playing roles in short films. He later got the opportunity to play minor characters in a few films. Although his parts weren't very noticeable to the audience, the critics recognized his talent. He received praise after movies such as "Ghazi Attack" and "Jyothi Lakshmi." He went on to play essential roles in "Antariksham," "iSmart Shankar," "Uma Maheswara Ugra Roopam" and many others. Although he started small, he has an auspicious future ahead of him.
...
Another actor started with short films. He always wanted to be a director and acted in multiple short films. Due to his short films, he managed to land a role in "Uyyala Jampala." He worked on the screenplay and dialogues for this movie as well. He slowly made an impact and now has a broad fan base. He played in several films like "Kumari 21F," "Cinema Choopistha Mava," and " Kittu Unnadu Jagratha Click to look into! >> Read More... ."
...
He participated in many dramas and plays during his school days. Following his education, he worked for a while before quitting to pursue a career as an actor. He struggled quite a bit and ended up taking another job in England. He left again to pursue his interests. But this time, he worked hard. He attended workshops, hosted events, and slowly got into stand-up comedy. From there, he became famous through AIB. He later earned an opportunity to act in a web series with Anil Kapoor Anil Kapoor was born on 24th December 1956 in Mumb >> Read More... and later acted alongside Mahesh Babu Born on 9 August 1975 in Chennai, Mahesh Ghattaman >> Read More... in a film. There was no turning back from there. He played in "24," "One-Nenokkadine," " Agent Sai Srinivasa Athreya Click to look into! >> Read More... ," and "Chicchore."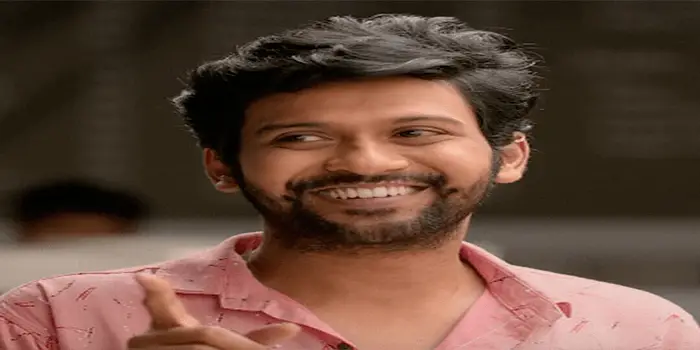 ...
Sree Vishnu started his acting career with short films. One of his short films became very popular on Youtube. This gave him a chance to act in feature films. At first, he managed to secure only minor roles. Later in 2016, he landed himself a solo movie called "Appatlo Okadundevadu." He bagged many other essential parts in "Unnadi Okate Zindagi," "Raja Raja Chora," and "Brochevarevarura."
Naveen Chandra came from a humble background and paved his way through the industry. He initially worked as a multimedia animator before he got into films. He did not achieve success immediately. His first few movies did not get him any appreciation, and one of them had never released. He acted under the stage name " Pradeep Pradeep Choudhary is a versatile actor living in M >> Read More... " as well. He played multiple roles in Tamil too. Some of his famous works include "Tripura," " Nenu Local Click to look into! >> Read More... ," " Aravinda Sametha Story Soon >> Read More... ," " Evaru Click to look into! >> Read More... ," and much more.