The actresses of the Indian film industry (for that matter any film industry) are considered to be a glamour quotient to the films, added to their acting talent. And what is this glamour all about? Well, it's about showing a magnetic presence on screen. The actresses wear make-up and attract you and sometimes they appear with their natural beauty. Here is a list of my personal favorites of South Indian films who shine without makeup.
Sneha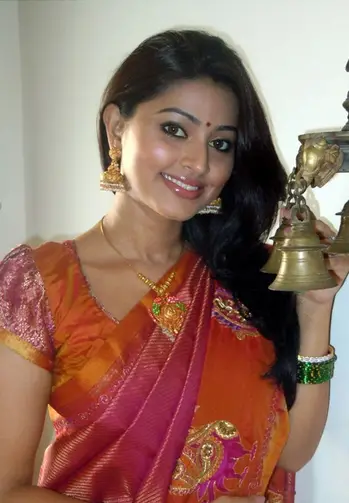 Sneha is indeed a charming actress and has attracted the Tamil and Telugu audience with her captivating smile and acting prowess. She has those chiseled features which act in favor of her even without makeup. In fact, she even has a huge female fan base. Don't you agree?
Eyes can speak a lot, even when the person is without makeup. Kajal Aggarwal is a hot contender for this list since she has expressive eyes and a beguiling charm. With or without makeup Kajal is surely a winner.
Jyothika
This baby-faced actress of the Tamil film industry has captivated the attention of different audiences with her looks as well as her acting prowess. Her eyes are her major strength and it has worked well for her films. Nobody can dislike her when she smiles innocently. Don't you agree?
Trisha
Trisha has come a long way in the cine field and she is an asset to both Kollywood and Tollywood. Her smile is alluring and she is near perfection even without makeup. When with makeup she is at her fashion best.
I will not do justice to this list if I don't include Bhumika Chawla. There is an appeal of freshness about her and she exudes beauty even in her sleepy look. She surely stands out even without makeup.