Art has no barrier and it is widespread across the world, skipping the languages. Many stars, who are leading in different film industries, originally don't belong to the state. But, their fans adopted them as their kin. The finest examples are Superstar " Rajinikanth 'Rajinikanth' is the name that is known in >> Read More... " in Tamil and " Sridevi Sridevi is an Indian an actress renowned for her w >> Read More... " in Hindi. Now, let's look at the Lady Superstars of the Tamil film industry from Kerala.
Padmini Ramachandran Padmini Ramachandran is a legendary actress who ha >> Read More...
...
Padmini is one of the versatile actresses in the 60s and 70s. She played various roles in her career, right from a dancer, heroine to the grandmother. Her natural performances had overtaken the heroes, who had been given importance and she got appreciation from the critics and the audience. Padmini's competition dance with Vyjayanthimala in Vanjikottai Valiban featuring Gemini Ganesan Born in 1920, Gemini Ganesan, originally known as >> Read More... is still a favorite one for many movie buffs.
Padmini had two sisters, Lalitha and Ragini, who had also worked in various film industries. Shobana Chandrakumar Pillai Shobana Chandrakumar Pillai known by the short nam >> Read More... and " Vineeth Vineeth, is the nephew of yesteryear actress Padmi >> Read More... " are her niece and nephew, respectively. The famous dancer cum multilingual actress "Sugumari" is her cousin.
...
KR Vijaya
...
KR Vijaya is one of the famous actresses from Kerala who registered her presence strongly in Kollywood. She is one among the few actresses who shared the screen space with three-generation stars, right from " M G Ramachandran M G Ramachandran was a demigod for his fans. And h >> Read More... ," Sivaji, Rajinikanth, Kamal Haasan Kamal Haasan is the most versatile actor that Indi >> Read More... to Vishal Reddy Born as Vishal Krisna Reddy, he is called upon as >> Read More... .
"R Radha" And Ambika story coming soon >> Read More...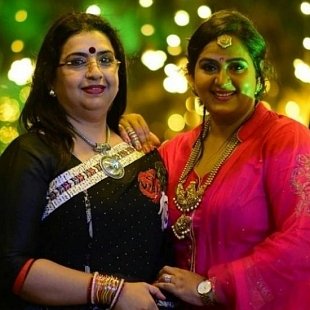 ...
Radha made her debut with Karthik Muthuraman Karthik Muthuraman is an Indian politician, film a >> Read More... in Alaigal Oivathillai. Right from the debut film, she had been in the talks of the people. She is one of the versatile actresses in her period. She grabbed the Best Actress Award from the Filmfare for her performance in with Sivaji Ganesan The Honorable Mr. Ganesan was the second son in hi >> Read More... . Radha's sister "Ambika" had also done a lot of movies in Tamil. Both the sisters had shared the screen space in a few films, including Kaadhal Parisu and Anna Nagar Mudhal Theru.
Revathi Bio coming soon >> Read More...
...
"Revathi" is also a natural actress and she has been in the film and TV industry since 1983. She had received a lot of awards, including the National Award for Thevar Magan with Kamal Haasan. She had also received Filmfare Awards and State Awards.
...
Nadhiya Zareena is the original name of the south Indian a >> Read More...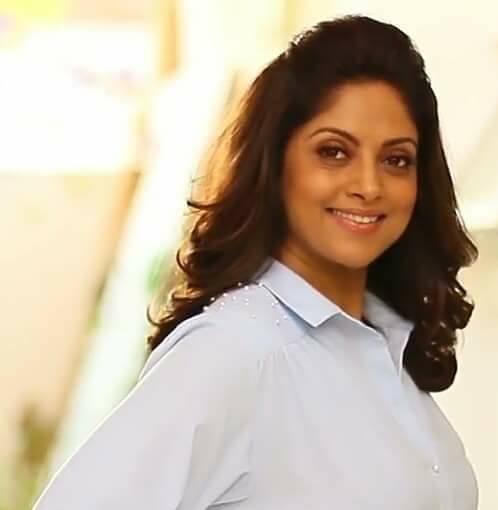 ...
Although "Nadhiya" did a few movies in her career, she was celebrated during her heroine days. She is appreciated as a decent and stylish actress. Whatever Nadhiya wears, it becomes a trend. Right from the hairstyle to accessories, there had been a lot of things prefixed with Nadhiya.
Nayanthara Nayantara also called as Nayanthara Kurian, is a r >> Read More...
"Nayanthara" is the Lady Superstar of Kollywood. She is the one who grabbed the attention of the audiences with the women-centric movies after the versatile " Vijayashanti Vijayashanti, the popular Tamil and Telugu actress >> Read More... ," who did the same in Tollywood. Nayanthara started her career in Tamil with "Ayya." She is one of the very few actresses who managed to get a role opposite Rajinikanth in the initial stages of their career. In her second film, Nayan paired the Superstar. It is Maya with "" that made her do a lot of women-centric films. " Aramm Click to look into! >> Read More... ," " Dora Click to look into! >> Read More... ," Kolamavu Kokila, " Airaa Click to look into! >> Read More... " and Kolayuthir Kaalam are some of her women-centric films. In 2021, she has "Netrikann," a heroine-centric film directed by Milind Rau Milind Rau is a Tamil film writer and director. He >> Read More... .
" Sumithra Sumithra was born in Thrissur, Kerala to Ragavan N >> Read More... ," the popular actress, is also from Kerala. She had also played in many movies in all the South Indian languages and still doing mother roles and her latest is "Valimai" with Ajith Kumar Ajith Kumar is a prominent Tamil film actor, model >> Read More... . Her daughter Uma is also an actress. " Urvashi Urvashi is the stage name of Kavitha Ranjini, a pr >> Read More... ," Asin Thottumkal Asin Thottumkal more famously known as Asin, is a >> Read More... , Nithya Menen Born on April 8, 1988 Nithya Menen is indeed a sta >> Read More... , Meera Jasmine Born on 15th February 1982, Meera Jasmine belongs >> Read More... had also impressed the Tamil audiences with their exemplary performances.