While Bollywood may often hog all the limelight, another industry in India has been quietly shining for years. Known as the "Marathi Film Industry," it has produced some fantastic talent over a few decades and continues to do so even today. But sadly, this industry only gets a little attention from audiences outside its home state Maharashtra. To celebrate these underrated movies and their talented actors, we've compiled a list of some of our favorite Marathi films which are not much popular. Still, you should definitely watch it if you love cinemas!
1. Natsamrat
Natsamrat is a 2016 Marathi drama film. The film's director is Mahesh Manjrekar Mahesh Manjrekar is a renowned actor, director and >> Read More... , starring Nana Patekar Nana Patekar is a popular Indian actor who was bor >> Read More... and Medha Manjrekar Medha Manjrekar was born on April 28, 1967, in Mum >> Read More... in the lead roles. The movie showcases the struggle faced by Ganpat (Nana Patekar)and his wife (Medha), as it becomes tough for them to survive with nothing in their hands to live on at the same point when their kids are fighting over their property. The movie depicts a great message about the meaning of some barriers required in the home and family.
...
2. Duniyadari
Duniyadari is a movie by director Sanjay Jadhav Bio coming soon... >> Read More... . The film is about a boy who finds a fantastic set of loyal friends when he joins college who are always together in all stages of good and immoral activities. The director has tried to put a point of view on the importance of friendship in life.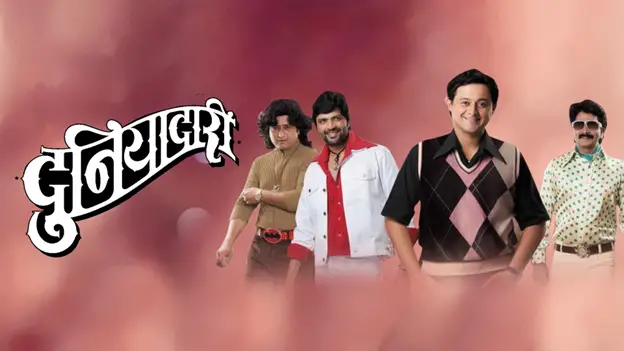 3. Hello Nandan
The story is about Nandan's lost phone, which contains a number that can change his life. And the series of events with Nandan where he realizes the societal issues and their perception regarding any other person. The movie's director is Rahul Jadhav, and Navin Ramnani and Reenu Ohlan produce it.
...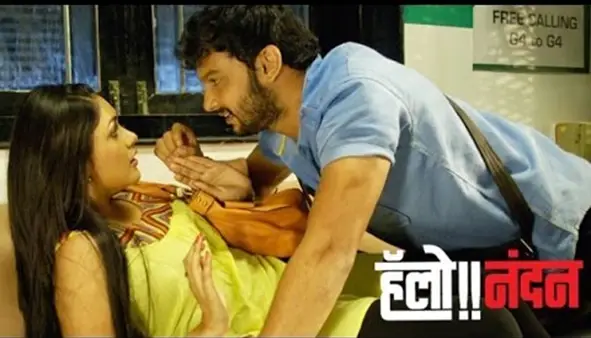 The latest Marathi film Double Seat has themes of love, relationships, and promises. The story follows Amit Naik and Manjiri, a married couple who wants to buy a new home for themselves. But multiple events happen after they try to acquire their dream. The movie is about their determination and support for each other in times of emergency.
...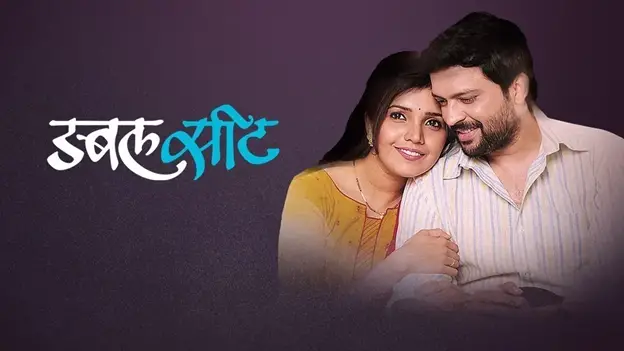 5. Ek Daav Dhobipachad
Ek Daav Dhobipachad is a Marathi Film that tells the story of the don of a village that controls people. But later, everything changes when his love life Hema rejects his proposal to marry him due to his criminal activities. The film was released by the director in the year 2009.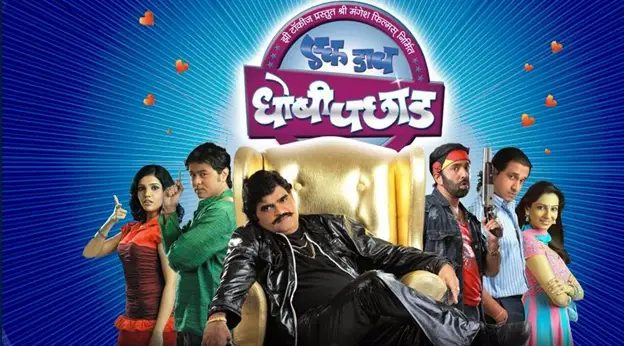 ...
It is a film about the struggles of two friends, Viraj and Nandini, where Viraj tries to motivate Nandini as she is dealing with a disease named dementia and her family has left her. The movie delivers an important message about how he shall help an individual in depression, and no one is there to support them. As you can understand by the movie's name, "Smile Please."
...
7. Nishani Aava Angatha
Directed by Purshottam Berde, Nishani Dava Angatha is a comedy-centric Marathi film starring Makarand Anaspure Makarand Anaspure is an actor who works majorly in >> Read More... , Mohan Agashe Mohan Agashe is a theater based actor who predomin >> Read More... , and Ashok Saraf Ashok Saraf was born on 4 June 1947. This popular >> Read More... . The movie revolves around the lives of six people who are told to survey a village over the literacy rate. But the excitement increases at max level when they cannot complete their task.
...
8. Tendulkar Out
The story of the movie is presented humorously by the director of the film Swapnil Jaykar Bio coming soon... >> Read More... . Sunil Tendulkar considers himself astonishing the cricket Sachin Tendulkar Born in Dadar in Mumbai, Sachin Ramesh Tendulkar i >> Read More... cannot perform well in face-to-face matches. Sayaji Shinde He is one of the most famous Tollywood and Bollywo >> Read More... , Neelam Shirke Neelam Shirke is an Indian TV actress who worked f >> Read More... , and Aniket Vishwasrao Aniket Vishwasrao, also known as Aniket Vishvasrav >> Read More... perform the lead role in the movie.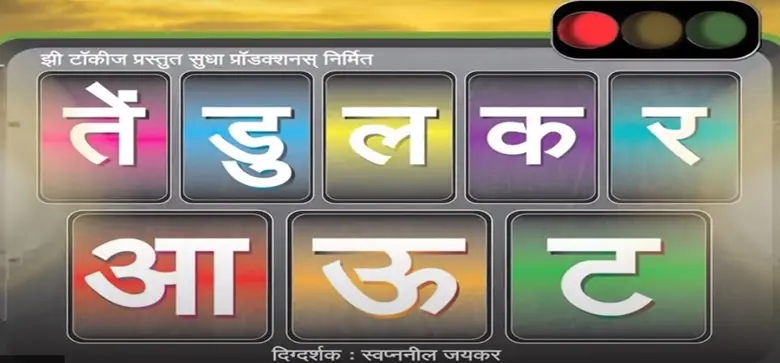 ...
9. Galit Gondhal Dilit Mujra
Marathi comedy film Gallit Gondhal Dilit Mujra stars Makarand Anaspure, Nagesh Bhonsle Nagesh Bhonsle or Nagesh Bhosale is an Indian tele >> Read More... , and Sayaji Shinde in lead roles. Nagesh Bhonsle himself directs the film. The movie's storyline is satirical and made hypocritically. The movie put forth the intellectuality of an ordinary man. The story revolves around how Narayan Wagh, a typical person from the village, teaches a lesson to the village's controlling boss-type, MLA and Sarpanch.
Faster Fene is a Marathi-language drama thriller film from 2017. The film director is Aditya Sarpotdar Aditya Sarpotdar is an Indian film director well k >> Read More... , and Genelia Deshmukh and Mangesh Kulkarni Bio coming soon... >> Read More... produce the film. The film is about the story of a young boy Banesh Fene. He is intelligent and curious, always trying to visualize things from another perspective. When he comes to Pune for higher education, he finds one of his friends has been murdered. He tries to solve this case independently, but this acquires attention from the city's biggest don.