Numerous jewels from regional filmmaking accurately depict the intricacies of women's lives. A new era of bright, powerful, and revolutionary depictions of Indian women appears in Marathi cinema. We put together this list of ten uplifting Marathi films for you to watch because we all need a little brightness in these gloomy times.
1. Baipan Bhaari Deva
Kedar Shinde Kedar Shinde is an actor, director, producer and s >> Read More... is the director of the 2023 Marathi film Baipan Bhaari Deva. Everyone in Maharashtra is talking about Baipan Bhari Deva right now. The film, which was produced for a meager Rs. 5 crore, centers on six women and their story of sisterhood. The highest-grossing movie of 2023 that focuses on women is this one. The movie does a fair job of putting on a show for all middle-aged ladies while attempting to capture the lost beauty of womanhood. Key parts were played by Deepa Parab Deepa Parab hails from Mumbai and she was interest >> Read More... , Suchitra Bandekar Actress Suchitra Bandekar is a TV celebrity who is >> Read More... , Vandana Gupte Vandana Gupte is a legendary Marathi actress who c >> Read More... , Sukanya Kulkarni Sukanya Kulkarni is an Indian actress of 46. She w >> Read More... , Rohini Hattangadi Rohini Hattangadi is an Indian actress who can be >> Read More... , and Shilpa Navalkar Shilpa Navalkar is an actress cum writer, predomin >> Read More... .
2. Nude
Nude is a 2018 Marathi film. The film has Chhaya Kadam "Chhaya Kadam is an actress and has done many Mara >> Read More... , Kalyanee Mulay KalyaneeMulay is an Indian theatre and film actres >> Read More... , and Madan Deodhar Madan Deodhar is a child artist who has featured i >> Read More... in the lead roles. The film revolves around the life of a single mother who poses naked to earn money for her son's education.
Anandi Gopal is a 2019 Marathi biographical movie. Anandi Gopal Joshi, regarded as the first female doctor in India, is the subject of the novel. Stars like Yogesh Soman Yogesh Soman is an Indian actor and writer. He was >> Read More... , , and Bhagyashree Milind Bhagyashree Milind, also known as Bhagyashree Shan >> Read More... play crucial roles in it. She and her husband, Gopalrao Joshi, who supported her decision to pursue a career in medicine, are essential to the plot. The movie also received the Best Feature Film on Social Issues award.
...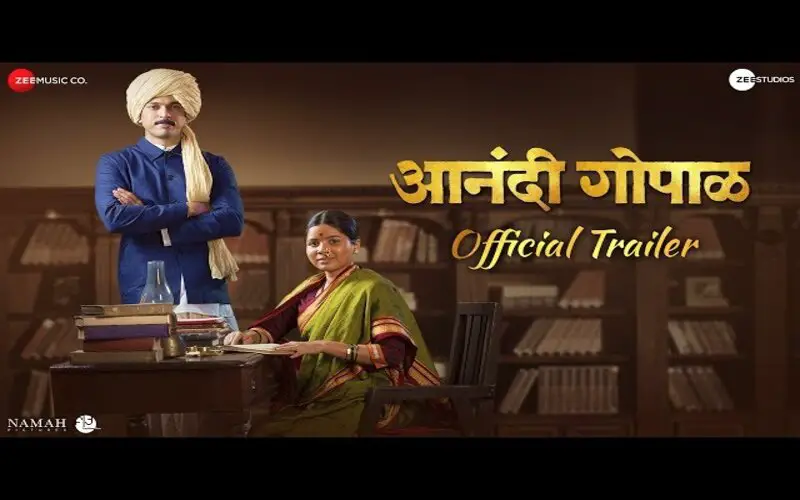 4. Hirkani
The movie "Hirkani," directed by Prasad Oak Prasad Oak is an Indian Film Actor, Writer, Direct >> Read More... , did well at the box office. It starred Sonalee Kulkarni Sonalee Kulkarni is a well known Indian actress. S >> Read More... as Hirkani, a courageous woman and an amazing mother. It takes place during the reign of Chhatrapati Shivaji Maharaj. Prasad Oak makes his directorial debut with Hirkani. Chinmay Mandlekar Chinmay Mandlekar was born on 2nd February 1979 in >> Read More... also makes a brief appearance in the movie. Amitraj is the film's music composer. The publication date is October 24, 2019.
...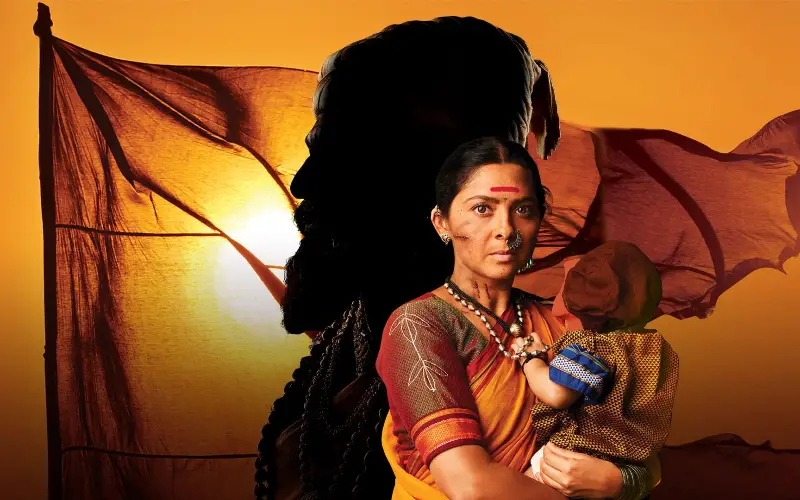 5. Bandishala
The 2019 drama, action, and thriller film Bandishala is based on a real event. Madhavi Sawant is a courageous and fearless police officer who lives with her family. She fights against the ruthless and evil kingpins for the cause of justice, which is the focus of the story. In reality, Bandishala is the voice of all such women in our nation who are battling for recognition in this patriarchal culture. Overall, "Bandishala" is a realistic movie that is well presented and has strong language.
...
6. Taani
The 2013 Marathi movie Taani is a motivating account of a young woman who strives arduously day and night to finish her studies. This movie also depicts a family's struggle to help their daughter fulfill her aspirations. In this emotionally charged movie, Arun Nalwade and Ketaki Mategaonkar Ketaki Mategaonkar was born on 22 February 1994 in >> Read More... portray the vital roles of father and daughter. It conveys the idea that, with the right motivation, everyone can overcome obstacles and setbacks.
...
Mee Sindhutai Sapkal, a play by Ananth Narayan Mahadevan based on the life and works of Sindhutai Sapkal, is awe-inspiring. Tejaswini Pandit Tejaswini Pandit, brought into the world 23 May 19 >> Read More... , Jyoti Chandekar Jyoti Chandekar is an Indian actor popularly known >> Read More... , Upendra Limaye, and play prominent roles in the movie. The acting of Tejaswini Pandit will undoubtedly captivate you from beginning to end. The audience would relate to the character since Tejaswini portrayed it so brilliantly. The box office results for this movie were very positive.
...
8. Vazandar
A 2016 Marathi film called Vazandar. The lead actors in the movie are and Priya Bapat Priya Bapat born on 18 September 1986 is an Indian >> Read More... . The focus of the movie is on obese people, as the title might imply. The movie follows the journey of two young, attractive girls who are trying to lose weight. The movie's message is basic and uncomplicated: inner beauty exists.
...
9. Hampi
In the 2017 movie Hampi, a girl who despises others and disbelieves in love plays the main character. Isha, a young girl, travels to Hampi in pursuit of happiness in this Marathi movie. It also details her search for her life's meaning. She nevertheless encounters a lot of people on this voyage and develops feelings for Kabir. At the very least, Hampi is a one-time watch.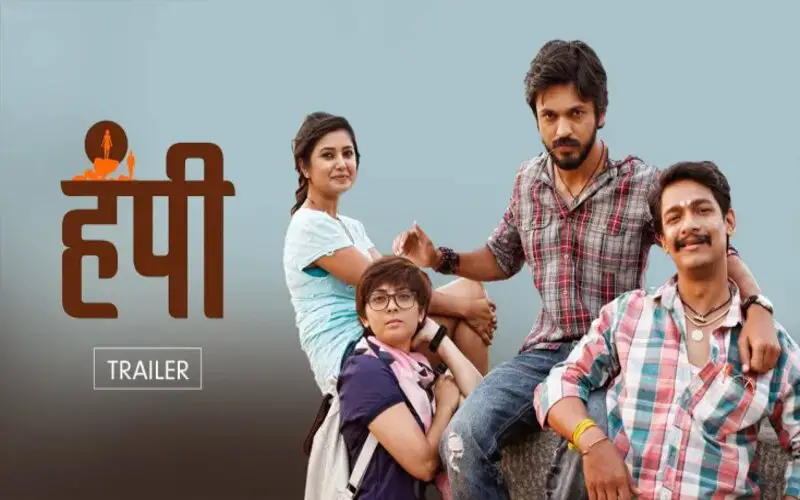 10. Aga Bai Arrechha 2
2015 Marathi movie Aga Bai Arrechha 2. This popular Marathi film, Aga Bai Arrecha!, has a sequel. In the movie, a strange woman named Shubhangi believes that everyone who falls in love with her will suffer the consequences. Sonali Kulkarni Sonali Kulkarni was born in the Marathi-speaking K >> Read More... , Dharamendra Gohil, Surabhi Hande Surabhi Hande is a well-known and renowned Indian >> Read More... , Shivraj Waichal, Milind Fatak, Bharat Jadhav Bharat Jadhav is a well-known comedian and a film >> Read More... , Prasad Oak, and Siddharth Jadhav Siddharth Jadhav is an Indian Film and Television >> Read More... are among the actors who appear in the movie.