1. Birkhit (2022)
An ensemble cast including Girish Kulkarni Girish Pandurang Kulkarni is very widely recognize >> Read More... , Hrishikesh Joshi Hrishikesh Joshi is a famous Marathi actor. He wa >> Read More... , Yakub Sayed Bio coming soon... >> Read More... , Tanaji Galgunde Bio coming soon... >> Read More... , Monalisa Bagal Monalisa Bagal is an Indian actress famous in Mara >> Read More... , and Usha Naik Usha Naik is a senior actress in the Marathi Cinem >> Read More... is in the Marathi comedy Bhirkit. The cast includes Aarya Ghag, Shrikant Yadav Shrikant Mohan Yadav is a film actor, born in Pune >> Read More... , Kushal Badrike Kushal Badrike Is A Popular Marathi Actor, A Comed >> Read More... , Saagar Karande, and Rohit Vasantrao Chavan. The comedy-drama was written and directed by Anup Ashok Jagdale, and Suresh Oswal served as producer. The action takes place in Satoshi, in the Satara district. The film centers on Tatya (Girish Kulkarni), a sympathetic character who offers assistance to those in need.
2. Funral (2022) 
If you think about the title, the film's plot is intricate. Funral is the word to justify the funeral; the story nicely works in that way of name. This movie, directed by Vivek Rajendra Dubey, seeks the attention of its leading cast, Aroh Welankar Aroh Velankar is an actor by profession, who debut >> Read More... , Tanvi Barve Bio coming soon... >> Read More... , and Prema Sakhardande Bio coming soon... >> Read More... . The author focuses on four friends who decide to start a business in funeral management and work odd jobs. These young people seem to be engaging in jugad, a popular activity in India. It is a comedic and heartfelt movie with a nicely written climax that conveys universal emotions. Undoubtedly, it is worth seeing.
...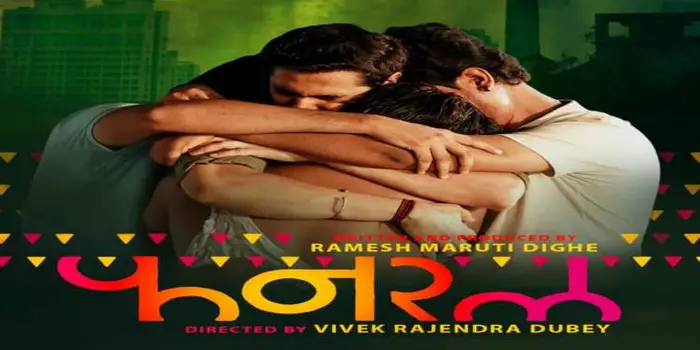 3. Lagan (2022) 
A top-rated film with a 9.7 is one that you should see with your loved ones. Sujit Choure, Smita Tamne, and Shweta Kale, who play the story's main characters, successfully win over the critics with their performances.Without a doubt, this dramatic romance film received a high rating. The audience's hearts are successfully won over by it. 
...
4. Ajinkya (2021)
Kadir, the director, carries out this movie with a positive outlook and a secure factual basis. The film follows its creator for more than a year and provides a glimpse into the corporate environment. The protagonist of this tale is Ajinkya, an entrepreneur engaged to Ritika, the head of an NGO. A sudden tragedy disrupts their relationship and modifies his outlook on people and his life's objectives. Ajinkya is a romantic Marathi movie that sincerely conveys a strong message, but it could have been more entertaining. 
...
5. Adrushya (2022)
With Riteish Deshmukh's well-received appearance, this most recent release is about thrillers and suspense.Under the direction of Kabir Lal Kabir lal is one of the prominent cinematographers >> Read More... , the thriller Adrushya features Pushkar Jog Pushkar Jog is an Indian Actor, Producer, and Dire >> Read More... and Manjari Fadnis in the lead roles. The story revolves around twins Sanika and Sayali, one of whom commits suicide due to progressive blindness. Sanika, however, doesn't think it was a suicide and believes it was a murder.
6. Chabuk (2022) 
Under the direction of Kalpesh V. Bhandarkar, Chabuk is a comedy film in the Marathi language, with Sameer Dharm Adhikari and Smita Shewale Smita Shewale is a Marathi movie and Television Ac >> Read More... in the lead roles. It receives a good rating due to a stagnant budget and predetermined dynamics. An opportunity to enjoy life with love, faith, and belief is an epic journey through the afterlife and a true homecoming. With humor, the movie depicts an adventure between this world and the next.
...
7. Me Vasantro
The highly regarded biographical film Me Vasantrao is about the classical Hindustani nonconformist Vasantrao Deshpande Bio coming soon... >> Read More... , born in the Maharashtrian village of Vidarbha and raised by his mother in Nagpur. The film defines his life by the thrilling incidents that happen throughout it. The film features a lot of musical, dramatic, and biography genres. Vasantrao Deshpande's life is an epic story under the direction of Nipun Dharmadhikari Began to learn classical music at an early age of >> Read More... that demonstrates how a dedicated musician became a legend through his abilities.
...
8. Potra (2021) 
Geeta, a teenage girl who wants to make history on her own but gets bogged down in outdated conventional customs, is the protagonist of this tale. The film does an excellent job of highlighting the difficulty women in rural India have with menstruation. The plot opens when a teenager at Geeta School experiences her first period, and her family pressures her to get married. This film truly steals the audience's hearts; that's shown in every frame. 
...
9. Aaarti, An Unknown Love Story
The Marathi autobiography Aarti: An Unknown Love Story is about Sunny Pawar Sunny Pawar Is A Child Actor Best Known For His Ro >> Read More... , who cared for his girlfriend until she passed away and loved her without conditions. With no speech and a body that is partially paralyzed and in constant need of support and care, Sunny and Aarti are a courageous couple whose love story inspires admiration. Sunny Mahesh Mene both directed and wrote the film. Unconditional love is illustrated here with sincere efforts.
...
10. Pirem (2021)
Divya Subhash and Vishvajeet Patil play the leads in this Pradeep Laykar-directed romantic drama with a real estate theme. It tells the tale of Jitya, a classmate of Sai Godse, who develops feelings for him. There is less romance and more drama, and it is an emotional roller coaster. It is worth watching if you have no other plans for the weekend.