Another thing to be liked about Malayalam films is their technical finesse. Backwaters and grassy hills provide an evergreen backdrop, but these films stand apart from other regional cinema in India in terms of photography, production, and even sound design. Of course, the Malayalam film industry is constantly undervalued. Most movies follow realistic plots. They always place more emphasis on the story than the star rating. The films include compelling content and insightful messages.  It is a tedious task to sit and scroll through the enormous catalog to find a good movie, especially with Amazon Prime adding a ton of new and old movies every day. So, to spare you guys some time, we carried out the job and selected a few fantastic films for your enjoyment. You may watch these fantastic films if you have an Amazon Prime subscription.  Continue to follow nettv4u.com for more of such excellent information. Here are the Top 10 Malayalam movies on Amazon Prime:
1. Kuruthi
Due to the COVID-19 pandemic, Kuruthi's theatre debut had been postponed from its original date of 13 May 2021. Since August 11, 2021, the movie has been made available through Amazon Prime Video. Manu Warrier Manu Warrier is a director and writer who works pr >> Read More... is the director of the political action thriller movie Kuruthi, which was written by Anish Pallyal Bio coming soon... >> Read More... . Prithviraj Sukumaran Prithviraj Sukumaran is one among the bubbly actor >> Read More... , Roshan Mathew Roshan Mathew is a young Indian actor who made his >> Read More... , Mamukkoya, Srindaa, Murali Gopy Murali Gopy is a very revered name in the Malyalam >> Read More... , and Shine Tom Chacko Shine Tom Chacko is a renowned film actor in the M >> Read More... are the ensemble cast members. The performances of the main characters as well as the cinematography and script, garnered favorable reviews for this movie.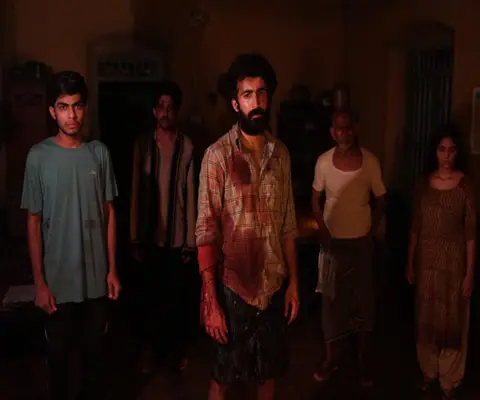 ...
2. Lucifer
The movie is directed by Prithviraj Sukumaran. Mohanlal plays the lead role, and the supporting cast includes Vivek Oberoi Vivek Anand Oberoi's birth was on 3rd Septembe >> Read More... , Manju Warrier Manju Warrier is a South-Indian film actress, born >> Read More... , Tovino Thomas Tovino Thomas is a well-known face in the Malayala >> Read More... , Indrajith Sukumaran Indrajith Sukumaran is a prominent film actor, who >> Read More... , Saniya Iyappan Saniya Iyappan is a Malayalam movie actress and a >> Read More... , Sai Kumar He was born on July 27, 1960 in Vijayanagaram, And >> Read More... , Baiju Santhosh Baiju Santhosh is a Malayalam actor who was born a >> Read More... , Kalabhavan Shajohn, Prithviraj Sukumaran. handled the cinematography, and Deepak Dev Deepak Devraj Komath is the original name of Deepa >> Read More... dealt with the music for the movie. On March 28, 2019, Lucifer was presented in theatre worldwide. Additionally, Hindi and Telugu versions were also released.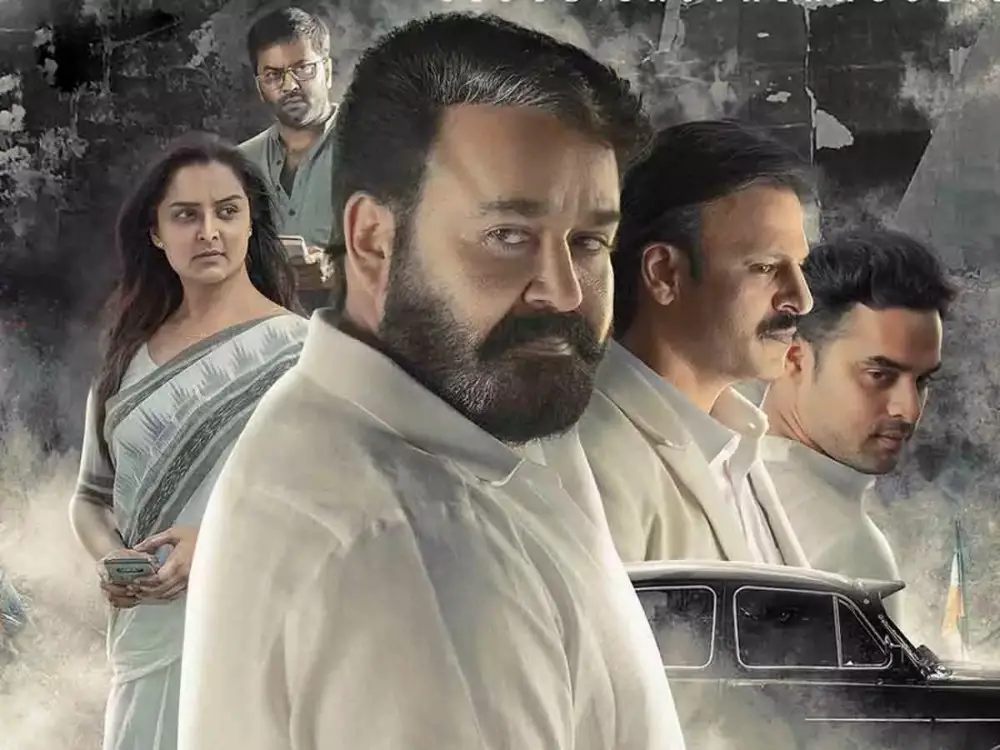 3. Joji
Joji is a 2021 Indian Malayalam-language crime drama film written by Syam Pushkaran T Sivakumar is an indian actor and a visual artist >> Read More... and directed by . It is based on William Shakespeare's novel, Macbeth. Fahadh Faasil Born in 1983, Fahadh Faasil is known for his works >> Read More... portrays the main character, while Baburaj, Shammi Thilakan Son of the late actor Thilakan, Shammi Thilakan is >> Read More... , and Unnimaya Prasad Unnimaya Prasad is an Indian Assistant Director. S >> Read More... also play significant roles. Joji received many positive reviews after its 7 April 2021 release via the OTT platform Amazon Prime Video.
...
The action thriller movie Ayyappanum Koshiyum written and directed by Sachy in 2020. Both Prithviraj and Biju Menon The tall, dark and handsome Biju Menon started his >> Read More... appear in the film. On February 7, 2020, Ayyappanum Koshiyum was made available. The movie received favorable reviews from critics, who commended the acting, narrative, director, dialogues, cinematography, and tradition of Keralan culture. Additionally, it was financially triumphant at the box office. Additionally, John Abraham Like some of our sexy stars, John Abraham has had >> Read More... and Abhishek Bachchan Abhishek Bachchan, or Abhishek Srivastava, is a ve >> Read More... will play the key characters in the upcoming Hindi film version.
...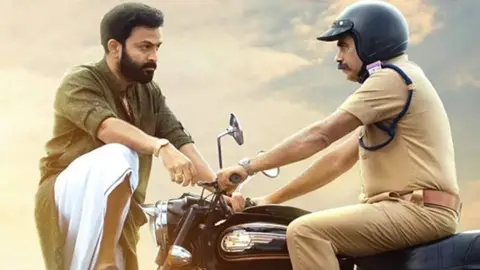 5. Malik
Mahesh Narayanan Mahesh Narayanan is an Indian writer and film edit >> Read More... directed, wrote, and edited the 2021 Indian Malayalam-language political thriller movie titled Malik. Due to the COVID-19 pandemic, the movie's theatrical release repeatedly delayed. Ultimately, Amazon Prime Video had been selected for the film's OTT premiere on July 15, 2021. It was well-received by critics, who praised the direction, plot, story, screenplay, music, cinematography, and other critical technical aspects of the movie together with the characterization and performances of the prominent cast members, particularly Faasil's gig, which many called his best of his career.
...
6. Kumbalangi Nights
Madhu C. Narayanan is the director of the 2019 drama film Kumbalangi Nights. Along with newcomers Anna Ben Anna Ben Nayarambalam, popularly known as Anna Ben >> Read More... , Grace Antony Grace Antony is a supporting actress who belongs t >> Read More... , and Mathew Thomas He was born on 16 October 2002 who made his recogn >> Read More... , the movie also has Shane Nigam Shane Nigam is a Malayali actor. He is the son of >> Read More... , Fahadh Faasil, Soubin Shahir Soubin Shahir is a well-known actor and an assista >> Read More... , and Sreenath Bhasi Sreenath Bhasi is a heart throb of many girls. He >> Read More... in indispensable roles. The film released on February 7 in India and the GCC. It earned overwhelmingly positive reviews and recognized as one of the top Malayalam movies of the ten years in several magazines.
...
7. C U Soon
Mahesh Narayanan wrote and directed the mystery-thriller computer screen movie C U Soon in Malayalam. The movie is set on a computer screen, and the stars Fahadh Faasil, Roshan Mathew, and Darshana Rajendran Darshana Rajendran is a Theatre Artist and an actr >> Read More... are the actors. The movie was shot on an iPhone. The film earned favorable reviews from reviewers after its OTT release. C U Soon is the country's first computer screen movie.
...
8. The Great Indian Kitchen
The Great Indian Kitchen is a Jeo Baby Jeo Baby is an upcoming Indian director known for >> Read More... -written and -directed 2021 Indian Malayalam drama film. On January 15, 2021, an unswerving release of the movie took place on Neestream. The movie earned the Kerala State Film Award for Best Film, the Best Screenplay Award for Jeo Baby, and the Best Sound Designer Award for Tony Babu Tony Babu is a Hindi sound designer. He was born o >> Read More... . It also garnered overwhelmingly positive reviews from critics.
...
9. Home
Home is a Rojin Thomas-produced drama movie in the Malayalam language. Indrans, Sreenath Bhasi, Manju Pillai Manju Pillai famous for her comic role in Malayala >> Read More... , Naslen K. Gafoor, Johny Antony Born to C. J. Antony and Liduwa Antony in Changana >> Read More... , and Kainakary Thankaraj Kainakary Thankaraj is an actor who works predomin >> Read More... are among the actors, in the movie. The film's plot, background music, cinematography, societal importance, characterization, and prime actors Indrans and Manju Pillai received high praise from critics.
10. Drishyam 2
Jeethu Joseph Jeethu Joseph is a Malayalam film screenwriter and >> Read More... is the writer and director of the 2021 Indian Malayalam murder thriller film Drishyam 2: The Resumption, sometimes known as just Drishyam 2. The events of Drishyam are six years before the narrative's events. Although the creators had initially intended for the movie to release in theatres, they decided to make it available on Amazon Prime Video. The movie's global premiere on February 19, 2021, was met with a flurry of positive reviews that praised the performers and narration (especially Mohanlal).
These are the top 10 Malayalam movies on Amazon prime video.