Going by the sleuth of saas-bahu soaps in India, the Indian TV scene desperately needs a makeover. These are the Top 20 TV shows across the border that we can't wait to be made available in India.
1. Game of Thrones
...
Game of Thrones is one of those mega-epics that one simply can't afford to miss. Not a surprise, it is the most pirated show in the world today. To talk of its basic premise, it is a fantasy show about 7 Royal families and their trials and tribulations as they all try to claim their right to the Iron Throne. It is an edge-of-the-seat thriller and has led to astronomical amounts of merchandised products. Not just the show, but the actors have gone on to become huge celebrities. Currently no network in India airs Game of Thrones, primarily because of its raw and graphic content. One can, however, get a Hotstar premium account and have the same luxury as their western counterparts.
...
2. Breaking Bad
...
Breaking Bad is easily one of those shows that simply grows on you, with its dark comedic style, and a superb eye for detail. Many movies and TV aggregators have ranked Breaking Bad as Television's Best Show Ever. The creator of the show 'Vince Gilligan' is a pure genius. His product is one that deems worship, as it is the only show that most critics describe as running without a single TV sin. Over the course of 5 seasons, there was never a single episode that didn't seem to pack the punch. Some of the quotes from the show have gone on to become legendary, "I Am The One Who Knocks", "Say My Name" and so on. Back home, ' Shah Rukh Khan Shah Rukh Khan or also known as SRK is a prominent >> Read More... ' has expressed his desire to do a remake of this hit show in India. Fingers crossed!.
3. Prison Break
How far would you go to save one of your family members? Would you ever imprison yourself? Well, this is what Michael Scofield did. He imprisoned himself hoping to find a way to make a prison escape. It is one of 20th Century Fox Television's biggest hits and has garnered fan following, however being one of the most underrated shows of all time. Prison Break had a successful runtime of 3 Seasons, but by the time it became so popular the channel decided to make a TV movie that follows a slightly different timeline. Prison Break is scheduled to return later this year. The wait of over ten years has been greatly satisfying indeed.
4. The Walking Dead
Hollywood has been filled with so much of Zombie flicks that the sheer amount of movies and shows would easily boggle anyone. There is a movie or a TV show for every reason and season. But in the case of The Walking Dead, the storyline has developed and matured over the years. Weirdly enough Indian producers have completely avoided the Zombie aspect, and you'll hardly find any movies on this subject, well except for '' starrer " Go Goa Gone Click to look into! >> Read More... ". Seriously it's high time that we have The Walking Dead right here in India.
5. The Almighty Johnsons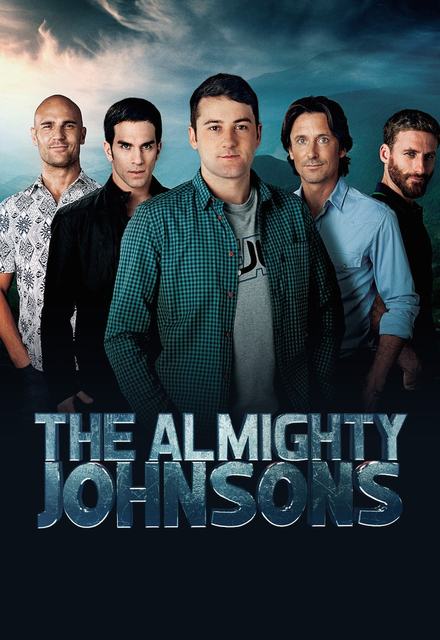 Movies and TV shows based on Gods is not new. I mean we have a fair share of our own Mahabharata and Ramayana and the shows running on Lord Shiva, Lord Ganesh, etc. The show presents the idea that there could be Gods walking and breathing among us. This incarnation of Gods is the basic premise of The Almighty Johnsons, based in New Zealand. The channel took the concept from Norse mythology and it presents the incarnation of Gods and Goddesses like Odin, Thor, Loki, etc. It cleverly mixes humor with drama and mystery, not to forget those divine powers. Here in India, we don't have a lack of Gods but the dearth of any good show.
6. True Detective
How can one forget "C.I.D"; it is one of India's most beloved shows. One can't forget those epic phrases, "Daya Darwaza khol." But, True Detective is different from the lot. It has a gripping story and covertly mixes elements of fantasy with real life. The show has so many story lines that by the end of the series, you would have more question than answers. The viewer is left to his imagination, and this is exactly what makes this HBO show so great. The show has received rave reviews especially for the 1st season if you're looking for something a little more dramatic this one is definitely for you.
7. True Blood
You have seen shows about zombies, angels, demons, creepy creatures, but how about a show that intertwines all of the above mentioned. It would be great, wouldn't it? Well, that's what True Blood (that is the name of the artificial blood that vampires in the show drink) delivers in every episode. There would be so much going around that you can't wait for the second episode, and you might probably end up binge watching the entire season. Even though True Blood was available in India but it was the censored version and in quiet honesty, it takes away the thrill and fun of watching a TV show of such high caliber. It has been couple of years since the show ended but it'd be great to have a re-run back home
8. Sherlock
India is a mysterious land, people, and its society and the joyous ride of adventures being an Indian comes along. We have had our fair share of homegrown detectives. Remember ' Byomkesh Bakshi Indian television industry has many detective seri >> Read More... '? Sherlock can be argued to be a couple of notches above that. The show has that famous in-your-face British humor mixed with intelligent and dramatic TV screenplay. ' Benedict Cumberbatch Benedict Timothy Carlton Cumberbatch was born in L >> Read More... ' has done an excellent job portraying the character of Sherlock Holmes. One can't easily forget Dr. Watson and Sherlock's arch-nemesis, Professor Moriarty. Sherlock is all ready for a 4th season this autumn, and we can't wait to have it here in India.
9. Mad Dogs (UK)
How far can a person go for money and wealth? Hide their identity, run all over the globe, steal, murder, and betray your loved ones? Well, Mad Dogs puts all these in a single show. The producers made the original version in the United Kingdom and subsequently remade by the US. Each episode is 1 hour long, and the cinematography makes it feel like an actual movie. The show has everything one would want out of a TV show–comedy, drama, thrill, adventure, etc. Although the show doesn't have any popular actors, the performance is of such high caliber that people would be glued to their TV screens.
10. The Inbetweeners
In India, apart from our saas-bahu serials, there are numerous shows about teens and college students. The Inbetweeners is a story about four horny teenagers, their adventures, and how they miserably fail at every attempt they make to live a civilized life. It has great comedic undertones and follows the tracks of a road-movie. It makes for a great afternoon watch. These are the types of shows that can help re-invent Indian TV scenario. It was rated by most critics as one of the best comedy shows of UK and the producers have also made 2 movies based on the show.
11. The Returned The Returned is an adaption of the 2012 French ser >> Read More...
Horror stories and serials are not a new thing in India. But there has been a lack of decent shows in the recent past. Shows like "Ssshhhh…Koi Hai" and " Aap Beeti Aap beeti is a Hindi horror serial. DD channel tel >> Read More... " were like the jewels of the past. The Returned, (Les Revenants, in French) is something completely new. One needs to watch a couple of episodes to get an idea of what is going on, but after that, it is an absolute joyride. It an edge-of-the-seat thriller and its picturesque scenery and beautiful landscapes add to its charm. In India when one talks of horror movies, one can only think of ' Bipasha Basu Bipasha Basu, born in January 7,1979 in Delhi, is >> Read More... '. Our country-folk too should have the right to shows of such high pedigree.
12. The Sopranos
Movies and TV shows on crime syndicates are not a new thing. Sopranos is, however, very different from the rest. The show is very intense, and the writers paid a great attention to each detail. The Sopranos is the story of Anthony Soprano, mafia boss operating in LA, and his trials and tribulations of his life as a criminal, his family members, rivals and the likes. It was ranked by most critics as one of the best TV shows and was a cable TV hit for HBO. The filming style is quite similar to "The Godfather", and Indian audiences would surely appreciate that.
13. Californication
' David Duchovny David Duchovny is an American artist. He has credi >> Read More... ' plays the prime lead in Californication. He plays the role of a multi-talented character-a writer, a great father, a great friend, and a terrible lover. He has the knack of irritating people around him and always finds himself between a rock and a hard place. David is a one hit wonder after his novel; God hates us all was a best-seller. The character suffers from writer's block and looking for inspiration he often goes to wild parties, epic night-outs and sleeping around with literally any moving object. The show presents a unique take on life behind the curtains and Indian TV would be blessed to have it in its repertoire.
14. Daredevil
In India, we have had many shows about superheroes. How can one forget " Shaktimaan Shaktiman is a famous Indian Fictional show with a >> Read More... ", Jr G, and Bongo? Speaking of movies from the Marvel Cinematic Universe there's "Ironman" and DC Comics greats like "Superman", "Batman", and " Aquaman Click to look into! >> Read More... ". However, Daredevil draws a different line from the rest. It is an absolute gem from Marvel, and the presentation style is akin to those of high budget movies. It's the story of a blind protagonist and how he takes up the road of a vigilante going after the chief criminal of the city. Daredevil has completed two seasons and is geared up for a third next year.
15. Silicon Valley
Bangalore is known as the Silicon Valley of India. Speaking of the show Silicon Valley, it is an attempt by HBO to show how start-up life can be and the everyday struggles of 4 budding geniuses who want to make it big in the Apple City. The show has the trademark HBO dramedy style. The show has received great reviews and has been lined up for another season next year.
16. The Newsroom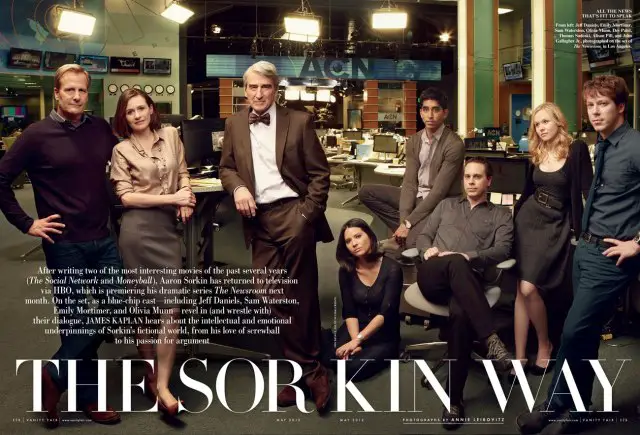 Who likes watching the news, nobody I guess. But, The Newsroom is about the experiences of people running the news channel and the hard choices they have to make, the gossip and what goes on around making news happen. The writers cleverly articulated the show and the timeline follows the main events that took place in the USA between 2000 to 2015 – the Twin Tower bombing, Boston Marathon suicide…. The show has our very own ' Dev Patel Dev Patel is a British actor, who saw his first gl >> Read More... ', the " Slumdog Millionaire Click to look into! >> Read More... " fame, playing an ace reporter and a tech freak. It is one of HBO's highly-rated series and drew consistent TRP since its inception.
17. Entourage
Entourage is a TV show about TV shows, movies, movie stars, celebrities and the likes. It presents a real-life description of what goes on in the life of celebrities – how studios make movies, the instances of casting couch, the tantrums thrown by the actors, funding of movies and so on. It is notably famous for the numerous guest appearances, viz. ' Eminem This guy changed the course and history of music a >> Read More... ', ' Mark Wahlberg One of the multi-awarded youngest and finest star; >> Read More... ', ' Sofia Vergara Sofia Vergara is a gorgeous Columbian model, host, >> Read More... '. The show is distinctly famous for its crass language, nudity and graphic content – one of the reasons for it not being broadcasted here in India. The series ran from 2004-2011 and after a gap of 4 years, in 2015 it was made into a movie.
18. Banshee
Banshee is one of those shows that would easily be in my top 5 any day. Banshee completed its run couple of months back. To those who followed it over the years, it teaches us a lot about friendship, trust, love, loyalty and above all with hard work and perseverance one can make the impossible happen. Banshee is about an ex-con who has taken the identity of a local Sheriff and the following seasons focus on his path to redemption, the heists, the gang busts and the occasional murder or two. Cinemax hit numbers with Banshee, and the fans would surely miss the show.
19. Skins
Skins, is the second British series to figure in this list. It is about high school teenagers, their life, the transient friendships, drug-addicts, singers, dancers, and dreamers. Each episode is different in the sense that it told the story from the perspective of the character. What set Skins apart is its style of storytelling and presented a wide array of characters. Skins had a successful run of seven seasons being divided into brackets of two seasons as it focused on the students of the High School during that period. Season seven was the last and it made for a great end to a great show.
20. The Office (US)
Office life can be boring. But, The Office tries to show us a different picture of what an office life looks like. It is a show about 9 to 5 working blue collared people; the crooked boss whom everybody hates, the fun couple, the lazy accountant, you get the idea. The show has been an absolute killer. The studios in the US remade the show from its British counterpart, which too had a successful run of 2 seasons. You can judge the popularity of the show going by the legendary memes and quotes based on the show. The office has gone up to be one of the highly rated shows of all times and has a cult following along the lines of Breaking Bad and The Sopranos.