Reality shows and talent hunt constitute a big part of Indian television nowadays. Considering the progress that the small screen industry has made over the past few years, even the B-Town celebs get attracted to work here, and the best way to maintain the standards is to judge the reality shows. Here is a list of Bollywood stars that judge such shows.
1. Kirron Kher Kirron Kher or Kirron Anupam Kher was Kiran Thakar >> Read More...
...
Kirron Kher is a versatile actress we all know. Be it any role, she does full justice to it. She entered the television as a judge of India's Got Talent, a reality show that is based on the international Got Talent format. The show started on 27 June 2009, and she has judged all the seven seasons. Her sarees and style make her look pretty, and we can't think of any other celeb that can do her part better.
2. Khan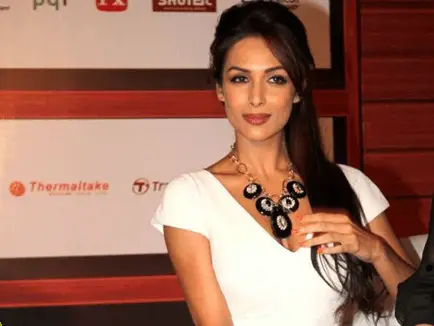 ...
Malaika Arora started as a video jockey on MTV and progressed to doing films after modeling. Although she hasn't had a great Bollywood career, she has done a good work on television. She made her comeback on TV in 2005 as a judge of ' Nach Baliye Whooping success to its credit of 145 episodes and >> Read More... 1 & 2'. She has also judged a couple of seasons of 'Jhalak Dikhla' 'Jaa, Zara Nach Ke Dikha'. She is now known for being in the judging panel of India's Got Talent since 2013.
3. Karisma Kapoor
...
She belongs to the prestigious Kapoor family and is the eldest of the fourth generation. She started her acting career with Prem Qaidi in 1991 when she was only seventeen. She is a recipient of a National Film Award and four Filmfare Awards. She made her debut on television with serial Karishma-The Miracle of Destiny which lasted for a year. She has also judged the fourth season of Nach Baliye along with Arjun Rampaland Hans Baliye.
4. Sajid Khan Sajid Khan is a Bollywood director, producer and e >> Read More...
...
Sajid started his career with television in 1995 with Mai Bhi Detective followed by 'IkkePeIkka' where he was the host. He played triple role in 'Kehne Me Kya Harz Hai'. He made his acting debut in a side role with 'Jhoot Bole Kauwa Kaate'. He got into film direction with Darna Zaroori Haiin 2005, and has also directed famous movies like Heyy Baby. He made his comeback on TV as a judge of Nach Baliye 4 and 5.
...
5. Sohail Khan Sohail Khan is an Indian Film Actor. He is also a >> Read More...
...
Sohail is the youngest of the three Khan Brothers. He made his acting debut with ' Maine Dil Tujhko Diya Click to look into! >> Read More... ' in 2002, where he acclaimed critical appreciation, but he had already worked as a producer, director and writer before. His acting graph has been low and has appeared more as a comic actor. He decided to go to television, and judged Comedy Circus from 2011 to 2013.
6. Arbaaz Khan Born in a family that has strong ties in the film >> Read More...
...
Arbaaz Khan is the middle child of the three brothers of Khan Brothers. Like his younger brother Sohail, his career hasn't flourished much over the past years. He made his acting debut with Daraar in 1996 which got him Filmfare Award for the Best Negative Role. He later got into production and direction in 2010 with Dabangg. He entered the television in 2014 becoming one of the judges of Comedy Circus replacing Sohail Khan.
7. Dharmendra
Dharmendra does not need much introduction. He has ruled the film industry for almost two decades and has proven his worth as a politician too. As such he did not have much requirement of appearing on television; he too could not escape from its charm and decided to dazzle the small screen like his generation actors and Jeetendra. He judged the third season of India's Got Talent along with Kirron Kher and Sonali Bendre Sonali Bendre, the epitome of beauty and grace was >> Read More... .
8. Mithun Chakraborty When we talk about the few legends in the Indian f >> Read More...
Mithun Chakraborty who set new dancing standards in Bollywood in the 70s and 80s has worked in three hundred and forty-seven movies including regional language films. He had been active throughout and made his first appearance on TV as a judge of Bengali dance show Dance Bangla Dance Story soon >> Read More... . When the concept was adopted in Hindi, a higher category of head judge, known as a grandmaster was introduced. He has judged all the five seasons of DID.
9. Shilpa Shetty A model turned actress, producer, entrepreneur and >> Read More...
Shilpa hails from South India and has worked in Telugu and Tamil movies as well. She gained success from her debut movie Baazigar. She diverted to business and took a break from acting for some time after her marriage. She made her comeback through television by judging the fifth and sixth season of Nach Baliye. Mom Shilpa has recently produced a dance show for kids named Super Dancer and is one of the judges.
10. Preity Zinta Preity, also known as Preity Zinta is a famous Act >> Read More...
Preity never wanted to become an actor. She coincidentally accompanied her friend to an audition and bagged a role in Mani Ratnam's Dil Se in 1998 that marked her acting debut. She then became one of the leading actresses of her time, also focusing on her IPL team Kings XI Punjab. After succeeding as an actor and an entrepreneur, she entered the television world by becoming a judge of 'Nach Baliye 7', replacing Shilpa Shetty.
11. Hrithik Roshan Hrithik Roshan with his unimaginable dance moves i >> Read More...
Hrithik is an ace actor of Bollywood, and one of the best dancers in the industry. He debuted in 2000 with 'Kaho Na Pyaar Hai'. His charm never faded away and he has mesmerized the entire nation with his flexibility and dance moves. Consequently, he made his appearance on television in 2011 as a judge of the reality show Just Dance Just dance was a dance reality show aired on Star >> Read More... along with Farah Khan Farah Khan is an Indian film actress, producer, di >> Read More... and Vaibhavi Merchant Vaibhavi Merchant is one of the best choreographer >> Read More... .
12. Remo D'Souza
Remo is one of the leading choreographers of the nation today. He had choreographed seventy Bollywood movies from 1995 before he made his first appearance on television as one of the three judges of Dance India Dance from 2009 to 2012. He then became a jurist on ' Jhalak Dikhla Jaa Story soon >> Read More... ' for four years along with Madhuri Dixit Madhuri Dixit is not just known as the also a smil >> Read More... and Karan Johar Karan Johar is one among the top ten celebrities i >> Read More... . After succeeding as a director, he became the super judge on Dance Plus.
13. Farah Khan
Farah Khan is one of the leading choreographers and directors of Bollywood and has choreographed various songs since 1992. There is a long list of shows that she has judged on television, but the first of all was with Sonu Nigam Sonu Nigam is a renowned Bollywood singer and comp >> Read More... and Annu Malik. She was also a jurist of 'Entertainment Ke Liye Kuch Bhi Karega' for five seasons, Jhalak Dikhla Jaa 1, Nach Baliye 4, Just Dance and India's Got Talent
14. Archana Puran Singh Archana Puran Singh is an Indian TV artist and pre >> Read More...
Archana Puran Singh is an Indian actress that mostly appears in supporting roles. She made her debut in 1987 with Abhishek opposite Aditya Pancholi Aditya Pancholi is one of the well known actors o >> Read More... . She did negative roles at the beginning of her career but later appeared more prominently as comic characters. She had worked earlier on television as a host, but started judging Comedy Circus from 2006 and has appeared in all the seasons.
15. Sonali Bendre
Sonali started working as a model than making her Bollywood debut in 1994 with Aag. She has been a part of commercial hits such as 'Hum SaathSaath Hain', Bhai, Sarfarosh. She began to judge the fourth season of Indian Idol along with Anu Malik Anu Malik is considered as one of the most famous >> Read More... , being on the judging panel of India's Got Talent 1 and 2 along with KirronKher, India's Best Dramebaaz. She has also worked as the lead in serial AjeebDaastan Hai Ye.
16. Madhuri Dixit
Madhuri made her acting debut in 1984 with Abodh and after giving nine flops in a row, she ruled the 90s. She gave up her career after getting married in 1999, and made her comeback eight years later through ' Aaja Nachle Click to look into! >> Read More... '. The movie wasn't a hit at the box-office, thus Madhuri chose to enter the television industry. She became one of the three judges of dance show 'Jhalak Dikhla Jaa' and continued for four seasons.
17. Sonakshi Sinha Sonakshi Sinha is a well-known Indian Actress. She >> Read More...
Sonakshi made her debut in 2010 with Dabangg opposite Salman Khan Salman Khan is a very famous Indian actor and a pr >> Read More... , and in spite of receiving criticism; she made her place on the top. Today she is one of the highest paid actresses of Bollywood. She made her appearance on television by judging the talent hunt show Indian Idol Junior 2.
18. Shahid Kapoor Shahid Kapoor also identifies as the name Shahid K >> Read More...
Shahid Kapoor was a student at Shamak Dawar's dance class and had won a competition in which fifteen hundred people had participated. He then worked as a background dancer after for a few years. He bagged his role for 'IshqVishq' after an earlier rejection. Shahid experienced career fluctuations and he finally made his appearance on television as a judge of 'Jhalak Dikhla Jaa' reloaded replacing Madhuri Dixit and Remo D'Souza.
19. Jacqueline Fernandez Jacqueline Fernandez is one of the top actresses i >> Read More...
The latest name that adds to the list of judging the reality shows is Jacquline Fernandez. She belongs from Bahrain, and after working as a TV reporter, she got her break in Bollywood when she had come for a modeling assignment. She gained success in a short span of six years and is now one of the three judges of 'Jhalak Dikhla Jaa 9' with Karan Johar and Ganesh Hegde Ganesh Hegde is a popular singer, choreographer an >> Read More... .
20. Karan Johar
The last one to enter the countdown is Karan Johar. KJo is a leading director and producer as we all know, and he has given an equal contribution to the television industry by judging a reality show,'Jhalak Dikhla Jaa since 2012 and India's Got Talent seasons 4 to 7.