1) Indian Idol Indian Idol is a very popular singing reality show >> Read More... : Indian Idol is one of the most prestigious singing shows of Television Industry aired on Sony Entertainment. The show took its initiation in the year 2004 launching the first season and won the hearts of Indian people. Later on, it continued its journey for nine seasons with an enormous participation of singers from every part of India. The Show had been judged by Anu Malik Anu Malik is considered as one of the most famous >> Read More... , Sonu Nigam Sonu Nigam is a renowned Bollywood singer and comp >> Read More... , Farah Khan Farah Khan is an Indian film actress, producer, di >> Read More... and Alisha Chinai Alisha Chinai was born on 18th March 1965 and her >> Read More... . The position of the participants had been wholly decided by the public voting.
2) Sa Re Ga Ma Pa: Sa Re Ga Ma Pa is an Indian Singing Reality Show aired on Zee TV. The show was first telecasted in the year 1995 with Sonu Nigam as the host. It had been continuing its journey then with multiple variations on the theme of the show. Sa Re Ga Ma Pa Lil Champs had been specially launched for Young Children who wanted to fulfill their dreams to become future singers. The judgment was done by the hosts and by public voting.
...
3) Star Voice of India: Star Voice of India is the first Indian Singing Show produced by Star Plus. The show was initiated in the year 2007 directed by Gajendra Singh Gajendra Singh is a famous director and television >> Read More... , the creator of Sa Re Ga Ma Pa. The Show has been hosted by the judges of Sa Re Ga Ma Pa Series. Later, Star Voice of India, Chote Ustaad was started for the children between the ages of 5-8 with Shreya Goshal, Pritam as the Hosts. It gained a massive response from all people.
...
4) Padutha Theeyaga: Padutha Theeyaga is a South Indian reality singing competition telecasted on the channel ETV. The theme of the show is to bring out the upcoming talents of singers of Andhra Pradesh and Telangana. It was first held in the year 2010 and it's continuing its journey. The Show has been hosted by one of the legendary singers, S.P.Bala Subramanyam. This show emerged as their platform for various playback singers of Tollywood like Sravana Bhargavi Sravana Bhargavi is an Indian-Telugu Playback sing >> Read More... , Kousalya, Hemachandra, and many more. The show has successfully completed 11 series with different prospectives.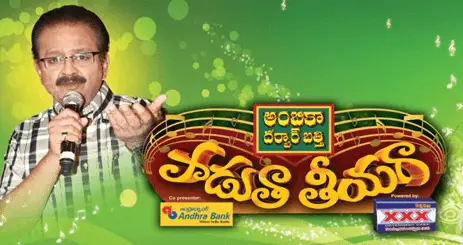 ​
...
5) Dil Hai Hindustani Reality TV talent hunt shows are one of the most v >> Read More... : Dil Hai Hindustani is a Singing Reality Show aired on Star Plus. It is produced by Frames Productions of Ranjeet Thakur Ranjeet Thakur is an Indian producer who has worke >> Read More... and Hemant Ruprell Hemant Ruprell is an Indian producer, who has made >> Read More... . This show encourages the talent of singers from every part of the world. It has completed its first season in 2016. The show has been judged by Karan Johar Karan Johar is one among the top ten celebrities i >> Read More... , Badshah, Shekar Ravjiani, and Shalmali Kholgade Shalmali Kholgade is very famous Indian songwriter >> Read More... .
6) Airtel Super Singer: Airtel Super Singer is a reality singing show broadcasted on Vijay TV. The show has completed six seasons successfully till 2016. The program, which appeared in 2006, tries to find the best playback recording voice and singing ability in Tamil Nadu through a progression of state-wide try-outs. Chosen hopefuls are required to take an interest in various rounds, and mean to be selected to perform in the show's fabulous finale in each season.
...
7) India's Raw Star: India's Raw Star is singing reality competition airing on Star Plus from 2014. The show was mentored by rap singer Yo Yo Honey Singh and was hosted by Gauhar Khan Gauhar Khan or Gauahar Khan or Gauahar Zafar Khan >> Read More... . Rituraj Mohanty won the main season, with Darshan Raval Darshan Raval is an Indian Playback Singer, Music >> Read More... and Mohit Gaur Mohit Gaur is an Indian Singer and Television Acto >> Read More... completing second and third respectively.
...
8) India's got Talent: India's Got Talent is a reality show on Colors TV which provides a great platform for Indians to showcase their abilities like singing, mimicry, dancing, and puppetry. The preliminary season got started and telecasted in the year 2009. It has completed seven seasons in a row till the year of 2016. India's Got Talent go behind the Global Got Talent design, in which candidates try out before three judges and a studio gathering of people.
...
9) The Rising Star Reality TV talent hunt shows have always been one >> Read More... : Rising Star is a reality singing show telecasted on Colors TV on weekends, hosted by Meiyang Chang Meiyang Chang wanted to follow the family traditio >> Read More... and Raghav Julay. The program gives the watchers a chance to vote in favor of candidates live through the channel's mobile app application. Prominent playback vocalist Shankar Mahadevan Shankar Mahadevan, a well-renowned, talented and f >> Read More... , on-screen character artists Monali Thakur Monali Thakur is a Kolkata-born playback singer an >> Read More... and Diljit Dosanjh Diljit Dosanjh, born on 6 January 1984, in Jalandh >> Read More... are the guests in the show. This show is the foremost show in India which includes Live Audience Voting.
...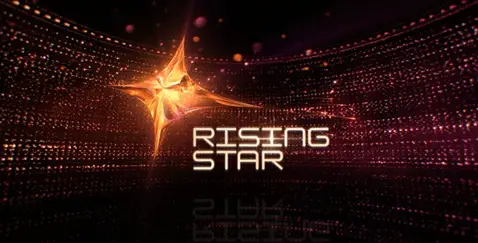 10) Bol Baby Bol: Bol Baby Bol is a Singing Competition aired on Gemini Tv. The show was launched in the year of 2012. This program was specially meant for encouraging singers under the age of 14. The show has been judged by Singer Mano, Koti, Sunitha. The show has completed its seven seasons and continuing its 8th now. This show has created a great platform for children to showcase their talent.