Ranveer Singh Ranveer Singh Bhavnani is an Indian movie actor wh >> Read More... is one of the most versatile talents in Bollywood. He is one of the most energetic people in showbiz right now. From his debut in Band Baaja Baaraat Click to look into! >> Read More... as Bittu Sharma alongside Anushka Sharma Born in an army family to Col. Ajay Kumar and Ashi >> Read More... , he displayed his versatility through the characters he chose to play. With his performances in Sanjay Leela Bhansali's Bajirao Mastani Click to look into! >> Read More... and Padmavat, he gained critical acclaim. Ranveer's energy, his fashion sense, his attitude, and his quirkiness cannot be ignored. Here are the top 10 Ranveer Singh being Ranveer Singh moments:
1. Ranveer Singh Kissing Bear Grylls
A video of Ranveer Singh kissing the British adventurer Bear Grylls, best known for his show Man vs. Wild went viral on the internet. He is seen kissing him quite aggressively. Bear looked like he couldn't breathe. An Instagram user called it "probably the scariest moment in Bear Grylls' life." Others called it a borderline assault. This act of Ranveer sparked a meme-fest on Twitter and Instagram. Ranveer met Bear for the first time in this Netflix special Ranveer Vs Wild With Bear Grylls.
...
2. Ranveer Singh Breaks Down On Netflix Special With Bear Gryll
Ranveer doesn't mind shedding tears and showing his sensitive side. In a world where stereotypes like men don't cry are prevalent, a star like Ranveer showing his unfiltered side is like a breath of fresh air. 36 hours of stress later, Ranveer's body almost gave up and he couldn't take his last few steps properly before he broke down. He however managed to push his limits and continue the journey.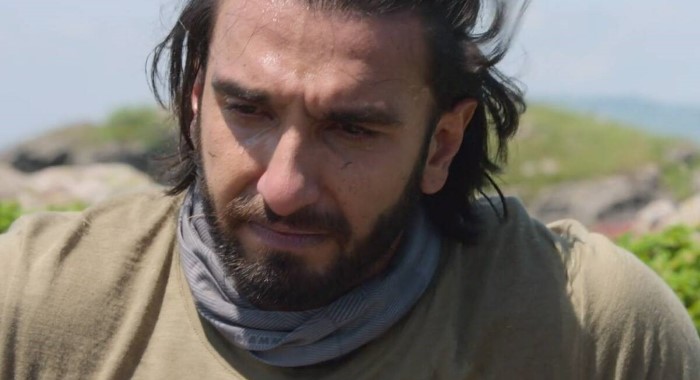 3. Ranveer Singh's Motive Behind Accepting The Special With Bear Grylls
In the beginning of the Netflix special with adventurer Bear Grylls, Ranveer has revealed that his motive behind him accepting to navigate through the dense Serbian jungles was because he wanted to take the rare Serbica Ramonda flower home for his wife Deepika Padukone Deepika Padukone is an Indian actress and model. S >> Read More... . Ranveer's effort can be seen when his body almost gave up but he pushed his limits to fetch the flower for Deepika. His love and affection for his wife are unmatched.
...
4. When Ranveer Singh Introduced Himself As Deepika Padukone's Husband
Ranveer, who himself is a successful actor, introduced himself as Deepika Padukone's husband at an event in the US. Ranveer doesn't miss an opportunity to hype his lady love. He literally sets the standards for men every time he steps out with his wife Deepika. This shows how secure Ranveer is about himself and his achievements. The couple is really lucky to have each other.
...
We have seen Ranveer, the actor and Ranveer, the dancer. But it's now time to see Ranveer the rapper. Ranveer turned into a rapper for his movie Gully Boy directed by Zoya Akhtar. He also performed with several street rappers of Dharavi during the promotions of Gully Boy.
...
6. When Ranveer Took Jokes To Raise Funds
Ranveer participated in All India Bakchod's Knockout where he got roasted left, right, and center for his relationships, movies, and acting which he took without any hesitation. He even made jokes about himself and laughed them off. AIB's knockout donated 40 lakhs to charity after this event. Other actors such as Arjun Kapoor Arjun Kapoor is a Bollywood star. He was born on 2 >> Read More... , Alia Bhatt Alia Bhatt is a trendsetting actress from Mumbai, >> Read More... , Deepika Padukone, Sonakshi Sinha Sonakshi Sinha is a well-known Indian Actress. She >> Read More... , and filmmaker Karan Johar Karan Johar is one among the top ten celebrities i >> Read More... attended it.
...
7. Ranveer's Quirky Fashion Sense
Ranveer gives off a different level of confidence when he experiments with his clothing. He is very experimental and maximalist when it comes to his style. He also wears gender-neutral clothing which made his fashion choices get questioned by a lot of people. He loves to express himself through his fashion choices and his fans are here for it.
...
8. Ranveer Singh's Nude Photoshoot With Paper Magazine
It is very clear that Ranveer is very comfortable in his own skin. Along with that, he is very unapologetic about his fashion choices. He can pull off literally anything. He said that he is hardworking and will spend on his clothing in the way he likes in the Paper magazine interview. He doesn't seem to get upset by anyone's comments. Ranveer's nude photoshoot for Paper magazine went viral and sparked several controversies.
...
9. Ranveer Is The Face Of Many Brands And Some Of Them Are Unconventional
Ranveer is one of the top stars to endorse condoms. He rapped in the advertisement and added a new definition to condom advertisements.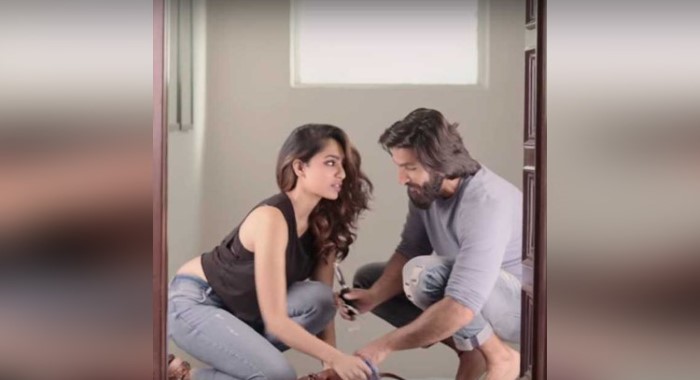 10. Ranveer Singh's Hidden Talent
Before the latest episode of Koffee with Karan featuring Ranveer and Alia, we don't know that Ranveer has excellent mimicry skills. He mimicked some of the top Bollywood stars like Hritik Roshan, Ranbir Kapoor Ranbir Kapoor is a noted Indian film actor. He was >> Read More... , Karthik Aaryan, Ajay Devgn, and Varun Dhawan Varun Dhawan, a new comer entered Bollywood with h >> Read More... on the Koffee couch.