Bollywood has covered all themes and one of the most loved themes is around brothers. Several movies have beautifully portrayed this brotherly affection. From classic movies like Karan Arjun Click to look into! >> Read More... to new-age movies like Dil Dhadakne Do Click to look into! >> Read More... , we have seen and loved a bunch of such movies. These characters have brought to life stories that explore the complexities of sibling bonds, often evoking a range of emotions in viewers. From heartwarming tales of sacrifice and support to intense dramas of rivalry and redemption, Bollywood has presented a diverse array of on-screen brothers who have become iconic figures in Indian cinema. Brothers have a unique relationship that is filled with love and warmth, with a dash bit of childishness. This article is all about the top 10 on-screen Bollywood brothers. So, let's get started.
The legendary actor, Dev Anand is commended for his role as a brother to Zeenat Aman Zeenat Aman is a trendsetter and the most versatil >> Read More... in the movie, Hare Rama Hare Krishna. The two are known for their romantic roles but this siblinghood movie was a hit. A young man (Dev Anand) embarks on a journey to Kathmandu in search of his sister, whom he has been separated from for a long time. He discovers that she has joined a group of hippies, making the task of reuniting her with their family more challenging than he initially anticipated.
2. Shahrukh Khan
The charismatic Shahrukh Khan played the role of brother to Aishwarya Bachchan in the movie, Josh. Not just siblings, they were twins! Their childish and tapori equation was loved by audiences. Set in Goa, the movie is about Max, who resides in Goa alongside his twin sister Shirley, who becomes furious upon discovering that she has developed romantic feelings for Rahul, the younger brother of his longstanding adversary, Prakash.
In the movie Dil Dhadakne Do, Ranveer Singh along with his on-screen sister, Priyanka Chopra Born on 18 July 1982, Priyanka Chopra is an establ >> Read More... depicted the perfect relationship between a brother and sister. With the blend of comedy and drama, the movie is about a dysfunctional family aboard a cruise ship, navigating through love, relationships, and societal expectations.
...
The ideal elder brother, Arbaaz Khan constantly protects his young and naïve sister, Kajol from the problems she faces. In the movie, Pyaar Kiya Toh Darna Kya Arbaaz won hearts with his bade bhaiya responsibilities towards Kajol. Muskan (Kajol) falls in love with a poor man, Suraj. But they face opposition from Muskan's strict and over-protective brother, Vishal (Arbaaz). 
...
Khadija, the younger sister of Iqbal, played an instrumental role in his success, embodying the adage that behind every accomplished man stands a woman. Their bond was exceptional, with Iqbal often leading the way while Khadija provided unwavering support. Similarly, in Shweta's case, who portrayed Shreyas' younger sister, she served as a guiding light for her deaf and mute brother. This portrayal highlights the significant influence and assistance that these sisters provided, showcasing the strength of their relationships and the crucial role they played in their respective brothers' lives.
...
In a departure from his usual style of shouldering films alone, Salman Khan generously shared the credit with the powerhouse performer Tabu in ' Jai Ho Click to look into! >> Read More... '. The film defied typical masala entertainment tropes and instead focused on social awakening, with Salman portraying a caring brother to his elder sibling. Once again, Salman proved his versatility by convincingly embodying any character he takes on.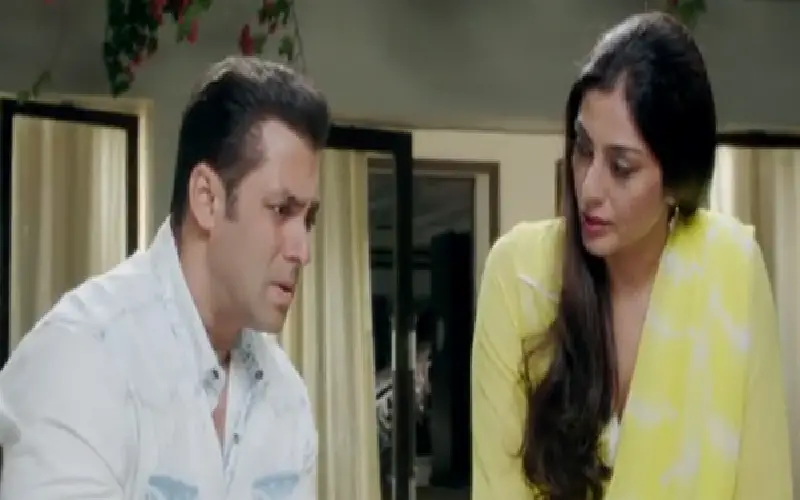 ...
The film Fiza portrayed the tale of a resilient and spirited sister determined to locate her brother, who disappeared amidst riots and became entangled in extremism. The performances by the lead actors, Hrithik Roshan and Karishma Kapoor were outstanding, as they flawlessly embodied their respective characters. One particularly intense scene remains memorable, where Karisma's character breaks down emotionally following the demise of their mother.
...
The remarkable bond between a brother and sister became a standout element in the critically acclaimed film "Kai Po Che," which revolves around the lives of three friends. Sushant Singh Rajput Sushant Singh Rajput is one of the famous Indian t >> Read More... and Amrita Puri Amrita Puri was born on August 20th 1983 in Mumbai >> Read More... skillfully portrayed their characters' complex love-hate relationship, showcasing their acting finesse. The movie explores the challenges, dreams, and aspirations of the trio against the backdrop of societal and political turmoil. Through their performances, Sushant and Amrita brought depth and authenticity to the on-screen siblings, leaving a lasting impression on the audience with their compelling portrayal of this dynamic relationship.
...
The success of the blockbuster biopic " Bhaag Milkha Bhaag Click to look into! >> Read More... " owes much to the incredible onscreen chemistry between Farhan Akhtar and Divya Dutta Divya Dutta was born in Mumbai, Maharashtra, India >> Read More... . Their portrayal of the unbreakable bond as siblings was crucial in navigating the immense tragedy and hardships surrounding the Partition of India. One particularly moving scene that left a lasting impact was when Farhan's character proudly reveals his jacket as a representative of India to his emotional sister, played by Divya. The rare display of happiness through tears tugged at the heartstrings, leaving viewers deeply moved by their powerful performances.
In the film "Jaane Tu Ya Jaane Na," Genelia D'Souza and Prateik Babbar portrayed siblings with a close-knit friendship. Their characters belonged to the same age group, growing up together, engaging in playful banter, and occasionally pranking each other. Despite their squabbles, they had an intuitive understanding of each other's thoughts. The heartfelt conversation between them at the window was a particularly beautiful and memorable aspect of the film. The rest of their interactions were akin to the playful dynamics of Tom and Jerry, providing entertaining moments throughout the story.