In today's era, who doesn't want to be fit, and if you have to come on the screen, it's a need to be super fit and fine. Here are some Bollywood actors who sweat their blood to become perfect for the screen.
1. SARA ALI KHAN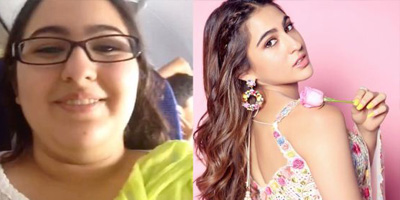 ...
The daughter of Amrita Singh Amrita Singh is an Indian film and TV actress. She >> Read More... and , Sara Ali Khan Sara Ali Khan is the daughter of the Bollywood act >> Read More... is the Hindi cinema actor whose first movie was ' Kedarnath Click to look into! >> Read More... ' with co-star Sushanth Singh Rajput. She was known by her parents and got to work in the film without any struggling. She was fat before coming to the cinema and has changed herself by working hard to look gorgeous as now she is in the movie. She has almost lost 30 kilos of weight.
2. ALIA BHATT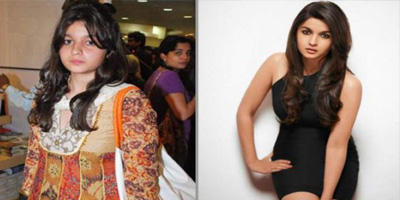 ...
The young age actor Alia Bhatt Alia Bhatt is a trendsetting actress from Mumbai, >> Read More... was cast in the first film Student of The Year, directed by the director Karan Johar Karan Johar is one among the top ten celebrities i >> Read More... . Before casting in the movie, Alia was the fatty girl and had lost 20 kilos to look fit in the movie Student of The Year.
3. ARJUN KAPOOR
...
We all know that Salman Khan Salman Khan is a very famous Indian actor and a pr >> Read More... helped Arjun Kapoor Arjun Kapoor is a Bollywood star. He was born on 2 >> Read More... to lose his weight. Arjun Kapoor is one of the most dashing actors of Bollywood. His first movie was Ishaqzaade with the co-star Parineeti Chopra The bubbly actress, born on 22nd October 1988, lan >> Read More... . To become an actor, Arjun Kapoor has a weight loss of 50 kilos, and now we can see him as a handsome hunk.
4. KAREENA KAPOOR
...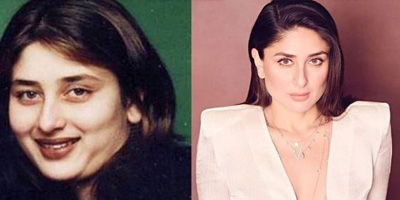 The Bebo of Bollywood, Kareena Kapoor Khan Kareena Kapoor is a super hit actress working in I >> Read More... is a well-known actress. She has done many iconic, and blockbuster films like K3G, Agent Vinod Click to look into! >> Read More... , and the recent movie was Angrezi Medium Click to look into! >> Read More... . She was also known for her zero figure look, but unfortunately, even Kareena was fat before entering the Bollywood. She has lost 32 kilos to become an actress in Bollywood and looks fit.
...
5. SONAKSHI SINHA
...
Sonakshi Sinha Sonakshi Sinha is a well-known Indian Actress. She >> Read More... 's first movie was with the Bollywood Bhai Salman Khan in Dabangg. To fit in the role, Sonakshi Sinha has to lose weight, and Sonakshi has lost 30 kilos of weight.
6. SONAM KAPOOR
...
The stylish girl of Bollywood, Sonam Kapoor Sonam Kapoor, Daughter of Anil Kapoor and model Su >> Read More... was once fat before coming to Bollywood. She is the daughter of the actor Anil Kapoor Anil Kapoor was born on 24th December 1956 in Mumb >> Read More... , and as for that, she got the movies easily. Sonam has lost 35 kilos of weight and has proved to look stunning and fabulous in her movies.
7. ESHA DEOL
Esha Deol Esha Deol is an Indian film actress, who was born >> Read More... , the daughter of Hema Malini Hema Malini is perhaps the only dream girl of the >> Read More... and ',' was not known much. For the movie, Dhoom, Esha Deol has to look sexy and has to develop all that abs. She lost 20 kilos for the movie and gave us the best of her in the movie Dhoom.
8. JACKKY BHAGNANI
An inspirational person for many who think that losing weight is not that easy. Jackky Bhagnani Jackky Bhagnani is a talented actor in the Bollywo >> Read More... proved that working hard will always pay you. He has lost almost 15 kilos in just twenty-one days, which was just amazing to know.
9. ADHYAYAN SUMAN
We all know the movie Raaz in which Bipasha Basu Bipasha Basu, born in January 7,1979 in Delhi, is >> Read More... and Adhyayan Suman Adhyayan Suman is a well-known Indian actor, who >> Read More... were the lead actors. The movie was based on horror and thriller. Adhyayan Suman loss his weight of 45 kilos which was unknown by many. Now he is still the hottest and handsome actor in Bollywood cinema.
10. PARINEETI CHOPRA
The cousin of well known Miss world and International actor Priyanka Chopra Born on 18 July 1982, Priyanka Chopra is an establ >> Read More... , Parineeti Chopra got her fame with Priyanka. Parineeti is not that famous as her sister, but she has worked much harder on herself to look gorgeous. For her first movie, Ishaqzaade, Parineeti has lost almost 28 kilos.