The Indian film industry is known for its exceptional music albums. Composers have a massive part in making music, but the singers bring life to it. Singers lend their voices to get a magical effect on the music. It makes the music more soulful and unforgettable. There are many singers and performers in the film industry, but only a few leave a permanent mark on the listener's heart. Here is a list of Top 10 Male Singers who have a special place in the hearts of Indian listeners.
Arijit Singh, the "King of Playback Singing", is an Indian singer and music composer. His song "Tum Hi Ho" captured the hearts of thousands of fans. He mainly works in Hindi, Bengali, and Urdu songs, but he has sung in many other Indian languages as well. He has been awarded six Flimfare Awards and a National Award.
...
Sonu Nigam is a popular Indian singer, music director, and actor. He mostly sings in Hindi and Kannada songs. He has received the Padma Shri by the Government of India. He is one of the most successful playback singers in the Hindi film industry. His musical skills have led him to be known as the "Modern Rafi."
Mohit Chauhan is an Indian singer mainly known for his Indie-Pop songs. He in the Silk Route Silk Route was a Malayalam TV show that aired on t >> Read More... band. He has received many awards for his playback singing. He started his film career with the song "Khoon Chala" from the movie Rang De Basanti Click to look into! >> Read More... . He has recorded songs in several Indian languages.
...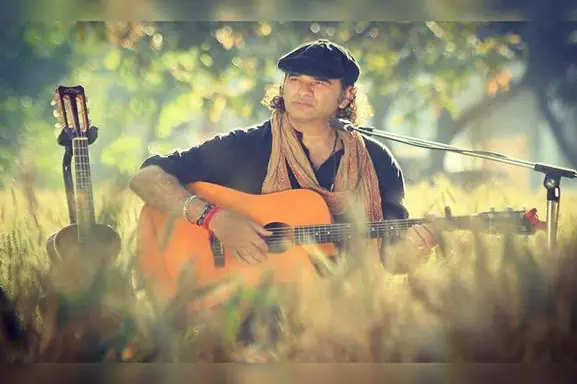 Jubin Nautiyal is an upcoming singing sensation. He is a singer and a performer. His song "Raataan Lambiyan", won him an IIFA award for "Playback Singer (male)." He has won awards at the 8th Mirchi Music Awards and the Zee Business Awards. He mostly works in Hindi films.
...
5. Yo Yo Honey Singh
Hiresh Singh, professionally known as Yo Yo Hone Singh, is an Indian pop singer, rapper, music producer, composer, lyricist, and film actor. He is one of the highest paid Indian Punjabi singers. He started out in the industry as a session and recording artist. Soon, he gained popularity and worked in several Bollywood films.
...
6. Shaan
Shantanu Mukherjee, professionally known as Shaan, is an Indian playback singer, actor, and television host. He has sung in several Indian languages. He has also appeared as a judge in reality singing show. He was also a coach on a the television reality show The Voice.
...
Udit Narayan is a household name in the Indian film industry. He has sung in several Indian languages. He has won National Film Awards The National Film Awards gets presented every year >> Read More... and Filmfare Awards. His song "Papa Kehte Hain" helped him establish his prominence in the film industry. He has sung thousands of songs in Indian and Nepali languages.
...
Sidharth Sriram is a music producer, songwriter, Carnatic musician, and playback singer. He predominantly works in the South Indian films. His soothing voice has gained him a steady fan base all over the globe. He is one of India's most-followed singers.
...
Vijay Prakash is a playback singer and a music composer. He has mainly sung in Kannada and Telugu films. He has also appeared as a judge on reality singing shows. He has also won a couple of Filmfare Awards. He is one of the four artists credited with the Grammy-winning song " Jai Ho Click to look into! >> Read More... ".
Kedarnath Bhattacharaya, professionally known as Kumar Sanu is an Indian playback singer known for his melody. He has predominantly sung in Hindi films. He has sung in other Indian Languages. He has also won several Filmfare Awards. The Government of India awarded the Padma Shri in 2009.