The Indian film industry is a power-house of talent. Since the inception of cinema, there have been so many artists who have made their mark in the hearts of the viewers. Among them, some singers have emerged who worked so brilliantly in their fields that they have earned the status of a legend. Their music is heard and appreciated by several generations. Young singers look up to them and try to be like them. Some of these legends who have won the hearts of India through their singing talent are as follows.
1. Kishore Kumar Kishore Kumar is an Indian playback singer, who ha >> Read More...
The name of Kishore Kumar comes first to our mind when we think about legendary singers of India. He has worked for years in Bollywood as a singer, composer, actor, director, and producer. He has also worked in several regional industries like Bengali, Gujarati, Kannada, etc. He has won several awards and accolades throughout his career, including eight Filmfare Awards for Best Playback Singer. There is an award in Madhya Pradesh called the Kishore Kumar Award. His songs are too many to be mentioned and almost all of them are brilliant and memorable. Some of his greatest songs are "Tu Hai Wahi', "Dil Kya Kare", "Hum Bewafa Hargiz Na The", " Keh Doon Tumhe", etc.
2. Mohammed Rafi Mohammed Rafi is a renowned Indian playback singer >> Read More...
Mohammed Rafi was a very versatile singer in Bollywood. He has sung songs for every mood and every occasion. He has won six Filmfare Awards and a National Award. He got the Padma Shri in 1967. Throughout his career, Rafi has sung over 7000 songs in many languages. Some of his notable songs are "Baharon Phool Barsao", "Babul Ki Duaaen Leti Ja', "Tum Jo Mil Gaye Ho", "Yeh Duniya Yeh Mehfil", etc.
3. Manna Dey Manna Dey is one of the greatest Indian classical >> Read More...
Hailing from Kolkata, Manna Dey is one of the most celebrated singers of India. He has been awarded the Padma Shri in the year 1971 and the Padma Bhushan in the year 2005. He also received the Dadasaheb Phalke Award in 2007. Dey has sung in various regional languages as well, most prominently Bengali. His popular songs are " Laaga Chunari Mein Daag Click to look into! >> Read More... ", "Tu Pyaar Ka Sagar Hai", "Tum Bin Jeevan', etc.
4. Lata Mangeshkar Lata Mangeshkar, the veteran playback singer had >> Read More...
Lata Mangeshkar is one of the best female playback singers in India. She has worked for decades in the Indian film industry, producing several songs that are gems. The Indian Government has awarded her the Dadasaheb Phalke Award in 1989 and the Bharat Ratna as well. Lata started working as a singer after her father's death when she was 13 years old. She has also learned Indian Classical music. Some of her major hit songs are "Aayega Aanewala", "Aaja Re Pardesi', "Pyaar Kiya Toh Darna Kya", etc. She is a living inspiration for the following generations.
5. Asha Bhosle Asha is considered to be the second greatest femal >> Read More...
Asha Bhosle is the younger sister of Lata Mangeshkar and a great playback singer in Bollywood. Her unique voice and vocal range made her a favorite among the audience as soon as she arrived in the Indian music industry. She has received the Dadasaheb Phalke award and the Padma Vibhushan. Her best songs came in collaboration with her husband, R.D. Burman. She is a very versatile performer and an excellent singer. A few of her songs are "Aaja Aaja", "O Mere Sona Re", "O Haseena Zulfon Wali", "Piya Tu Ab Toh Aaja', etc.
6. Mukesh Chand
Mukesh Chand, popularly known as Mukesh, is a legendary singer in Indian cinema. He is primarily known for his romantic and emotional songs in Hindi movies. He had his unique style of music and gained a lot of popularity in his era. He is the winner of the National Film Award for Best Male Playback Singer. His singer career was affected due to his heart disease, yet he sang many popular songs. Some of them are "Kabhi Kabhi Mere Dil Mein", " Dum Dum Diga Diga Dum Dum Diga Diga was a Bollywood music video show >> Read More... ", "Kahin Door Jab Din Dhal Jaye", "Jeena Yahan Marna Yahan", etc.
7. Jagjit Singh Jagjit Singh is 'Ghazal King' in Indian music. His >> Read More...
Jagjit Singh was a widely acclaimed Ghazal singer, playback artist and composer of India. He was responsible for making ghazals popular in India and even worldwide. He received the Sahitya Academy Award in 1998 and the Padma Bhushan in 2003. There is also a stamp in India in his honor. He has composed and sang songs for many Hindi films like Arth, Saath Saath, etc. Apart from that, he has released many albums full of beautiful songs. His popular songs are "Phir Pukara Hai', "Yeh Tera Ghar Yeh Mera Ghar", "Chitthi Na Koi Sandesh", "Hosh Walon Ko", etc.
8. Hariharan
Hariharan is an extremely talented singer who has worked extensively in the Hindi and Tamil film industry. He is also a famous ghazal singer. His unique blend of Classical, Ghazal, and Bollywood style is well-appreciated by the public. He is the winner of the National Award and the Padma Shri. His collaborations with A.R. Rahman have created magical songs. Some of his melodious songs are "Jhonka Hawa Ka', "Bahon Ke Darmiyan", "Tu Hi Re", "Tere Bina Zindagi Se', Nahin Saamne", etc.
9. Usha Uthup Song 'Ramba Ho' from the movie Armaan mesmerizes a >> Read More...
Usha Uthup is one such singer who has sung songs in the folk, pop, Bollywood and jazz genres. She is extremely popular as a playback singer and a stage performer. Her unique voice is very fresh and attractive for unconventional songs. She has made several old songs very popular by singing them in her style. Some of her songs are "Ek Do Cha Cha Cha", "Hari Om Hari", "Koi Yahan Aha Nache Nache", "Uri Uri Baba", etc.
10. Kavita Krishnamurthy Kavita Krishnamurthy is the female playback singer >> Read More...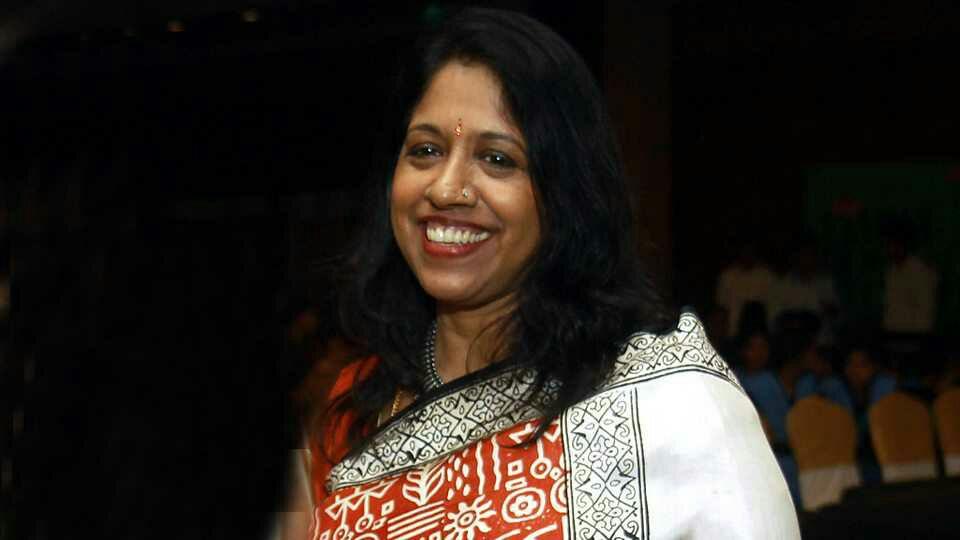 Kavita Krishnamurthy is a Classical and Bollywood playback singer who has received several Filmfare Awards and also the Padma Shri in 2005. She started singing at a young age and has continued to do quality work till today. Her vocal range is very broad and she has shown much versatility in her work. Some of her best songs are "Hawa Hawaii", "Maiya Yashoda", "Humesha Tumko Chaha", "Sunta Hai Mera Khuda", "Pyaar Hua Chupke Se", etc.